The DHS secretary tries to blame Republicans for the border crisis, but stumbles upon indisputable facts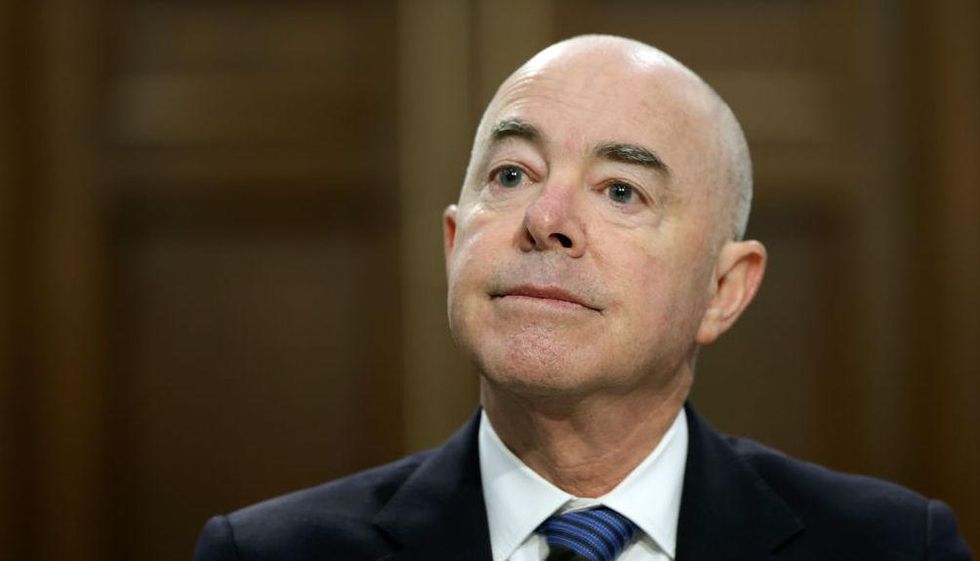 Homeland Security Secretary Alejandro Mayorkas tried to pin the blame for the border crisis on Republicans, who do not control the government.
What is the background?
Republicans are poised to impeach Mayorkas because they say they failed to enforce immigration laws, which has fueled a record wave of migrants, human trafficking and drug smuggling.
Republican Sens. Ted Cruz and Lindsey Graham wrote to Mayorkas this month:
Your failure to faithfully enforce this nation's immigration laws and your willful blindness to the very real humanitarian crisis on our southern border amounts to a gross dereliction of duty and your oath of office.
…
Far from taking steps to address this crisis and secure the southern border, you have allowed the situation to deteriorate and pursued policies that have greatly exacerbated the problem, while continuing to insist that "the border is secure." ". This is a gross dereliction of duty and, if not remedied quickly, could give rise to impeachment.
What did Mayorkas say?
Speaking to the Dallas Morning News Editor, Mayorkas claims Republican rhetoric lures migrants to America.
In particular, Mayorkas claimed that the Republicans' "political cry that the border is open" is actually "music to the ears of smugglers because they're taking that political rhetoric and they're marketing it," thereby inducing more migrants to make the perilous journey to do north.
The eyebrow-raising remarks were made after Mayorkas was asked to respond to Republican lawmakers seeking his impeachment.
"I have a lot to do and I intend to continue to do so. That's my answer," said the secretary.
Only it's not Republican rhetoric that's attracting migrants, it's the policies of the Biden administration.
under Biden, Almost 5 million migrants have entered the US Migrants travel to the US knowing they are unlikely to be deported. Instead, after being arrested by immigration authorities, they apply for asylum and are released pending their court appearances. Many migrants then live in the shadows without papers or are allowed to stay.
If migrants knew that entering the US illegally means safe deportation, they would not make the journey, which takes months and costs thousands of dollars.
One more thing?
Unfortunately, Mayorkas is only the latest Biden administration official to step down from responsibility for the border crisis.
Earlier this month, Customs and Border Protection Commissioner Chris Magnus claimed that Republican governors are encouraging migrants to enter the United States by busing them to sanctuary cities.
"It's safe to say that what's going on is a pull factor, which, given criticism from some of these governors involved in various pull factors that they claim already exist, is a bit ironic," he said said the Los Angeles Times.
Meanwhile, Vice President Kamala Harris — who was named "border zar" by President Joe Biden — accused Republicans of a "dereliction of duty" over the border crisis.
https://www.theblaze.com/news/mayorkas-blames-republicans-border-crisis The DHS secretary tries to blame Republicans for the border crisis, but stumbles upon indisputable facts