The disastrous pullout from Afghanistan points a way forward for the US military
NEWYou can now listen to Fox News articles!
Throughout America's storied past, our resilience shines brightest not in easy victories, but in overcoming challenges. From the aftermath of Pearl Harbor to the lessons of Iran's post-Operation Eagle Claw hostage rescue effort, adversity has shaped our nation. Today, the Afghan pullout victim of Kabul 13 is an example of that enduring spirit.
As her memory becomes our guide, we are reminded of the price of freedom. They represent an opportunity for America to gather, reflect, and emerge stronger.
Honoring the brave and the fallen: a tribute to perseverance and sacrifice
The Kabul 13 are embodiments of American bravery. Her loss resonated beyond the military ranks and touched the core of the nation. Representing our hopes and dreams, these heroes are powerful reminders of the freedoms we often take for granted.
BIDEN YET NOT RESPONDING TO PROPOSED MEETING WITH GOLD STAR FAMILIES, THE ISSA SAYS
They invite us to introspect: are our actions living up to their legacy? Your memory should illuminate our path and lead us to a unified and better future.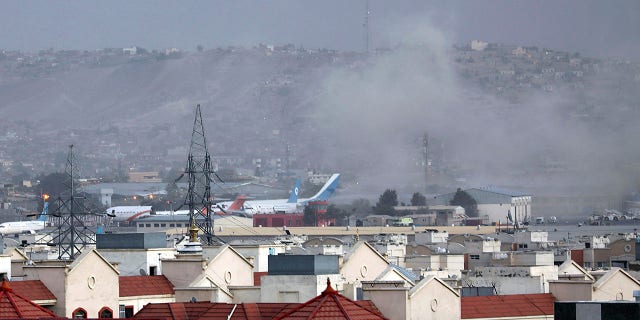 We demand real leadership and accountability from our leaders
At the heart of every historical moment is an irrefutable truth: Accountability is at the core of leadership. Events in Afghanistan, a culmination of more than two decades of decisions, require more than recognition. They require deep, unwavering introspection that goes beyond partisan blame.
The Biden administration's role in this complicated narrative is undeniable, but it does not exist in isolation; It builds on a foundation laid by previous governments. However, what sets leaders apart, especially in turbulent times, is their ability to persevere in the face of adversity and failure. Real leaders don't shy away from their mistakes, nor do they try to rewrite narratives to fit appropriate perspectives.
The biggest resentment the Biden government has felt about the Afghanistan pullout lies in the way it has been portrayed. For many, President Joe Biden's perspective seemed to gloss over the gravity and complexity of events rather than address the obvious challenges.
It's one thing to get wrong, but it's quite another to mislead a nation by painting over the imperfections of a strategy. The American people, especially in moments of national introspection, deserve leaders who not only perceive their good and bad decisions, but also take the initiative to understand and fix the underlying problems.
For true leadership, the need of the hour is not just acknowledgment of wrongdoing, but full investigation. A mere 12-page White House report is not enough.
Comprehensive investigation is essential to analyze every decision, identify every mistake or oversight, and learn lessons from it so that future generations are armed with the wisdom of the past. These insights should then serve as a catalyst for actions that will strengthen our nation and its military, and ensure that we emerge stronger, wiser, and more resilient.
To paraphrase the victims of the Kabul 13, this is not just an expectation but a solemn obligation. Their courage, sacrifice, and memory deserve nothing less than a nation that learns, grows, and ensures such tragedies are never repeated.
For in their honor and for the countless others who have given their best for this nation, we must demand nothing less than true leadership—leadership that stands firm, accepts us, and pushes us forward.
In this regard, the Biden administration has failed to set an example for the generations that come behind us. Let future governments demonstrate the leadership that the 13 Kabulians and the American people deserve.
From lessons of the past to preparing for the future: Creating a legacy of vigilance
Adversity was often the foundation upon which nations were founded. Despite its tragic outcome, Operation Eagle Claw, the failed attempt to rescue the 52 Americans captured in Tehran, transformed military strategy and brought America's special operations capabilities to unprecedented levels.
Likewise, the sacrifice of the Kabul 13 should be more than a chapter in the history books. It should prompt a national effort to reassess and adjust our strategies. It is a call to foresight, agility and resilience. This commitment isn't just about strategic robustness, it's about paying homage to those who gave it their all. They demand that we strive for excellence and ensure America stands firm amid global changes.
CLICK HERE FOR MORE OPINIONS ON FOX NEWS
We strengthen unity and promote the torchbearers for tomorrow
History is not only about events, but also about lessons and legacies. The future generation should benefit from our experience and have tools to deal with emerging geopolitical challenges. But wisdom alone is not enough; Unity is key.
The Kabul 13 are embodiments of American bravery. Her loss resonated beyond the military ranks and touched the core of the nation. Representing our hopes and dreams, these heroes are powerful reminders of the freedoms we often take for granted.
America's strength has always been in unity. The challenges of the Afghanistan withdrawal underscore this need. The Kabul 13 legacy reminds us to look beyond our differences and celebrate our shared values.
America stands at a crossroads, where shadows of the past meet promises of the future. The choices we make now will define our legacy. By honoring the sacrifices of the past, demanding real leadership, conforming to our teachings, and promoting unity, America can pave a path of unity and enduring strength for the future. It is our responsibility to ensure this walk honors those who have given their best for our nation.
CLICK HERE TO GET THE FOX NEWS APP
Never forget that the Kabul 13 stood their ground in their last moment.
As a nation, will we uphold and honor their heritage, or risk their sacrifice being in vain?
CLICK HERE TO READ MORE BY MIKE SARRAILLE