The drug company agrees to settle for $900 million to resolve allegations that it bribed doctors and made false claims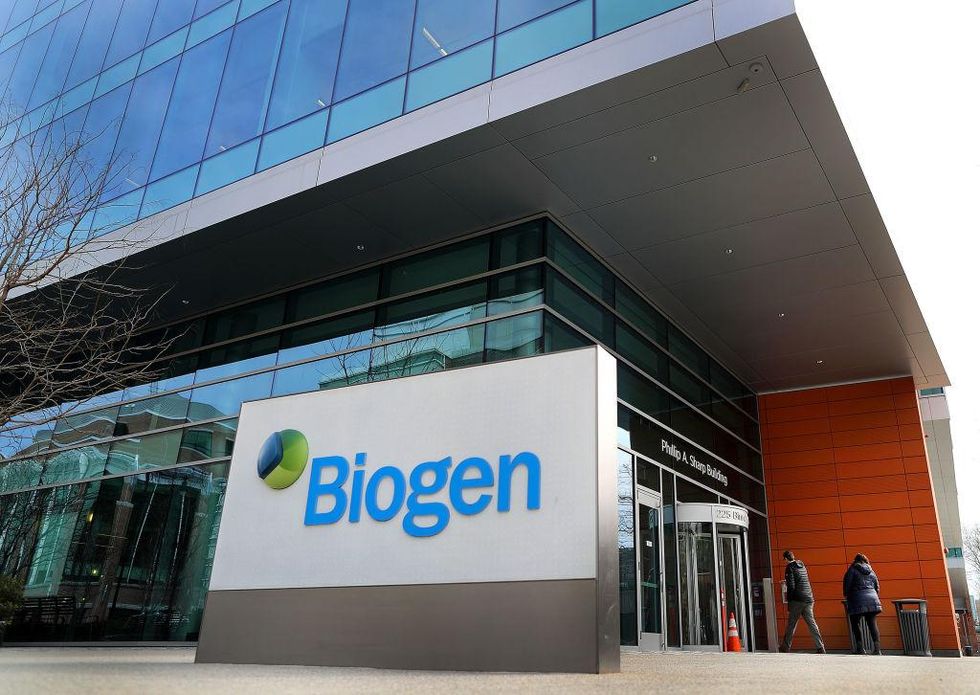 Biogen Inc., a pharmaceutical company that makes multiple sclerosis drugs, has agreed to settle $900 million to resolve allegations that it paid kickbacks to doctors and made false claims with Medicare and Medicaid Department of Justice announced Monday.
A former Biogen employee, Michael Bawduniak, filed the lawsuit against the Massachusetts-based company, accusing Biogen of providing kickbacks to healthcare professionals in exchange for prescriptions for its multiple sclerosis medication. The complaint alleged that Biogen made improper payments to physicians from January 1, 2009 to March 18, 2014.
Bawduniak alleged that the payments were disguised as reimbursements to physicians who spoke at or attended the company's public speaker programs, public speaker training meetings, or consultant programs. During these events, healthcare professionals received compensation from Biogen referred to as speaker fees, speaker training fees, consulting fees and reimbursed meals.
The lawsuit alleged that doctors were expected to prescribe Biogen drugs, including Avonex, Tysabri and Tecfidera, to their patients in return for the payments, in violation of the Anti-Kickback Act.
Bawduniak's case was brought against the pharmaceutical company under the whistleblower provisions of the False Claims Act, which allows private parties to file cases on behalf of the federal government and receive a portion of the money back. The United States can step in and file a complaint against the company, or, as in this case, the whistleblower can proceed with the lawsuit.
"The complainant has diligently pursued this matter on behalf of the United States for more than seven years," Assistant Assistant Attorney General Brian M. Boynton said. "The settlement announced today underscores the critical role whistleblowers play in complementing the United States' use of the False Claims Act to combat fraud affecting federal healthcare programs."
The pharmaceutical company agreed to pay US$843,805,187 to the United States and US$56,194,813 to 15 states. Bawduniak will receive approximately $250 million of federal proceeds from the settlement.
"We thank Mr. Bawduniak for exposing and bringing this conduct to light," said US Attorney Rachael S. Rollins for the District of Massachusetts. "This matter is an important example of the important role whistleblowers and their advocates can play in protecting our nation's public health programs."
In the settlement agreement, Biogen admitted no wrongdoing. "Biogen believes that its intention and conduct were lawful and reasonable at all times, and Biogen denies all allegations made in this case," the company said Monday expression. "The U.S. and the states have not intervened in the case and the settlement does not include an admission of Biogen's liability."
https://www.theblaze.com/news/pharma-company-settles-900m-lawsuit The drug company agrees to settle for $900 million to resolve allegations that it bribed doctors and made false claims