The EU and South Korea are working to supply Ukraine with electricity
As Ukraine faces ongoing Russian attacks on its energy infrastructure, aid from the European Union and South Korea could aid the war-torn country's efforts to alleviate power shortages and blackouts.
The CEO of Ukraine's national electricity grid operator Ukrenergo said on Friday that work is being done to enable electricity deliveries of 500 and even 600 megawatts from Europe, Liga.net reported.
"To guarantee these imports, special mechanisms are needed, since the price of electricity in Europe is higher than in Ukraine," said Volodymyr Kudrytskyi. At the same time, Kudrytskyi indicated that "hardly anyone" in Ukraine wants to buy European electricity for general commercial reasons because of high prices.
Oleksandr Kornienko, first deputy chairman of Ukraine's parliament, also announced on Friday that South Korea would deliver 20 high-voltage generators and five mini-excavators. A charter flight is scheduled to deliver the generators on December 12, although no date has been set for delivery of the mini-excavators, the Rada said in a press release.
Kornienko said in a statement that Ukraine appreciates "the support that [South] Korea has already deployed and plans to deploy."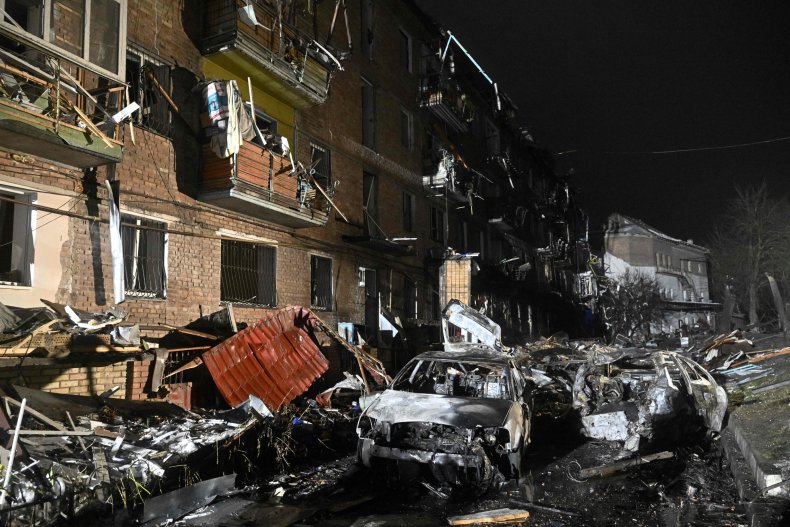 Russia began a series of strikes in Ukraine's energy infrastructure in October, raising concerns about the country's electricity supply during the cold winter months. This week, Linda Thomas-Greenfield, US Ambassador to the United Nations, accused Russia of trying to "freeze the country into submission" after it suffered setbacks in its ongoing Ukraine offensive.
She warned that the Russian strikes could leave millions of Ukrainians without adequate access to electricity, heat and water during the winter and that the "most vulnerable will pay the heaviest price".
Ukrenergo said on Friday after a wave of Russian strikes sparked power outages across the country on Wednesday, the nation's electricity deficit was at 30 percent. The company wrote on Telegram that restoration work was taking place "around the clock" after the attacks.
"Work continues to restore power to household customers," Ukrenergo said. "The pace of recovery is slowed down by difficult weather conditions: … strong winds, rain and sub-zero temperatures at night … as well as icing and gusts … in the distribution networks."
Ukrenergo urged Ukrainians to use electricity "sparingly".
Although Russia works to cut power supplies to Ukrainian civilians during the coldest months of the year, its own troops may not be immune to the ill effects of a winter war.
Sean Spoonts, a US Navy veteran and editor-in-chief of the Special Operations Forces Report (SOFREP), said news week that Russia is unable to provide simple precautions such as good winter clothing and protecting its troops from frostbite. Otherwise, "there will be all kinds of casualties" and "the efficiency of the Russian army will be hampered," Spoonts said.
news week has reached out to Ukrenergo for further comments.
https://www.newsweek.com/eu-south-korea-working-supply-ukraine-power-1762439 The EU and South Korea are working to supply Ukraine with electricity