The FBI paid for Russian disinformation while punishing a patriot
To understand the state of decay of our national security and law enforcement apparatus, consider the Federal Bureau of Investigation's contrasting treatment of Russian disinformation nutcase Igor Danchenko and whistleblowing Special Agent Steven Friend.
We recently learned that the FBI rewards the former for their lies while punishing the latter for their truths.
Danchenko, a Russian citizen, was the principal researcher behind the key document — the Steele dossier — behind the key attempt to undermine the candidate and then overthrow President Donald J. Trump: Russiagate.
Today we know that Danchenko established communications with the alleged central source behind some of the document's most salacious claims. By lying to the FBI about this and many other things that would have called into question his credibility as well as the accuracy of the dossier, Danchenko played a seminal role in corrupting our political and legal systems. He helped undermine a presidency and the will of the public, foist a fraud on the FISA court and erode civil liberties, ravage the reputation and drain the bank accounts of those unfairly implicated in the Russiagate hoax — all together with our rotten Deep State.
The outrage was compounded after the FBI learned that Danchenko had misled it, claiming in multiple FISA warrant applications used to spy on Trump's campaign adviser Carter Page and Trump World that Danchenko, Steele's "primary sub-source" , "truthful and cooperative".
Worse, according to a recent five-count perjury lawsuit filed with Special Counsel John Durham against Danchenko that went to trial in October, we now learn that the FBI launched a counterintelligence investigation into the man long before they helped develop the dossier analysts initiated.
According to prosecutors, while he was at the Brookings Institution in late 2008, Danchenko "engaged two colleagues to determine whether one … might be willing or able to provide classified information for money in the future." An aide believed Danchenko thought the aide "might be able to break into the incoming Obama administration and gain access to classified information." Danchenko reportedly told his colleague that "he had access to people willing to pay money… for classified information."
Counterintelligence officials launched an investigation into Danchenko from 2009 to 2011, identifying him "as an associate of two FBI counterintelligence personnel" and noting that he "had previous contact with the Russian embassy and known Russian intelligence officers." Danchenko, according to the filing, "had also informed a Russian intelligence officer that he was interested in joining the Russian diplomatic service."
The FBI then closed its investigation not correct concluded that Danchenko had left the country.
In addition to the FBI's ruthless devotion to tying Russiagate to the work of a lying Russian disinformation artist whose work it knew early on was funded and fueled by the Clinton campaign, the FBI did so attribution despite previously implicitly labeling him as had investigated a potential Russian agent, and after incompetently losing sight of him.
But the biggest bombshell from Durham's most recent record is this: Danchenko was rewarded for his efforts. From March 2017 to October 2020, the FBI placed him on the payroll as an informant.
Why? Consider the timing. In March of that year, then-FBI Director Jim Comey told Congress the Trump campaign was under investigation for ties to Russia, and then-Rep. Devin Nunes discovered that the Trump transition team had been spied on.
As Russiagate analyst Hans Mahncke writes:
…the FBI was able to use his status to hide Danchenko and his disclosures from congressional investigations, such as: B. the investigation of then-Rep. Devin Nunes, led by Kash Patel. Other investigations… could be similarly blocked with reference to the "sources and methods" justification for concealing the identity and even the existence of a CHS [confidential human source].
By making Danchenko a CHS, the FBI shielded the disreputable researcher behind the sordid dossier behind the exposed Russiagate from scrutiny, thereby protecting itself and its Russiagate associates, who for years have peddled "treasonable Trump-Russia collusions." before a review.
The FBI bought Danchenko's silence and paid to protect themselves – with our money.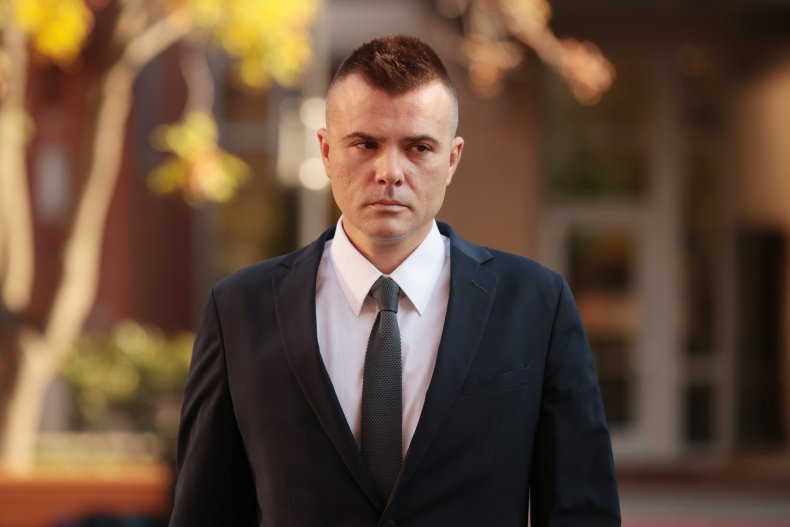 Now consider the case of FBI Special Agent Steve Friend. Recently, Senators Chuck Grassley (R-IA) and Ron Johnson (R-WI) and House colleague Jim Jordan (R-OH) uncovered complaints from whistleblowers alleging the arming and hyperpoliticization of our national security and Law enforcement agencies point out false thinkers, that was a topic of this column.
Friend, a 12-year FBI veteran, is among the ranks of the whistleblowers. For his candor, Miranda Devine reports:
He was declared absent without leave last month for refusing to participate in SWAT raids, which he believed violated FBI guidelines and constituted excessive use of force against people dated Jan. 6 on misdemeanor charges were charged.

… Freund, who did not vote for Donald Trump in the 2020 election, said he twice told his immediate superior that he believed the crackdown and the investigative process that led to it violated politics and the rights of the subject Sixth Amendment rights to a fair trial and Eighth Amendment rights against cruel and unusual punishment.
Friend faced retaliation for speaking up internally, and his line manager menacingly asked "how long I could see working for the FBI."
He was then suspended, stripped of his gun and badge, and escorted from his office. He responded with a whistleblower complaint to DOJ Inspector General Michael Horowitz — who incidentally had exposed corruption in the Page FISA filings, as well as other aspects of Russiagate — and detailed numerous allegations of FBI misconduct that Devine received.
Friend alleges that the FBI's Washington field office, among other things, is manipulating Jan. 6 cases to juice up numbers supporting the idea of ​​a right-wing threat from domestic violent extremists, while efforts intensify to untangle cases involving the Capitol in the first place connect, overzealous to pursue rupture; Friend removed from active child abuse and trafficking investigation in favor of January 6 cases; and that innocent Americans are being prosecuted for domestic terrorism purposes via FBI tip lines and monitored Facebook messages.
The Friend purge follows Attorney General Merrick Garland's release of a memo barring DOJ officials from communicating with members of Congress.
Danchenko faces trial six years after Russiagate began for the Trump administration's appointment of Durham's special counsel. But as in the case of Clinton campaign attorney Michael Sussmann, he's a low-level Russiagate player facing a DC-area jury and poised to seek an acquittal on similar grounds. Apparently Team Durham is at it again Presenting the Deep Stater as an impostorrather than experts, Danchenko might argue the opposite – and that his lies were therefore immaterial because the wily FBI was pursuing Russiagate independently of his lies.
It's not clear if Friend will receive compensation after being accused of boldly exposing what seemed obvious from the outside – that our regime is involved in one War on wrong thinkingwho uses the security state to pursue enemies, apparently including himself.
The regime protects its own and punishes those who think differently.
The cases of Danchenko and Friend are related.
Durham's reported dropping of his investigation suggests that the worst Russiagate actors – those who abused their positions of authority the most – will never be punished.
This lack of accountability paved the way for other brazen moves: Trump Impeachments I and II, the January 6 Committee and the sprawling related DOJ prosecutions, punishment of nonviolent defendants in months of pre-trial detention, the Mar-a-Lago raid, Subpoena carpet bombs and more.
Justice is crying.
Ben Weingarten is Senior Fellow at the London Center for Policy Research, Fellow at the Claremont Institute and Senior Contributor to The Federalist. He is the author of American Ingrate: Ilhan Omar and the Progressive Islamist Takeover of the Democratic Party (Bombardier, 2020). Ben is the founder and CEO of ChangeUp Media LLC, a media consulting and production company. Subscribe to his newsletter at bit.ly/bhwnews and follow him on Twitter: @bhweingarten.
The views expressed in this article are the author's own.
https://www.newsweek.com/fbi-paid-russian-disinformation-while-punishing-patriot-opinion-1745574 The FBI paid for Russian disinformation while punishing a patriot