The Georgia police candidate is resigning after the department barred him from speaking out about his views on traditional marriage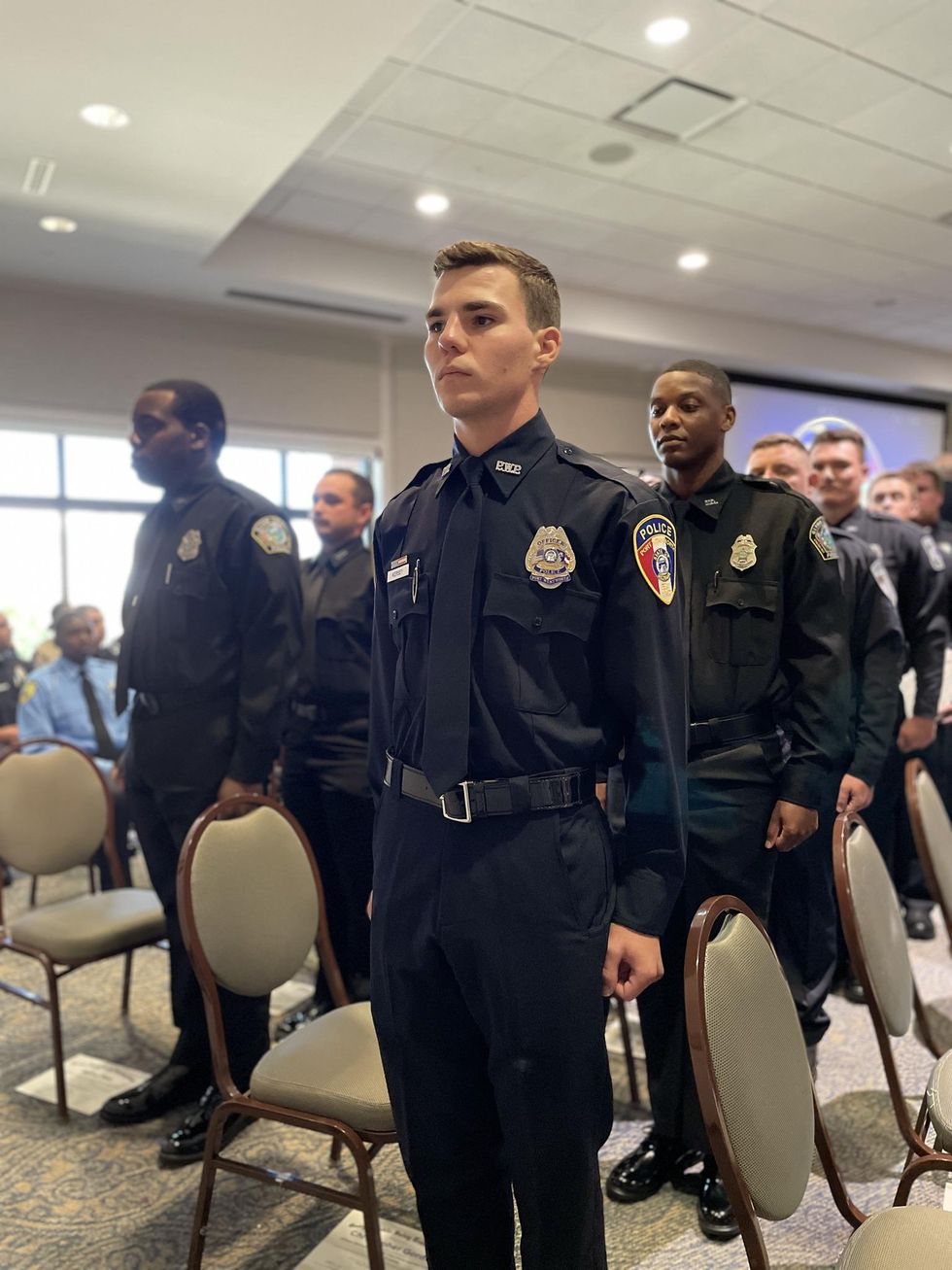 Rookie Georgia Police Officer Jacob Kersey resigned after his superiors threatened to fire him for expressing his views on traditional marriage. the daily signal reported today.
"I never thought I would find myself in a situation where I would have to choose between my Christian faith and my dream job," Kersey, 19, said in a Facebook post on Wednesday. "I am grateful for the opportunity I have been given to become a police officer. I do not take this honor and responsibility lightly. However, my integrity and Christian faith are at the core of who I am and I will not give them up. " he added.
Kersey's law enforcement career was cut short after a brief Facebook post on January 2, 2023, the Daily Signal reported. In the post, he expressed a widespread religious belief that God-designed marriage does not include homosexual unions.
"God designed marriage. Marriage relates to Christ and the Church," Kersey said in the Post. "That's why gay marriage doesn't exist," the Post concluded.
The next day, Kersey's supervisor asked him to remove the post. Kersey refused and was warned that if he didn't comply, he could be fired, according to Daily Signal coverage. Shortly thereafter, Maj. Bradwick L. Sherrod ordered him to "return everything he had that belonged to the city," and Kersey was placed on paid administrative leave while the city investigated, the outlet also reported.
After a week's vacation, Kersey faced a "Sophie's Choice" situation. He could either keep his job or remain silent about his religious beliefs on social media. Although he was told he would not be fired, he is also not permitted to share his "interpretation or opinion of the Scripture if it is deemed offensive," the outlet continued.
Department leaders formalized their position in a Jan. 13 letter to Kersey, leaked to the Daily Signal. In the letter, Major Sherrod of the Port Wentworth Police Department says in part: "After reviewing your podcast and social media platforms…We did not find sufficient evidence to determine a policy violation. . . However, the posts, podcasts and so on found and included in our study probably offensive to protected classes . . . please be reminded if any post on any of your social media platforms or any other statement or action renders you incapable of achieving and being deemed fit to perform your job on fair and equitable terms, you could be fired."
The Port Wentworth Police Department did not respond to Blaze Media's request for comment in a timely manner.
Like Blaze News? Bypass censorship, sign up for our newsletters and get stories like this straight to your inbox. Sign up here!
https://www.theblaze.com/news/rookie-georgia-police-officer-resigns-after-department-bars-him-from-expressing-views-on-traditional-marriage The Georgia police candidate is resigning after the department barred him from speaking out about his views on traditional marriage