The Highest-Grossing A24 Movie of Each Year Since Their Inception
It's incumbent upon independent film to decide the tastes of an industry. There's always a lot of misses, false starts, and movies that should never have been; it takes a lot of patience and understanding, sifting through the independent films of a given year. However, lower budgets and minimal studio interference give the subgenre a system in which filmmakers can be unafraid to fail.
Relative to filmmaking and maybe space travel, anything under $10 million dollars is an acceptable loss for a valiant attempt. But should it be a hit, that box office will come back five or tenfold. Which still puts it in the same financial strata as what Paramount or Disney spends on vegan hamburger patties for their commissaries.
Meanwhile, A24 has become the cinematic tastemakers for the better part of a decade. Their films have dictated rising actors, actresses, directors, and writers, prepping them for the show with a season or two of AAA ball. The themes, cinematic style, subgenre, and overall mise en scene, down to the typeface of the opening credits, have all reverberated throughout Hollywood, influencing those working on movies today and, seminally, those working on movies tomorrow.
Which of these is the next Easy Rider, Blood Simple, or Memento? Or Trainspotting, The Texas Chainsaw Massacre, or Mean Streets? All independent films, and all career-launching. Here are the top-earning A24 movies for each year since 2013.
11
2013 – Spring Breakers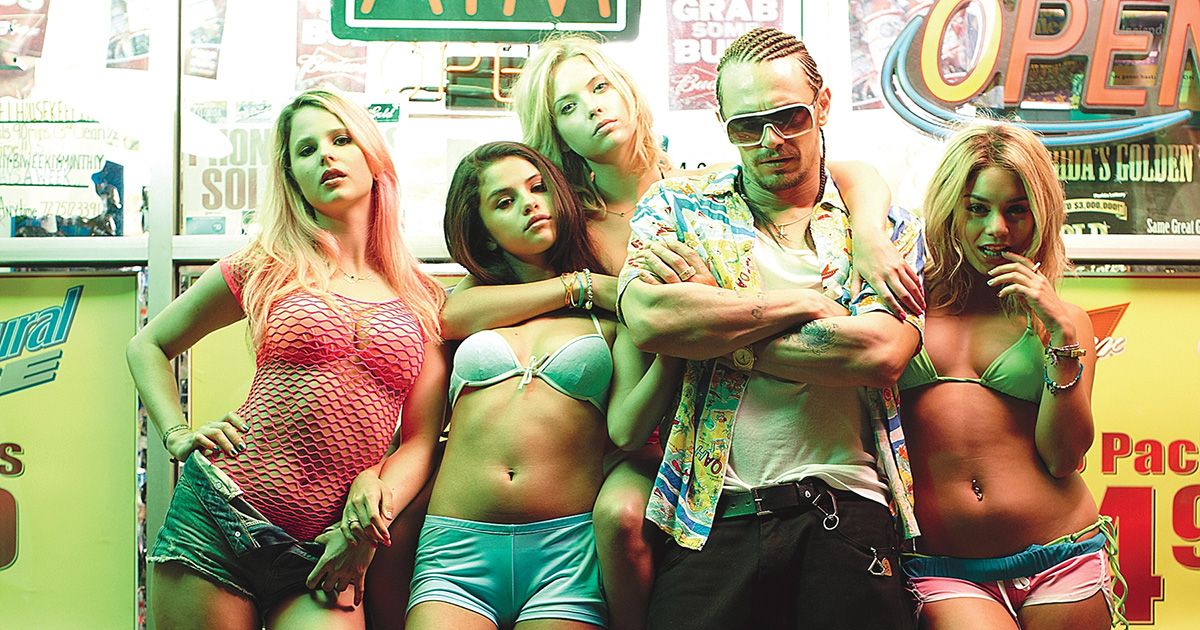 Within the first year of its inception, A24 turned to the immodest, experimental filmmaker Harmony Korine to tell a story about a group of female friends obsessed with hedonism to the point that they'll fund a vacation to Florida by robbing a diner. Spring Breakers walks in the footsteps of Sam Peckinpah and Abel Ferrara, Korine is a director who doesn't mind being offensive.
It's a brave film that treats disposable wealth, wanton violence, and flagrant sexuality with the optics of a music video, repeatedly sacrificing its most moral characters so that the rest may ascend a further rung of radical misanthropy. The purposeful lack of plot and character development make it difficult to separate the Summer Pepsi ad-style commerciality of college-aged starlets in bikinis planning a heist from a commentary on modern feminism and wealth status. That muddiness almost perfectly bisected the critical community into camps extolling and excoriating from opposite sides, though each use the same evidence to prove their point.
Contending opinions on artistic merit notwithstanding, the film was a big swing from the new kid in class. A24 made $31.2 million on an estimated budget of $5 million, giving them the petty cash to launch a so-on-the-nose-we're-not-sure-if-it's-a-joke-or-not Oscar season marketing push for James Franco's portrayal of drug dealer "Alien," with a print and internet campaign entitled "James Franco — Consider This Sh*t." Once again: a big swing.
10
2014 – A Most Violent Year
A provacative portrayal of '80s-style capitalism and the dynamics of violent crime in a cross-cultural New York, A Most Violent Year turns a simple business purchase by a utility company into a ticking time bomb.
Old classmates from Julliard, Jessica Chastain and Oscar Isaac play a married couple challenged to secure funding and protection for their budding oil company, facing legal troubles from the money crowd and threat to life and limb from the underground. It's tumultuous, at time even testing their marriage and familial bonds. The cinematography is a throwback to '70s crime films, gritty and textured, juxtaposing camelhair to concrete and the slickness of oil to blood.
Related: 10 Filmmakers Who Should Direct an A24 Movie
Far and away the complete opposite of the previous year's Spring Breakers, it's a mature film that places a premium on dialogue and character, although the action beats that pepper the subplot of a desperate truck driver protégé of Isaac's Abel Morales are sublime, and the film holds a 90% among critics on Rotten Tomatoes. Nevertheless, movies where people sit and talk almost always scare away audiences, as A24 learned their sophomore year. A Most Violent Year only earned $12 million on an estimated budget of $20.
9
2015 – Ex Machina
By 2015, A24 was willing to take a chance on first-time director Alex Garland and complex sci-fi film Ex Machina.
The title is apt, leaving the "deus" out of popular narrative descriptor "deus ex machina" (God out of the machine), as the film is itself a pseudo-human creation myth with messianic tech billionaire Nathan serving as the film's antagonist (played by Oscar Isaac, once again). Erotic and spiritual ergonomics are treated like binary code as Nathan tests his latest sentient android, Ava (in a career-making turn for Alicia Vikander) on an unwitting employee Caleb (Domhnall Gleeson), in what becomes a who-is-the-wiser battle of wits between the mysteriously sentient Ava against her cavalier creator.
"Isn't it strange, to create something that hates you?"
The results are haunting, humorous, and in what would become a running theme for A24 films, a tad disturbing. It was to date the highest grossing film in A24's repertoire, more than doubling its budget with an international haul of $38 million.
8
2016 – Moonlight
Four and a half years after its inception, executives from A24 had the worst night of their lives. After getting nominated for five Oscars and winning two more, they had to listen to another film's name — La La Land — be read when they got to the big one.
And how could they win? Moonlight took a sensitive, tender look at a Black men's budding homosexual identity at three distinct points in his life, against the microcosm of a drug culture in Liberty City, Miami. Bold decisions became daring when they chose to produce this film, and that carries with it a high risk. They might have known.
Except the Academy was wrong. Literally. The wrong name was read for Best Picture at the 89th Academy Awards, Moonlight won, and A24 pulled off a hat trick of Picture, Adapted Screenplay, and Supporting Actor for Mahershala Ali. They also grossed a new high, $65 million on a budget of about $4. History has a way of singling out bravery, and it's likely that Moonlight may go down as one of the finest examples of filmmaking in its generation.
7
2017 – Lady Bird
Back in 2016, before becoming the first female director to gross a billion dollars with Barbie, Greta Gerwig was an indie filmmaker with one directing credit to her name and half a dozen more scripts. Probably best known for Frances Ha, a semi-autobiographical take on a modern Bohemian artist's growth into a creative professional, or other similarly pensive acting roles.
With Lady Bird, she channeled her sensibilities into a coming of age drama set in the '90s, but using some of the brightest young talent acting today, including Saoirse Ronan, Lucas Hedges, and Timothée Chalamet (along with trusted hands like Tracy Letts and Laurie Metcalf, in her first Oscar-nominated role). It's a funny and frivolous, deep and discordant, and at times even shameful look at the soul-shaping moments of a young woman's life. It's also the first of a modern run of films that would lead Gerwig to become one of the leading directorial voices of her generation.
A24 noticed. Garnering an international box office of over $80 million on a budget of around $10 million, breaking personal bests with Usain Bolt-like regularity.
6
2018 – Hereditary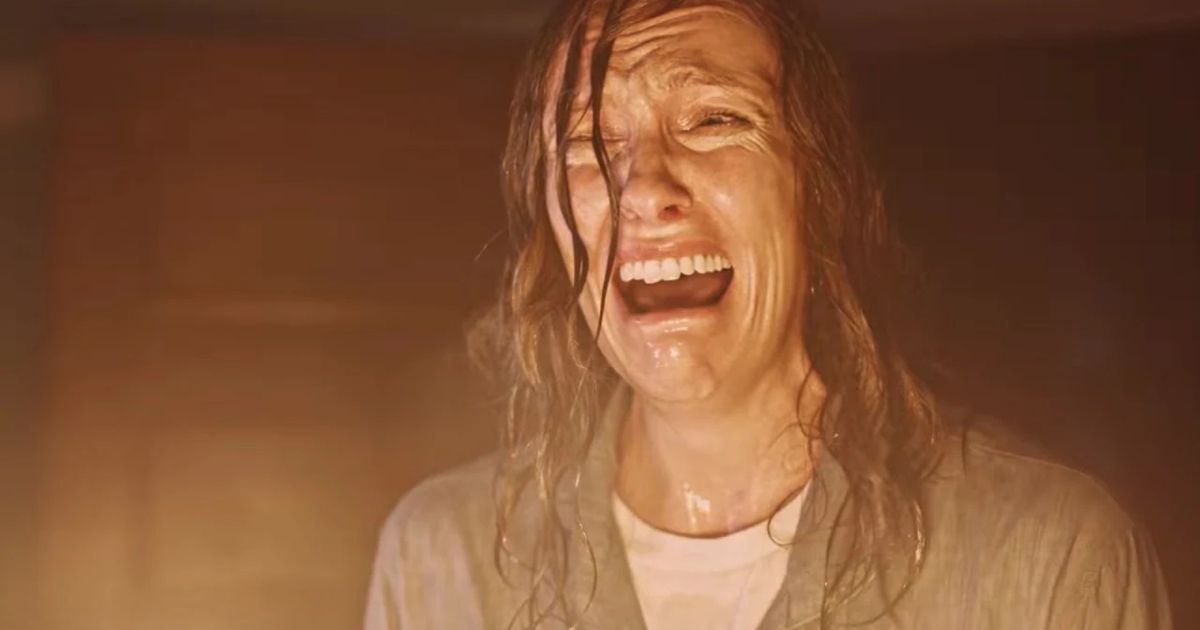 Hereditary is a movie about the most repulsive, awful, distressing circumstances you could possibly imagine. It's like if an occultist Ingmar Bergman made an instructional medical video. After reading the synopsis on Wikipedia, which is as close as I'm ever getting to watching this festering anus bleed of a horror film, it's obvious the audience has rocks in its head to find this level of scariness entertaining.
Related: How A24 Has Been a Pioneer in Modern Horror
Although "the audience" covers over $80 million worth of box office, the highest yet for A24. And solidified their horror bona fides, including newcomer director Ari Aster, as a force behind the genre gaining similar acclaim as drama. It must be super well-made. I'll take your word for it.
5
2019 – Uncut Gems
After distributing Josh and Benny Safdie's first picture, the frenetic Good Time, two years earlier, A24 went further and co-produced their next film, Uncut Gems, creatively moving from the absurd to the surreal.
While there's no overt magical realism used in the narrative, there's a thematic mysticism in between the lines. The stone that serves as the MacGuffin for Adam Sandler's professional jeweler and degenerate gambler, Howard Ratner, is surrounded by enough awe that it carries undue spiritual value. You know, for a rock. Moreover, the film itself blurs the line between fiction and reality, casting luminaries such as basketball player Kevin Gernett and The Weeknd as themselves. Howard is left chasing multiple dragons, to the detriment of his career, bank account, marriage, and health.
"That's a million-dollar opal you're holding. Straight from the Ethiopian Jewish tribe. I mean, this is old school, Middle Earth-type s***."
Doubling down on the sickening dismay they left in viewers of their first film, the Safdie Brothers made a stomach-churning dramatic thriller starring the unlikeliest actor ever, although the casting makes more sense when you hear them talk about the genius of Happy Gilmore. More than doubling its budget and earning $50 million, the film may not have lined their coffers, but continued A24's unblemished streak of supporting groundbreaking, brave filmmaking.
4
2020 – Minari
After dabbling in mysticism, occult, horror, and techno-dystopia, Minari is about as real as it gets.
A family of immigrants from South Korea move from a dead-end existence in California in order to farm their own plot of land in rural Arkansas. The parents, Jacob and Monica, constantly bicker, mostly about money and the heart condition that affects their young son, David. The family unit must adjust to the arrival of Soon-ja, Monica's mother, who is unpracticed at life in America, and the role of grandmother. Jacob tends to his crops, but feels the sting of failure as a provider. Monica fears that their new way of life will harm the bonds of the family. Soon-ja is concerned about the emotional effects on David. The family speaks Korean for the majority of the film, but their problems are universal, and heartbreaking.
Limiting the release of this family drama was the first year of the COVID-19 epidemic, when nobody was even sure if movie theaters would survive. While the assault of the pandemic affected life and limb for many, small businesses reliant on attendance were shuttering left and right. Luckily, this compelling film somehow grossed $15 million on a scant budget of $2 million.
3
2021 – The Green Knight
The Green Knight sure is a lot of fun. Adapted from the lesser known of Arthurian tales, it's a story about Sir Gawain facing a test of nobility, honor, and bravery. Like most of what comes out of myth and T.H. White, the movie is filled with symbolism, half-truths, and unexplainable magic.
The camera work, performances, and costuming and production design are all top-notch. Star Dev Patel, best known for Slumdog Millionaire, has a real royal bearing, and just watching Barry Keoghan's walk is worth the price of admission, this being one of several recent movies solidifying him as a top young actor. However, the references, inspirations, and plot devices are convoluted enough to leave some viewers scratching their heads. No matter — whatever doesn't make sense is strange enough to leave you with a haunting feeling, and the swords, horses, and armor do the rest.
Still in the throes of the pandemic, the underrated film only made roughly $18 million, a decent showing for the time.
2
2022 – Everything Everywhere All at Once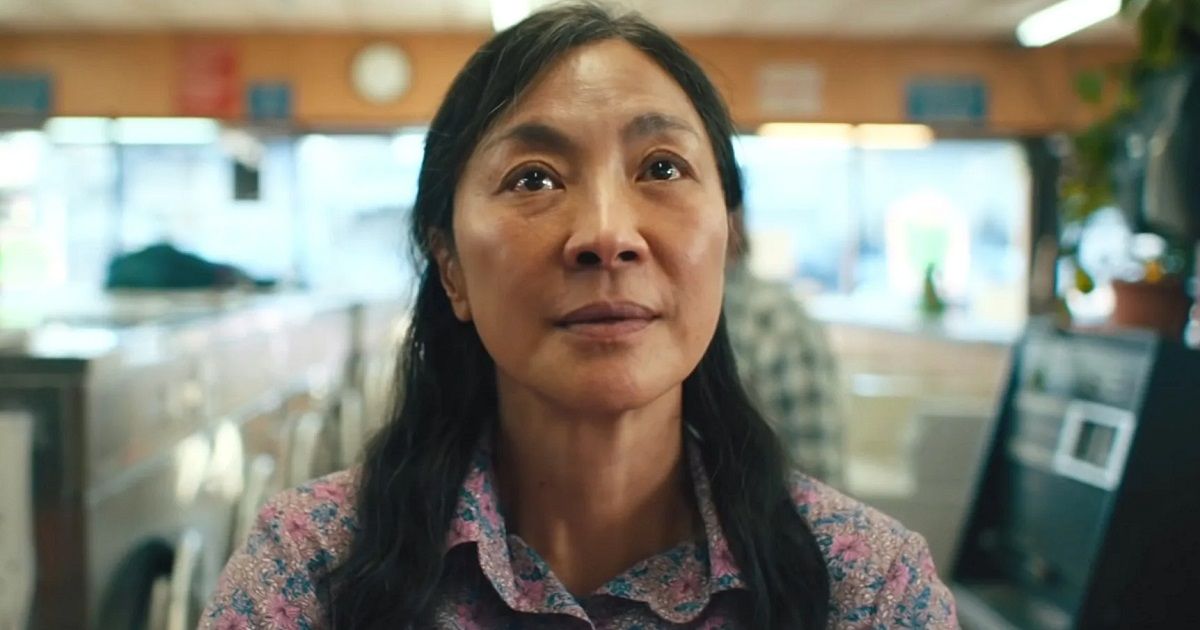 Everything Everywhere All At Once is a transformative picture. It's difficult to say without the benefit of hindsight, but it may go down as the first really seminal film of the 2020s. One imagines it being taught in film school in twenty years.
The creativity bounding such radically divergent plot lines, taking a multiverse approach to a story, yet featuring a personal crisis at the center of it, like a hole in a bagel, is simply mind-boggling. Establishing those side stories as touching, moving, and hilarious are all icing on the cake. And it seems every character has an arc, a flaw, a history, and a fear. The sheer number of ends that need to be tied off makes you think the script was written as a spreadsheet, rather than prose. And yet, that does not distract from the heart of the film, featuring tradition, generational bias, immigrant assimilation, homophobia, divorce, and just plain not being listened to, and makes them universal traits among relatable characters.
"The only thing I do know is that we have to be kind. Please, be kind. Especially when we don't know what's going on."
A Best Picture winner, along with three acting wins (a feat only accomplished by two other movies before), and three more wins for Directing, Editing, and Original Screenplay. Plus, $111.6 million worldwide box office. The movies are officially back.
1
2023 – Talk To Me
The Philippou Brothers, a couple of Australians with a knack for comedy action shorts and over six million YouTube subscribers went and made a horror movie. Talk To Me is not only beautifully shot, utilizing gory but realistic practical effects, but takes a clever plot weaves multiple horror tropes, making them feel fresh again.
Severed hands with magical powers and possession by spirits is nothing new, but the way multiple characters react to they or their friends being possessed and the whodunnit nature of the climax make this a story-forward script. It's like how all the computing power that put Apollo 11 on the Moon isn't equal to the technology in one person's cellphone. For Talk To Me, it's as if all the sophistication of previous horror movies is equal in quality to a single scene of this film, as a result of natural stortelling evolution.
The movie has already taken in $55 million at the global box office as of the time of this writing, and it's still playing in theaters. Using a young cast and a sharp cinematic eye, Danny and Michael Philippou have ascended to a new echelon, and given their prolific nature, they're only getting started.