The Honor Foundation helps America's highly skilled military thrive "on the other side of the uniform."
A former US Army Ranger has found a way to extend his honor after stepping out of uniform — thanks to an organization that provides structure, leadership, and a winning path forward for America's heroes.
Georgia's Yuma Barnett went through the Honor Foundation's program – and said in an interview with Fox News Digital that it "wouldn't be an exaggeration to say it's changed my life".
Many thousands of other American veterans with US Special Forces backgrounds have the opportunity to use their significant military experience and turn it into success on the civilian side with the help of the Honor Foundation (honor.org), based in San Diego, California.
MEMORIAL DAY NUMBERS: FACTS ABOUT THE AMERICAN HOLIDAY CELEBRATION
The national nonprofit has multiple locations and a digital presence to support ex-US military across the country.
Barnett, a husband, father of four and entrepreneur, said he learned about the program from colleagues who were also retiring at the time — specifically from the special forces world.
The Honor Foundation was established solely for the US special operations community, which numbers approximately 60,000 people in that country.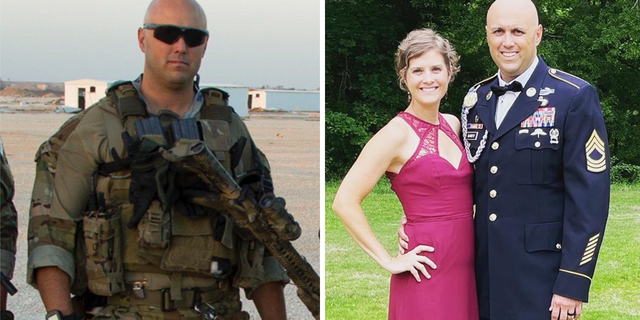 "We offer a clear process for this professional development and a diverse ecosystem with world-class support and technology," the group notes on its website.
"Each step is about preparing outstanding men and women to continue fulfilling their maximum potential during and after their military careers."
Today, Barnett owns Barnett Multimedia, a company that provides photography, videography, custom art and live streaming to a range of clients.
He said he left military service in 2004 and returned shortly thereafter.
"I wanted to go through the Honor Foundation program to prepare myself for greater success."
"I had such a terrible transition the first time," he said — this was before the Honor Foundation — "that I knew I had to do a little more the second time around to be successful on the other side of the uniform." " he said.
COMBAT VETERAN AND HIS WIFE ARE HELPING OTHERS FIGHT PTSD – AND FIND HEALING AND HOPE
"I wanted to complete the Honor Foundation program so I can be more successful this time," he said.
When he got on the show, "and saw what it was all about — it's no exaggeration to say it changed my life," he revealed.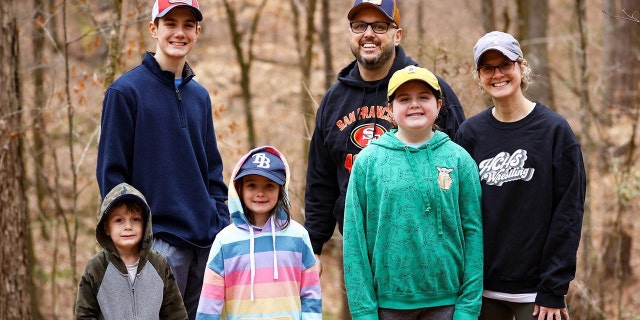 Barnett grew up in New Mexico, "on a cattle ranch in the middle of nowhere."
He enlisted "right out of high school," he said. "So I was used to being part of a team. In high school I was part of a team, the basketball team. Then when I went into the military, I was part of a crew for more than 20 years," he said.
On May 1 last year, when he left military service, "it just ended" — just like that, he said. "I wasn't part of a team anymore," he said.
"While they say this is a transitional program, ultimately it is truly a life-changing program."
Instead, like so many others who eventually leave the military, he was suddenly on his own in the civilian world, essentially alone.
"When you leave the Special Operations World, your ID card is taken away from you, you walk out the door – you can't even go back into the building."
So: "I reached out to the Honor Foundation for help with the transition. And although they say it's a transitional program, it really is a life-changing program after all. It helped me understand who I am without the uniform."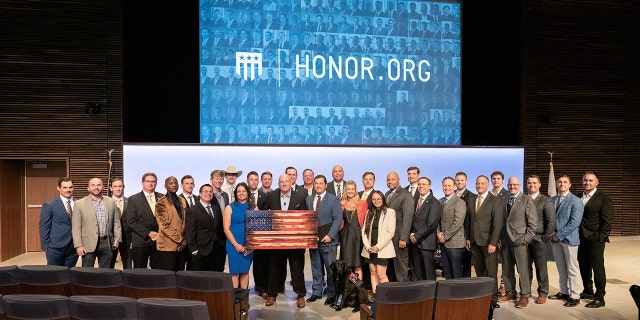 What sets it apart, he said, "is that they hold their cohort members accountable."
Barnett revealed, "If you don't show up for class, if you don't attend, if you don't do the work, they won't allow you to complete the program."
According to Barnett, it is important that he has been "a quiet professional in the special task force" for years.
WWII military veteran celebrates 100th anniversary and wishes young people had 'more spine'
And the Honor Foundation "helped me understand that I could share my story, the stories of my service — and that those stories and experiences would have value if I knew how to share them with potential civilian employers and put them on my resume." and can apply at work." Interviews."
As his website about his company, Barnett Multimedia, notes, today he has "changed his perspective from a rifle's scope to a camera's viewfinder".
"True decisions again"
Matt Stevens, CEO of the Honor Foundation and a retired US Navy SEAL, told Fox News Digital in a phone interview, "I want people to know about the Honor Foundation that our impact isn't limited to the program we offer." the military personnel leaving their military posts."
Rather, he said, "We strengthen their families, we provide our communities with serving leaders — and we enrich the workforce with talented entrepreneurs, leaders, creatives and visionaries."
The program, he added, "creates a series of positive changes around the people we serve – and it's a direct reflection of their special military service and the hard work they put in with THF to create a clear, impactful path forward." to find."
Stevens said in a recent interview with Fox5 in Washington, DC, "We're helping them discover what drives them as people and what will make them happy when they start having real choices again."
There is "a psychological benefit to going through a transition program with your brothers and sisters from the same background."
Stevens said that members of this very experienced community often "don't like to talk about themselves — and they go back to what they know, rather than what will make them happy when they actually have a choice." That's what we have provided the tools to find out.
He also noted that there is "a psychological benefit to going through a transition program with brothers and sisters from the same background."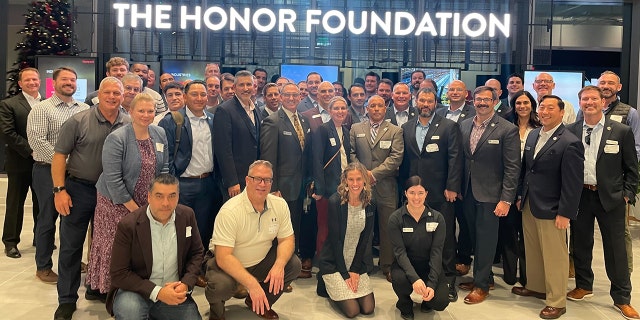 Stevens served as a Navy SEAL for 26 years. He left the company in 2017 – and personally experienced the benefits the Honor Foundation offered.
"I believe so strongly in the whole company and the whole process that I wanted to be a part of it and continue to serve those who will make the transition in the future," he said on the group's website.
Army Veteran Regains Ability To Walk With Robotic Exoskeleton After Being Paralyzed – 'Beyond Words'
Stevens said, "The end of the military career is just the beginning of many new opportunities!"
resources and community
Jason Hunt, US Navy SWCC (retired) and Honor Foundation graduate, and his wife Jesi Hunt, US Navy SWCC wife and Honor Foundation impact director, told Fox News Digital via email, "As family." "Transitioning out of the military can be confusing, uncertain and fraught with anxiety. The Honor Foundation provides not only the resources but also the community necessary to navigate the process with confidence and clarity."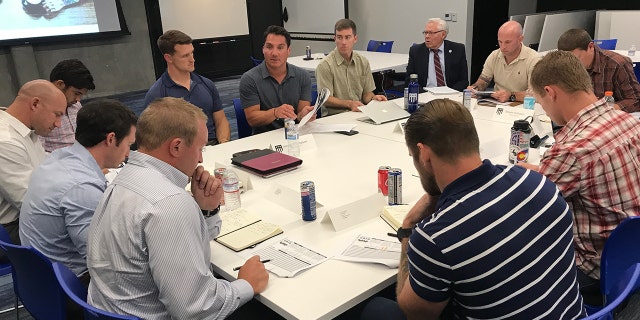 The couple also said: "It has helped us create a vision for our future and it has also given us the means to make that vision a reality. The connections we forged during our time at the Honor Foundation will last throughout our lives—and have given us a whole new tribe to belong to.
CLICK HERE TO SUBSCRIBE TO OUR LIFESTYLE NEWSLETTER
With the somber Memorial Day just around the corner – a time when America remembers all who have served our nation so selflessly – Kelly McGraw, THF's vice president of Impact and wife of Special Forces, told Fox News Digital: "The Honor Foundation remembers and honors all warriors of the Special Operations Forces who have bravely and selflessly answered the call to serve our nation."
She added, "While our mission is to guide SOF veterans to a fulfilling post-service mission, we recognize that there are friends and teammates who should stand with us in our classrooms."
CLICK HERE TO GET THE FOX NEWS APP
She continued, "Memorial Day gives us an opportunity to pause and remember their sacrifice and the enduring strength of our Gold Star families. We are even more passionate about our mission in their honor."
Those interested in learning more about the important and ongoing work of the Honor Foundation can visit the group's website. honor.org.