The impending strike by Greek ferry crews threatens to disrupt travel to the island following the death of a passenger
Travelers to Greece's popular island destinations will face disruption next week following a 24-hour strike by ferry crews on September 13, citing safety and labor concerns.
The PNO union said the decision was taken on Friday "on the occasion of the disgusting incident" this week at Greece's main port of Piraeus, in which a delayed passenger drowned after being pushed into the sea by a ferry crew member.
The union did not directly link the reasons for the strike to Tuesday's drowning, sparking anger and condemnation across Greece.
A statement from the PNO complained about the alleged improper implementation of laws and regulations on shipping and port security. It said crew members were overworked and ferry schedules were "inappropriate," which PNO said raised significant safety concerns.
The statement also called on the government to "take all necessary measures to protect human life at sea."
Police respond to 'mass murder' crime scene in UK and discover normal yoga class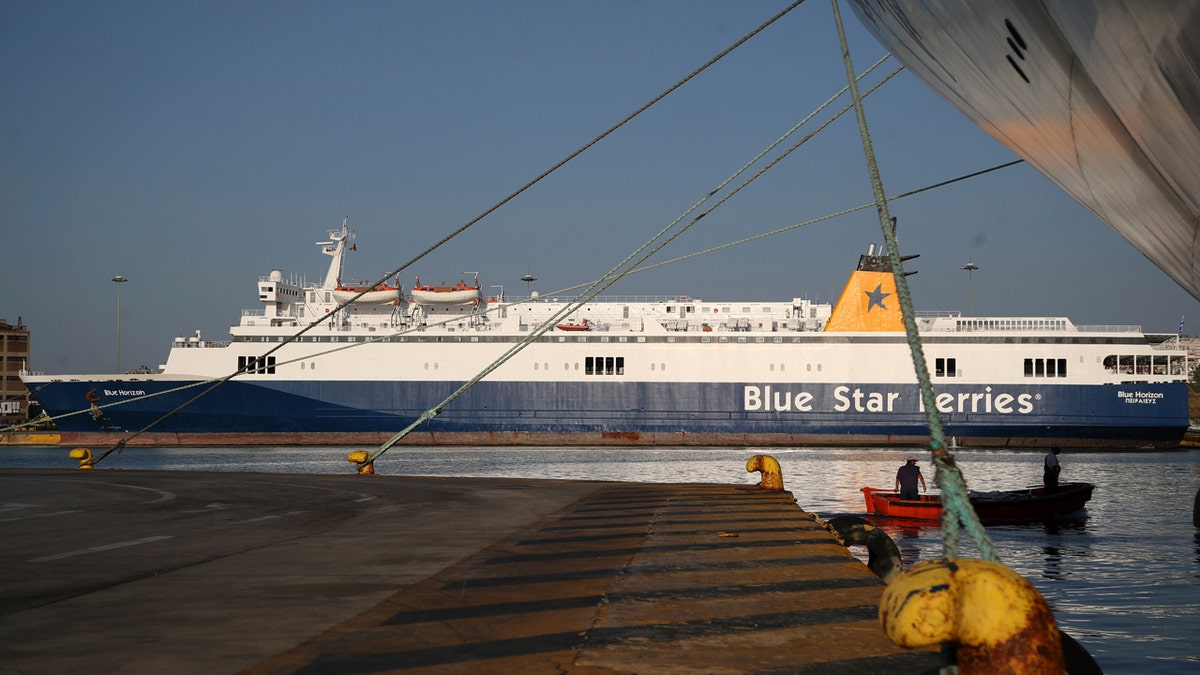 CLICK HERE TO GET THE FOX NEWS APP
An island ferry captain and three of his crew were arrested and charged in Piraeus on Wednesday over the death of the 36-year-old man.
A video of the incident showed the man trying to board the Blue Horizon ferry as it prepared to depart and a crew member pushing him off the loading dock into water churned violently by the moving ship's propellers became.
No effort was made to rescue the man and the ferry continued its course well out of port until it was ordered back.
The port authorities' response to the incident is currently under investigation and two senior Piraeus port police officers have been suspended.