The Justice Department is suing the Republican governor of Arizona over the shipping container border wall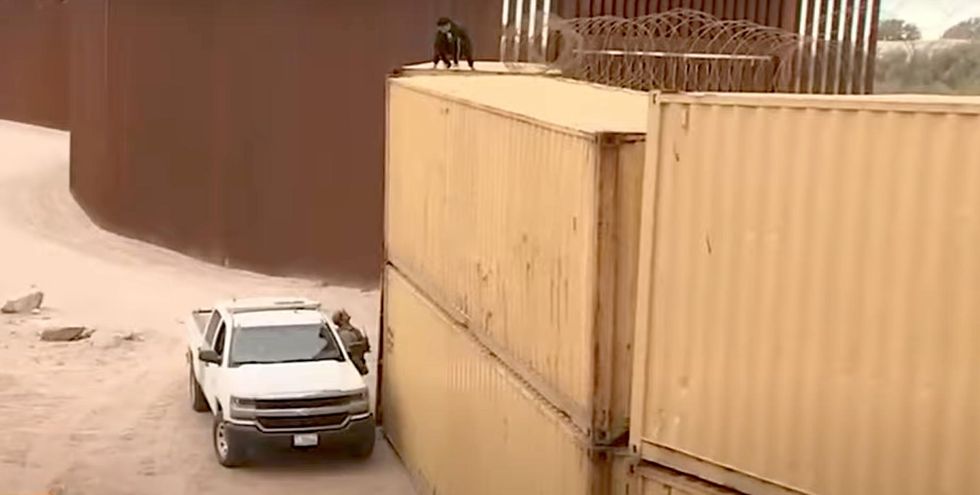 The US Department of Justice filed a lawsuit against Republican Arizona Gov. Doug Ducey for his order to stack shipping containers at the border to build a wall and prevent illegal migrant crossings.
Ducey began filling gaps in the border wall with shipping containers stacked on top of each other in August. The Justice Department objected to the policy, and Ducey filed a lawsuit in October to keep the container wall in place.
"Arizona is taking action to protest on behalf of our citizens," he said at the time. "With this lawsuit, we are opposing efforts by federal bureaucrats to reverse the progress we have made. The safety of Arizona and its citizens cannot be neglected. Arizona will do the job Joe Biden refuses — secure the border any way it can. We're not backing down."
On Wednesday, the Justice Department filed a lawsuit in an Arizona district court alleging that the state government acted unconstitutionally.
"Officials from Reclamation and the Forest Service have notified Arizona that it is entering state land," the lawsuit says said. "Arizona has not only refused to stop its incursions and remove the shipping containers from states, but has indicated that it will continue to enter states and install additional shipping containers."
The government also argued that Ducey violated the constitution's primacy clause, which states that federal laws take precedence over state laws when there is a conflict between the two.
Ducey has said the state has about 130 shipping containers stacked to 3,820 linear feet.
On Wednesday, Democratic Gov. Gavin Newsom said California is facing a financial crisis over the number of illegal immigrants the federal government has been sending into the state.
Here is more about container wall conflict:
Feds are suing Gov. Doug Ducey over shipping containers at the borderwww.youtube.com
https://www.theblaze.com/news/doj-sues-az-shipping-container The Justice Department is suing the Republican governor of Arizona over the shipping container border wall