The Kremlin risks being weakened by comments from Wagner Group financier: ISW
According to the Institute for the Study of War (ISW), Russian President Vladimir Putin's power may be in jeopardy because the financier behind a Russian mercenary group has criticized the military's performance in Ukraine.
Critical statements about the war by oligarch Yevgeny Prigozhin, the financier of the Wagner Group, could "undermine" Putin's image of strength, according to an ISW ​​report published on Monday evening. Prigozhin, long considered one of Putin's strongest allies, earlier this month hailed Chechen leader Ramzan Kadyrov's proposal to send a top Russian general to the front lines of the war and force him to "wash away his shame with blood". Prigozhin suggested that "all these bast**ds" who led the military should be forced to join him.
While Prigozhin has not directly attacked Putin, poor assessments of the military's performance by him and others in the Russian elite have led some to speculate that efforts to overthrow the Russian president may be in the works. Monday's ISW report notes that social media linked to Prigozhin and the Wagner Group are "increasingly commenting on the ineffectiveness of traditional Russian military institutions and societal issues that could indirectly undermine the Kremlin's rule."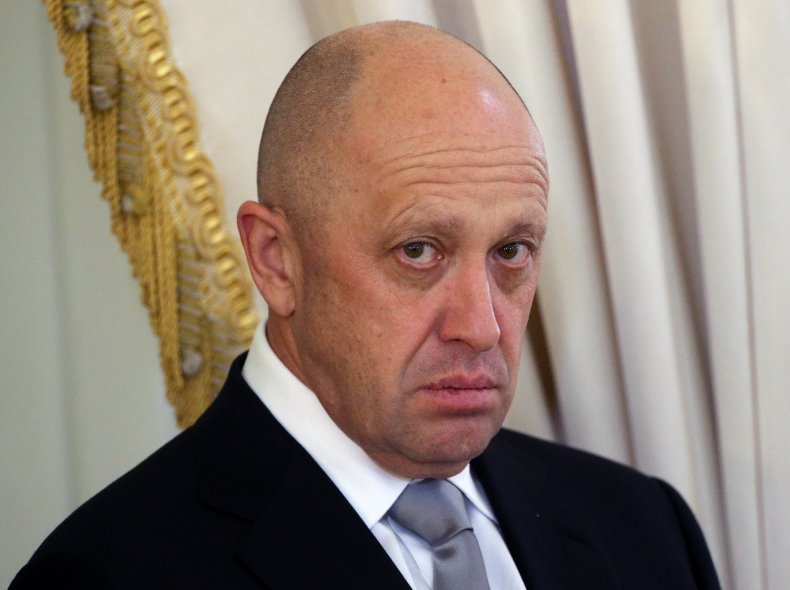 "Prigozhin's narratives have the ingredients to appeal to Russian President Vladimir Putin's nationalist constituency, which has long called for oligarchs to fund supplies to the armed forces, for transparency about what's really going on at the front lines, and for Russian higher-ups Military institutions for this criticized failures at the front," the report says.
"While Prigozhin does not directly dislike or criticize Putin, his growing prominence within the nationalist community may undermine Putin's 'strongman' appeal by comparison," it continued. "The emerging discussions of a civil war in Russia could further disrupt the Kremlin's narratives of national, ethnic and religious unity within Russia."
Kyiv-based Russian military expert Oleg Zhdanov said during an interview on Ukrainian radio earlier this month that Prigozhin and Kadyrov could criticize the military as part of the Russian elite's efforts to "shake up the situation to overthrow Putin".
Investigative journalist organization Bellingcat and others have suggested that the Wagner group may have staged a recent video clip that appears to show Russian troops complaining about conditions and a lack of military support, as part of an effort to undermine Putin.
Wagner Group mercenaries also play an increasing role in the war, as Russian troops have suffered heavy casualties in fierce Ukrainian counterattacks. The private army was particularly active in the eastern Donbass region of Ukraine.
Last week the British Ministry of Defense said the mercenaries were "heavily" involved in a protracted struggle for control of the town of Bakhmut. Alexei Nagin, a senior commander of the Wagner Group, was killed fighting Ukrainian troops near Bakhmut last month.
news week has asked the Russian government for comment.
https://www.newsweek.com/kremlin-risk-being-weakened-wagner-group-financiers-comments-isw-1752600 The Kremlin risks being weakened by comments from Wagner Group financier: ISW