The Left asks Candace Owens to respond to trans students who "feel actively victimized" by their "presence" on campus. Owens' annoyed retort shakes things up.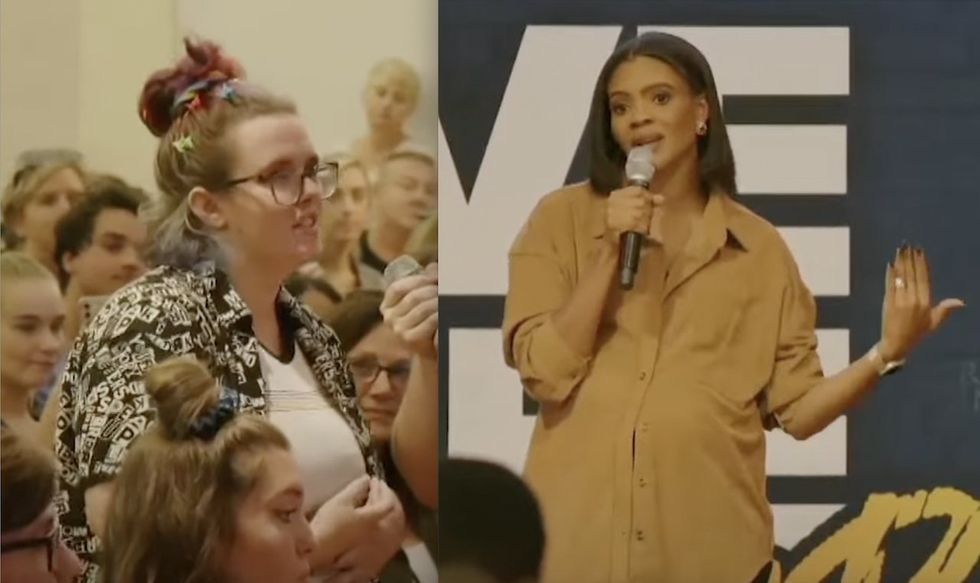 During the Question and answer portion During Candace Owens' speaking event at the University at Albany earlier this week, a leftist in the crowd stood up and asked Owens what she would say to "the trans students on this campus who feel actively victimized by your presence here?"
Oh boy.
As expected, Owens didn't have much of it – and her terse response brought the mood down:
Candace Owens REACTS to bright college studentsYoutube
"Life is hard. Get a helmet, man. I'm too pregnant for that. Next question," she said almost in disgust as cheers, applause, hoots and shouts filled the room.
She continued, "My goodness…someone just give me a free hug. … I can't be your mom."
Owens later Posted on X in reference to her mic drop moment that she was "in the 8th. That's because your parents completely abandoned you. It's not my job to coddle adults."
She had more to say on the subject on her Wednesday Podcastnoting that many students spend tens of thousands of dollars to attend college "to be coddled."
How do people react?
Numerous commenters on Owens' YouTube page fully supported her handling of the Q&A:
Do you like Blaze News? Bypass the censorship, sign up for our newsletter and get stories like this delivered straight to your inbox. Login here!