The leftist Rolling Stone writer, who called the Buffalo shooter a "mainstream Republican," incorrectly implied – as a fact checker – that a disabled veterinarian is a Nazi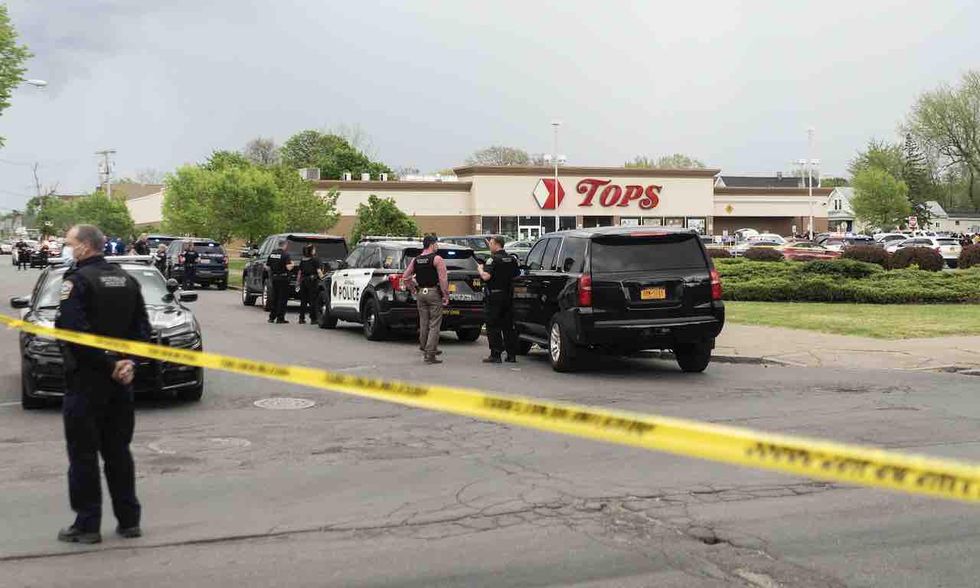 Rolling Stone published a now-trending political commentary on Sunday entitled "The Buffalo Shooter is not a "lone wolf". He's a mainstream Republican."
In the op-ed, unabashed leftist author Talia Lavin explains that aspects of accused shooter Payton Gendron's alleged manifesto unite him "with the mainstream Republican Party" as both yearn for "the dream of a white nation."
"The Republican Party is now primarily targeting those who claim that being born the wrong color is an act of genocide and do so with the appropriate fervor," she writes in her closing paragraph for the leftist magazine.
Oops
Well, people might also be interested in recalling that Lavin — while he was fact-checker for The New Yorker of all things in 2018 — incorrectly implied that a disabled veteran is a Nazi. Lavin then resigned from the New Yorker gaffe.
But no worry. Less than a year later, New York University hired Lavin as an associate professor of journalism.
Megyn Kelly also addressed Lavin's odd past:
By Fall 2020, Lavin wrote "Culture Warlords: My Journey Into the Dark Web of White Supremacy", in which she "delves immersively into the explosive online presence of white supremacy and explores the undercurrents of propaganda, racism, misogyny and history that have led us to where we are now."
So, a Rolling Stone piece about how the Buffalo mass murder is supposedly a reflection of what she previously wrote about? Probably of course.
"Transphobia. forced births. Gerrymandering. Anti-immigrant sentiment. And murder", also Lavin tweeted in reference to her Rolling Stone play. "They are all part of the overbearing politics of the violent white demographic panic right-wing."
How are people reacting to Lavin's latest play?
As you might expect, Levin has experienced quite a few recoil in the wake of their Rolling Stone comment article:
Ben Shapiro on Monday tweeted his take on the growing clamor over the shooter's mention of the "Great Replacement Theory," which Lavin discusses in her article:
Another Twitter user wrote"We all know who is interested in races. The left. Everything revolves around races. Everything is viewed through a racial filter. Democrats have moved little from their KKK past and project their BS onto everyone else."
https://www.theblaze.com/news/rollling-stone-buffao-talia-lavin The leftist Rolling Stone writer, who called the Buffalo shooter a "mainstream Republican," incorrectly implied – as a fact checker – that a disabled veterinarian is a Nazi