The Lightfoot campaign asked teachers to tell students about an internship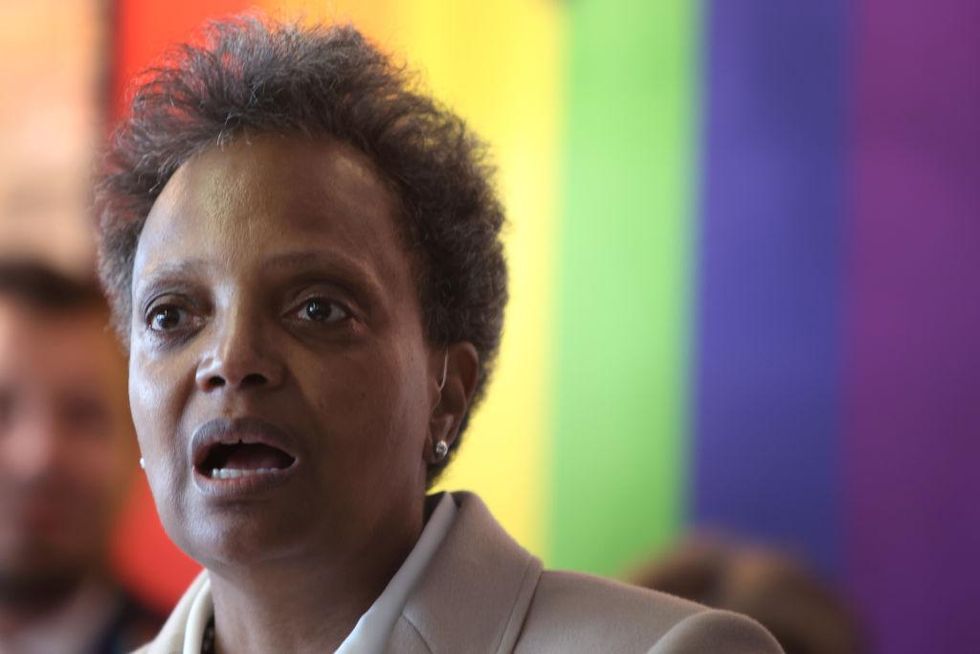 Chicago Mayor Lori Lightfoot's campaign emailed teachers at Chicago Public Schools asking them to let students know the campaign is looking for volunteers as the mayor seeks re-election.
"As the race heats up, we look to enrich our office through what we call an externship program. Could you please share this opportunity with your students?" Megan Crane, assistant campaign manager for Lightfoot for Chicago, said in the E-mail. "We're simply looking for enthusiastic, curious, and hard-working young people who are willing to help Mayor Lightfoot win this spring."
"Students are eligible to earn class points through our volunteer program," noted Crane.
WTTW News reported that the number of teachers who received the message was not clear. A spokesman for Chicago Public Schools told the outlet that "the district does not typically align itself with political candidates or campaigns. He has not done so and will not do so."
Lightfoot, who was that? sworn on May 20, 2019, running for re-election in the city's mayoral race.
"From the beginning, we have strived to give young people the opportunity to get involved in our campaign, to learn about the importance of civic engagement and to participate in the most American of processes," the Lightfoot campaign said in a statement.
"This is a common practice that has been used in city, state and federal campaigns for decades and has given countless high school and college students the opportunity to learn more about the election process. Contact information for all LFC campaign staff has been attached to the firm Wall that must exist between campaign and official activities, and that contact with any City of Chicago or other sister agency employees, including CPS employees, even through publicly available sources, is prohibited. Point," the statement said.
Like Blaze News? Bypass censorship, sign up for our newsletters and get stories like this straight to your inbox. Sign up here!
https://www.theblaze.com/news/lightfoot-chicago-teachers-students-volunteer The Lightfoot campaign asked teachers to tell students about an internship