The mayor of Uvalde says the police have not lied to the governor but are still working with the DPS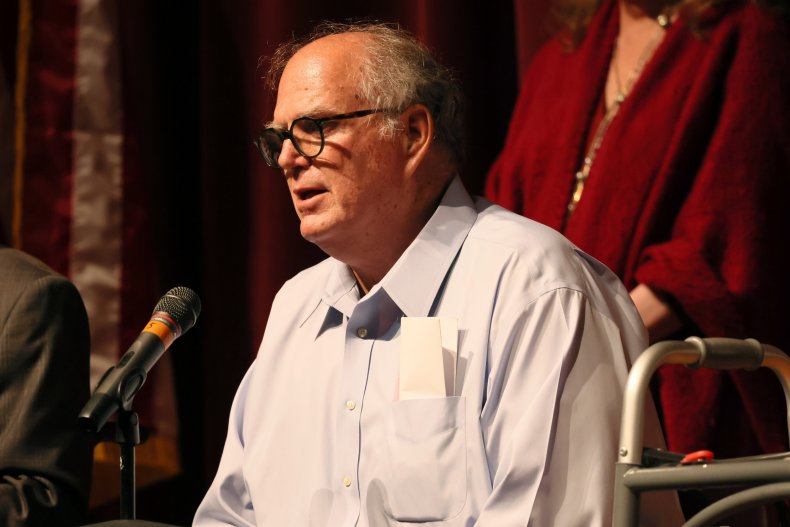 Uvalde Mayor Don McLaughlin has claimed that local police did not lie to Texas Gov. Greg Abbott about their response to last week's deadly mass shooting at Robb Elementary School.
Abbott first commended Uvalde police for showing what he called "amazing courage" while gunman Salvador Ramos killed 19 children and two adults at the school. Days later, amid heavy criticism of the police response, the governor reversed course and said he was "absolutely furious" at being "led astray".
McLaughlin told KVDA on Wednesday that Abbott could not have been misled by local authorities because he and Texas Lieutenant Governor Dan Patrick were instead briefed on the situation by the Texas Department of Public Safety (DPS).
"Local authorities haven't lied to anyone," McLaughlin said. "Because of the briefing that the governor and the lieutenant governor and everyone else in this room are having [attended] was given by the DPS, not local law enforcement officials."
When asked if he thinks the Texas DPS lied to Abbott and Patrick about the answer, McLaughlin replied that it was "a good question."
"I mean, I'm just as frustrated as they are," he said. "They had three press conferences and something changed at all three press conferences. With all three. It's very frustrating."
McLaughlin said he hoped questions about the Texas DPS' response would be answered by an independent Department of Justice (DOJ) review, which he requested after the shooting.
DOJ spokesman Anthony Coley said the review would "provide an independent report on law enforcement's actions and responses that day and identify lessons learned and best practices to help first responders prepare for and respond to active shooter events."
Also on Tuesday, McLaughlin said that Pete Arredondo was sworn in as a member of the city council in his role as chief of police for the Uvalde Consolidated Independent School District, despite strong criticism for his actions during the shooting.
Arredondo was responsible for the decision to label Ramos a "barricaded" subject rather than an "active shooter," which crippled the police response despite desperate 911 calls from students trapped in the classroom with Ramos — a move the Texas DPS director Steven McCraw referred to that as the "wrong decision."
McLaughlin also dismissed claims that local police lied to state officials after a Fox News interview with Patrick last weekend, when the lieutenant governor said he was "not told the truth" about the police response.
"Statements by Lt. Governor Dan Patrick that he was 'not told the truth' is not true," McLaughlin said in a statement to Fox News on Monday. "All previous statements and comments regarding the ongoing investigation are being processed by DPS/Texas Rangers."
news week reached out to the Texas DPS and Abbott's office for comment.
https://www.newsweek.com/uvalde-mayor-says-cops-didnt-lie-governor-are-still-working-dps-1712301 The mayor of Uvalde says the police have not lied to the governor but are still working with the DPS