The MIT video game has players confront a white Midwestern woman on board an airplane over her simulated "xenophobia".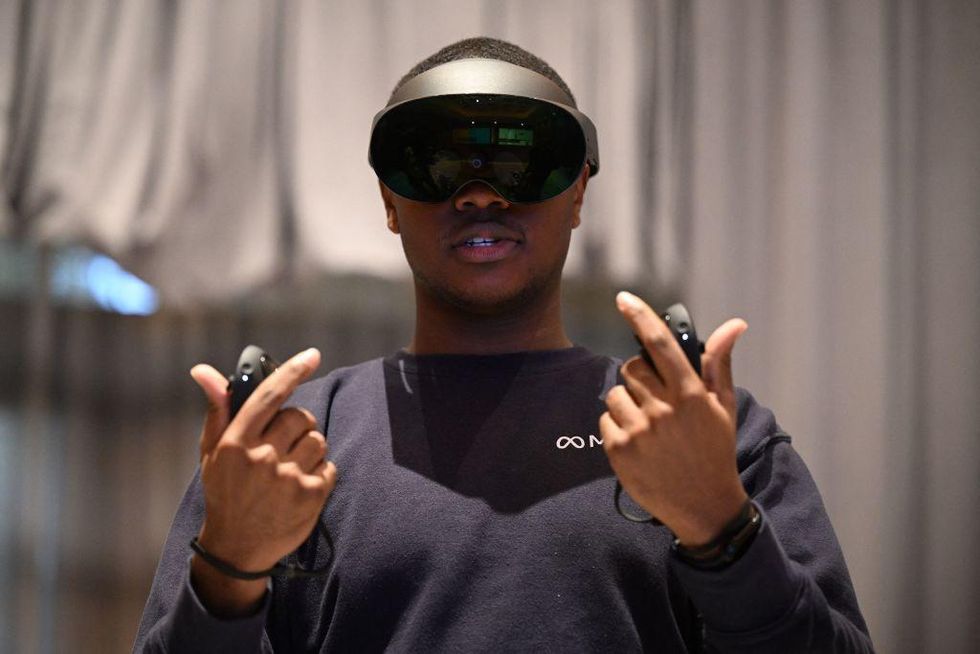 Researchers at the Massachusetts Institute of Technology have created a video game that allows players to virtually signal their virtue.
One scientist expressed optimism that this game in virtual space signals a way to inoculate users against supposedly discriminatory mindsets.
what are the details
Researchers Caglar Yildirim and Fox Harrell's virtual reality game On the Plane pits the fictional antagonist Marianne, a white Midwestern woman "with limited exposure to various cultures and customs," against Sarah, a "Hijabi woman ', whose Muslim immigrant parents evidently afforded greater cultural knowledge and relative innocence.
The researchers, both from MIT's Computer Science and Artificial Intelligence Laboratory, proposed in a paper that "computational role-playing games have the potential to promote successful perspective-taking."
Perspective taking requires a person to "walk a mile in someone else's shoes" and challenge their own prejudices. Adopting different avatars, each with their own preloaded baggage and perspective, can supposedly help in this regard.
Yildirim and Harrell noted that their game offers players the opportunity to experience the simulation of airline travel, airport security checks, and in-flight events from different "ingroup and out-group perspectives" to simulate "in-group-out-group bias" and challenge in the context of xenophobia."
Players can take the perspective of Marianne, Sarah, or a flight attendant who is more or less an empty ship and a spectator.
While Marianne is considered an "ingroup member", Sarah is considered and coded as an "outgroup member". It seems that only the former can be prejudiced and only the latter can fall prey to bloodless victimization.
Depending on a player's reactions and choices in-game, the player's position in the simulation will change along with the facial expressions of the non-playable characters.
If the player agrees more with Sarah, Marianne will express her dissatisfaction.
"We can adjust how comfortable Marianne, the ingroup member, appears when interacting with Sarah, the outgroup member," the researchers wrote. "For the same reason, we can customize how Sarah dynamically responds to the xenophobic attitudes portrayed by Marianne."
"Through the exchanges between the two passengers, players will learn how one passenger's xenophobia manifests itself and how it affects the other passenger. The simulation encourages players to engage in critical reflection and tries to encourage empathy for the passenger, who became 'different' because her outfit wasn't as 'prototypical' as an American should look," Yildirim told MIT News.
While Yildirim appears intent on combating discriminatory mindsets, he does not mention whether his play again contains significant implicit biases or so-called microaggressions, such as suggesting that Sarah, who hails from Indianapolis, would inevitably be culturally enriched because of her Malaysian ancestry.
Matt Lamb written down in a recent article for the Washington Examiner that "the game is based on stereotypes".
"Marianne, the 'white woman,' has 'xenophobic remarks and attitudes toward Sarah,' according to MIT. Aside from the fact that Islam is a religion, not a race or ethnic identity, how does it fight racism, the white Midwestern woman make it a bad character?" wrote Lamb.
"On the Plane" is a product of the "MIT Institute for Data, Systems, and Society"Initiative to combat systemic racism." This initiative allegedly aims to "uncover and overcome racially discriminatory processes".
Harrell, a professor at the university, is a member of the initiative's steering committee. He also leads the ICSR Vertical, Anti-Racism, Games and Immersive Media, which seeks to use virtual worlds and virtual identities to reprogram people and free them from their alleged racial biases.
"This project is part of our effort to harness the power of virtual reality and artificial intelligence to address social ills such as discrimination and xenophobia," Yildirim said.
MIT Professor Fotini Christia suggested that the MIT game serves as an indicator that virtual reality can be used as a re-educational tool.
"This game also takes a novel approach to analyzing hardwired bias by using VR instead of field experiments to simulate bias," Christia told MIT News. "Excitingly, this research shows that VR can be used as a tool to help us better measure bias and combat systemic racism and other forms of discrimination."
The MIT duo isn't the first to turn to VR as a cure for perceived societal ailments.
A 2018 paper published in the Journal of Law and the Biosciences suggested that virtual reality "may hold the key to a significant and feasible reduction in courtroom bias" after showing promise, "given more cautious reviews." of an ambiguous legal case". "
In the midst of the 2020 BLM riots, a company called Live in their world began offering a virtual reality and rudeness training course to various companies, in which employees took the perspectives of black and female characters.
PricewaterhouseCoopers allegedly turned to Talespin to train their staff in VR with what they call implicit bias.
While Yildirim and Harrell aren't the first to pin their hopes on VR to battle the fantastical Mariannes that lurk across America, they're benefiting from the stability it offers Hundreds of millions of tax dollars annually for MIT – some of which hail from the supposedly intolerant Midwest.
Like Blaze News? Bypass censorship, sign up for our newsletters and get stories like this straight to your inbox. Sign up here!
https://www.theblaze.com/news/mit-video-game-gets-players-to-confront-white-midwestern-woman-aboard-airplane-over-her-simulated-xenophobia The MIT video game has players confront a white Midwestern woman on board an airplane over her simulated "xenophobia".