The National Archives misses the deadline to release information about possible "political bias" in its handling of the Biden documents scandal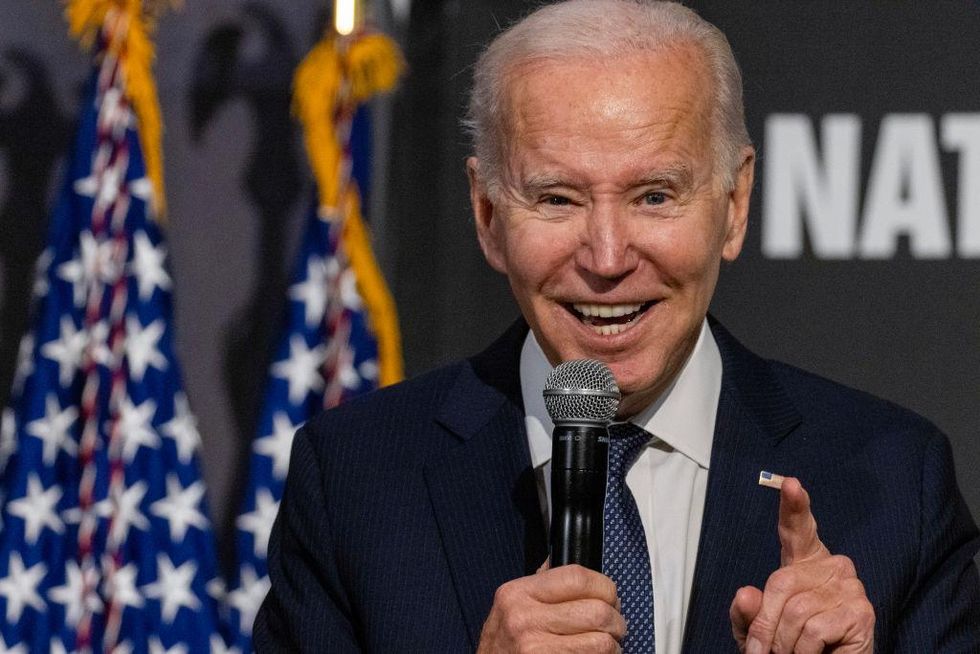 The National Archives and Records Administration has missed the deadline to turn over documents to Congress relevant to an investigation into whether political bias played a role in its soft and quiet approach to President Joe Biden's handling of classified documents.
This failure stems from concerns that NARA might treat Biden deferentially, especially compared to their approach to a similar matter involving former President Donald Trump. After all, the acting NARA boss was Debra Steidel Wall allegedly one of the leading figures who sparked the FBI raid on Trump's apartment over allegedly mishandled documents.
What is the background?
Committee Chairman Rep. James Comer (R-Ky.) wrote to Acting Archivist Wall on January 10 for "a political bias" at NARA.
"For months, NARA failed to tell the committee Republicans or the American public that President Biden — after serving as vice president — kept top-secret documents in a closet in his personal office. NARA learned of these documents days before the 2022 midterm elections and failed to alert the public that President Biden may be breaking the law," Comer wrote.
"Meanwhile, NARA has staged a public and unprecedented FBI raid on Mar-a-Lago — the home of former President Trump — to retrieve the presidential agency's records," he added.
Comer noted that unlike in the case of Trump, whose home was searched by armed FBI agents, no search warrant was executed after Biden was found to still have classified documents belonging to the Obama-Biden administration. Instead, the president's attorneys "tacitly" handled the situation with the Justice Department.
Republicans on the committee wrote to NARA in August indicate"The apparent arming of the federal government against President Biden's political rivals cannot go unchecked, and as NARA works to advance that effort, it will be only the last agency to test its credibility in the eyes of the American people under the Biden administration loses."
Committee member Rep. Lisa McClain (R-Mich.) repeated those statements in comment this week, To write"We can see several systemic oversight failures that have led to widespread deception," including "arming a federal agency to hide information from Congress and using the power of the presidency to tell a story well after the… to hide Midterms."
The committee requested that NARA turn over all documents and communications by January 24 at the latest:
between NARA and the White House in connection with classified documents at the Penn Biden Center;
between and between NARA employees in connection with such classified documents;
between NARA and the DOJ in connection with the documents; and
between NARA and any outside entity, including Biden's attorneys.
In his Jan. 10 letter, Comer also clarified that the "House Rule X Oversight and Accountability Committee has special jurisdiction over NARA."
NARA comes with nada
January 24 came and went, but NARA did not provide the committee with any of the requested documents.
A committee spokesman told Axios: "The National Archives have not provided the Committee with the requested documents at this time," adding that "Chairman Comer's request is pending and is expected to proceed soon with a transcribed interview with NARA's General Counsel."
Committee Chair Rep. Comer told Newsmax that "there is a problem with the way the National Archives is doing things".
Jonathan Turley, law professor at George Washington University, told Fox News Digital that NARA was "far less prominent" during the Biden scandal than it was during the DOJ's apparent Trump troubleshooting mission, stressing that it "needs to be more transparent with Congress or risk contempt sanctions."
Derrick Morgan, former staff secretary to Vice President Dick Cheney, recommended NARA's silence on Biden and aggressiveness towards Trump indicate a "double standard."
Because of its potential double standards, NARA now faces double scrutiny by both houses of Congress.
Prior to NARA's failure to meet its deadline, Republican Sens. Ron Johnson (Wis.) and Chuck Grassley (Iowa) wrote a letter to senior archivist Debra Wall, who calls for "complete transparency as to their involvement, knowledge, and role in the existence of these classified and non-classified documents."
The letter cited several instances where NARA had previously declined to provide records that the Biden administration would otherwise like to keep under wraps, including records regarding the Biden family's "financial dealings and potential conflicts of interest" and records "regarding the then-vice president ". President Joe Biden's use of non-governmental email for government business, transmission of government information to his son, Hunter Biden, and compliance with federal records laws.
Republican senators said they are conducting an "objective review of NARA's involvement" in these matters, as well as its "interactions related to the discovery of records, including those marked as classified," found in Biden's homes and offices.
Like Blaze News? Bypass censorship, sign up for our newsletters and get stories like this straight to your inbox. Sign up here!
https://www.theblaze.com/news/national-archives-misses-deadline-to-turn-over-info-to-congress-concerning-classified-documents-biden-took The National Archives misses the deadline to release information about possible "political bias" in its handling of the Biden documents scandal