The New York City migrant facility offers big-screen TVs and Xbox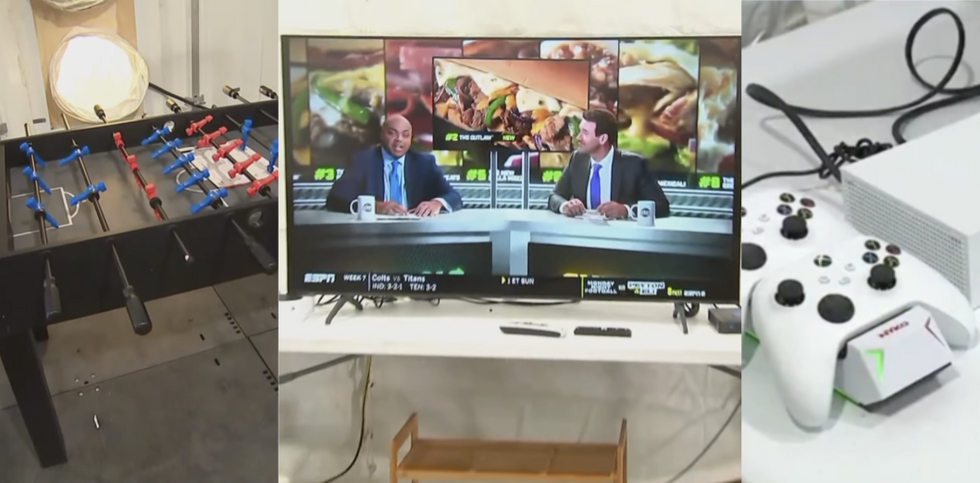 New York City officials revealed the welcoming living conditions at the new migrant facility, which is designed for single adult males. Amenities at the illegal immigrant camp include big-screen TVs, Xbox gaming systems, laundry services, 24-hour snacks, and "culturally appropriate" cuisine.
To deal with migrant buses, New York City has opened a migrant tent city on Randall's Island. The tent city has space for 500 migrants, but can be expanded to 1,000 beds.
The facility is designed to accommodate migrants temporarily – between 24 and 96 hours. However, there is no limit to how long the men can stay in the center.
"Our focus is on getting you where you want to go and not putting a numerical limit on the number of hours to constrain anything," said Dr. Ted Long, senior vice president at NYC Health + Hospitals.
The migrant city has a long list of amenities for tenants.
There are sofas and coffee tables in front of large screen TVs with cable and the latest Xbox video game console. That New York Post reports that there is a recreation room with two popcorn machines, ping-pong tables, foosball tables and board games.
Illegal immigrants also have access to free Wi-Fi, a bank with 12 phones that can be used for international calls, and a laundry service.
Coffee and tea stations and 24-hour snacks are available 24 hours a day.
The facility offers 60 dining tables. Meals are prepared on site in the fully equipped commercial kitchen.
"These meals are all culturally appropriate. It's South American fare," New York City Emergency Services Commissioner Zach Iscol said during a news conference. "The menu changes regularly."
Iscol added, "This is a place where people can come, rest, relax and put their feet up after the journey they've taken."
The migrant facility has 24-hour security and a 10pm curfew for tenants.
Originally, the migrant facility was to be built in the Orchard Beach parking lot in the Bronx. Although construction of the tent city in the Bronx was almost complete, New York City officials decided to scrap the idea after heavy rains inundated the area. The migrant facility has been moved to the Icahn Stadium parking lot on Randall's Island.
Iscol admitted the move was an expensive mistake.
"It cost about $325,000 to demobilize Orchard Beach and another $325,000 to set up this facility," Iscol said Tuesday.
However, Iscol did not disclose the total cost of the illegal immigrant facility for single men.
"We're still analyzing the rest of the costs — we don't know how many people we're going to serve, and a lot of the costs are variable, so a lot of these ongoing costs we're figuring out now," he said.
That New York Post reported last month that the Bronx tent city would cost the city $15 million a month to operate.
In addition to the tent city, the New York City government is hosting 200 families at the Row Hotel – a 4-star hotel in Midtown Manhattan.
According to online travel booking Web pagesNightly rates at Manhattan's Row Hotel start at $116 and go up to $539 per night.
More than 18,000 migrants have been brought to New York City from the southern border states since the spring. Earlier this month, New York Mayor Eric Adams declared a state of emergency over the influx of illegal immigrants.

New York erects tent city to house migrants

www.youtube.com

https://www.theblaze.com/news/nyc-migrant-facility-amenities The New York City migrant facility offers big-screen TVs and Xbox