The NFL halts the prime-time matchup between the Bills and Bengals after Bill's player suddenly collapses on the field, requiring extended CPR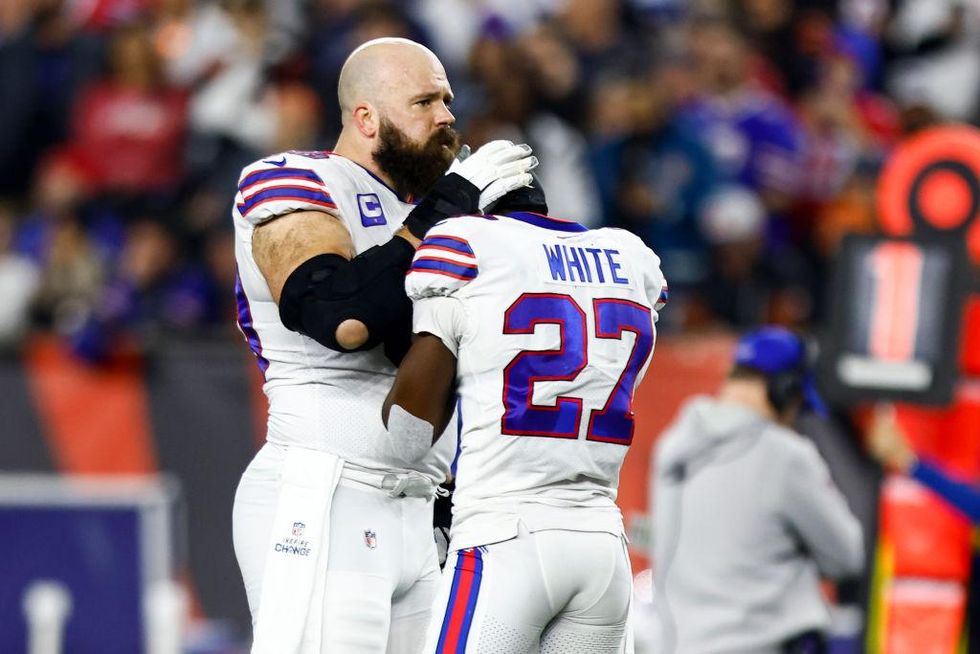 The first such event, at least in recent memory, has the NFL postponed a primetime matchup Mid-game between two potential Super Bowl favorites after Bills player Damar Hamlin suddenly collapsed on the field.
The shocking incident came after Hamlin attacked Bengals wide receiver Tee Higgins. Hamlin stood up under his own power, seemingly okay, then collapsed abruptly for no apparent reason. Medical personnel rushed to the field and administered CPR for a few minutes, after which he appeared to be revived. Hamlin was given oxygen and wheeled from the field into an ambulance, which took him to the nearby University of Cincinnati Medical Center for treatment. He is currently listed in critical condition.
The NFL said in a statement, "Our thoughts are with Damar and the Buffalo Bills. We will provide more information as it becomes available. The NFL has been in constant communication with the NFL Players Association, which agrees to the game being postponed."
Medical personnel appeared to protect Hamlin's head as he lay on the ground, but no other information about the cause of the collapse or his current condition was immediately available.
After Hamlin was taken off the field, the Bills' defense entered the field, apparently ready to resume play, but after a conference between both coaches, play was stopped by mutual consent. The NFL officially suspended the game around 10 p.m. ET.
Hamlin is currently 24 and has been starting for the Bills this year since regular starter Micah Hyde was sidelined in Week 2 through injury.
This is an evolving story and will be updated as events warrant.
https://www.theblaze.com/news/nfl-halts-prime-time-matchup-between-bills-and-bengals-after-bills-player-suddenly-collapses-on-the-field-requiring-extended-cpr The NFL halts the prime-time matchup between the Bills and Bengals after Bill's player suddenly collapses on the field, requiring extended CPR