The Office Star Tweets Hilarious Response to Mar-a-Lago FBI Raid
The office's Rainn Wilson went viral on Wednesday after telling NBCUniversal to monitor the process, "Presidents leave the White House."
Wilson cracked the joke in a tweet on Wednesday in response to news that the FBI had seized a dozen sets of top secret materials from former President Donald Trump's Mar-a-Lago home last week. The tweet has garnered over 184,000 likes and hundreds of replies from fans of The officemany of whom welcomed the actor's idea.
FBI raid of Mar-a-Lago
The raid came as part of an ongoing investigation into claims that Trump had unlawfully kept secret federal documents at his Florida home — a possible violation of the Espionage Act and other US laws.
Under the Presidential Records Act, past presidents are required to turn over all White House materials to the National Archives and Records Administration (NARA) upon leaving office. However, Trump reportedly took 15 boxes of vinyl records when he left the White House.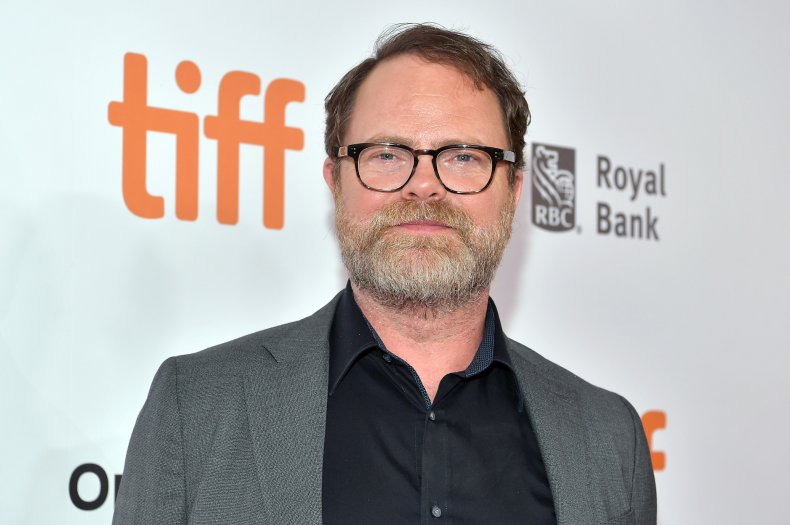 Although he returned those boxes to NARA earlier this year, there were still concerns that Trump possessed additional materials. In last week's raid in Mar-a-Lago, federal agents seized 11 records described as "miscellaneous classified/TS/SCI documents." They also confiscated four sets marked "top secret", three sets marked "secret" and three sets marked "confidential".
As of Tuesday, the investigation is ongoing and Trump has not been charged with any crime.
Wilson's tweet
To prevent future presidents from getting away with classified documents, Wilson joked that NBCUniversal should help oversee the president's transition to power.
"When The office Wrapped up, we were watched like hawks by NBC to make sure we didn't take any props or memorabilia or keepsakes with us. The prop master was even threatened! Maybe NBC/Universal should oversee presidents leaving the White House," he tweeted.
In response, BJ Novak, writer and co-executive producer of The officeShe tweeted a photo of a set prop and wrote, "Lock me up."
Twitter responds
Commentators called Wilson's idea "excellent," and many responded with their own office-related jokes.
"Sounds good to me," wrote Tyler Ferguson.
"Excellent idea," said Bhaskardancer.
"All of this could have been avoided if Secretary of State Toby Flenderson had overseen the process," joked Jeff Ermann.
"Dwight would never have let that happen," Just Shannon commented.
Kevin Kleifgen added, "It's not the worst idea… assuming we get Jim and Dwight to film a classic prank war with POTUS in the west wing."
news week has reached out to Rainn Wilson's representatives for comment.
https://www.newsweek.com/office-star-tweets-witty-response-fbi-raid-mar-lago-1734208 The Office Star Tweets Hilarious Response to Mar-a-Lago FBI Raid