The rate of out-of-stock baby formula rose to 70% in May, the formula will not be replenished until July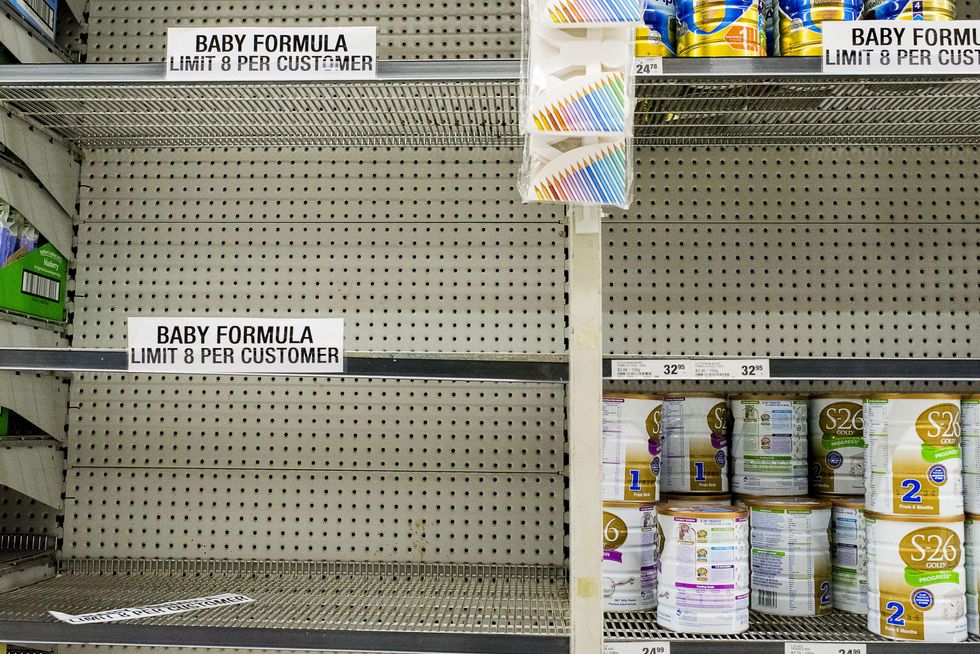 The baby formula shortage is getting worse as shelves become sparser and baby formula manufacturers and the US Food and Drug Administration (FDA) continue to face a barrage of bipartisan criticism.
In recent weeks, the out-of-stock rate for baby formula has risen to 70% nationwide, according to recent data from retail data firm Datasembly, Fox Business reported. This marks a sharp increase in shortages from previous weeks, when the nationwide out-of-stock rate for baby food was 45%.
In April, data collected suggested that the infant formula shortage would hit 30% before rising to 43% in early May, suggesting that the infant formula shortage would get far worse before improving.
Abbott Nutrition's Sturgis, Michigan facility, which is at the center of the industry-wide food shortage, is expected to resume production on June 4. However, according to the company's timetable, this means that food produced during this period will not be available in stores until mid-July at the earliest.
FDA Commissioner Robert Califf was again questioned by lawmakers in a congressional hearing Wednesday as to why it took the FDA months to inspect and close Abbott Nutrition's facility, even though it had learned of potential problems months before the shortage emerged.
Last fall, the FDA began focusing on Abbott's Michigan facility while tracking multiple bacterial infections in infants who had consumed formula made by the company. The four cases the FDA is tracking occurred between last September and January, two of the infants died and others were hospitalized.
The FDA was scheduled to begin inspecting the facility in late December, but Abbott said about a dozen employees had tested positive for COVID-19, and the company then requested that the FDA's investigation be delayed. For this reason, the FDA could not start the inspection until the end of January.
The FDA is still unable to come to a conclusion on whether the bacteria found in the plant caused the infant infections. Abbott claims there is no direct evidence linking its products to the diseases and deaths.
Abbott Vice President Christopher Calamari apologized to lawmakers in the U.S. House of Representatives while he was being questioned Wednesday, but he didn't directly answer whether employees were being fired over problems identified at the Michigan facility, including standing water and a leaking roof or otherwise disciplined, and damaged equipment.
https://www.theblaze.com/news/baby-formula-out-of-stock-rates-soared-to-70-in-may-formula-won-t-be-restocked-until-july The rate of out-of-stock baby formula rose to 70% in May, the formula will not be replenished until July