The Rockdale Sheriff arrests a man who commented on the Facebook page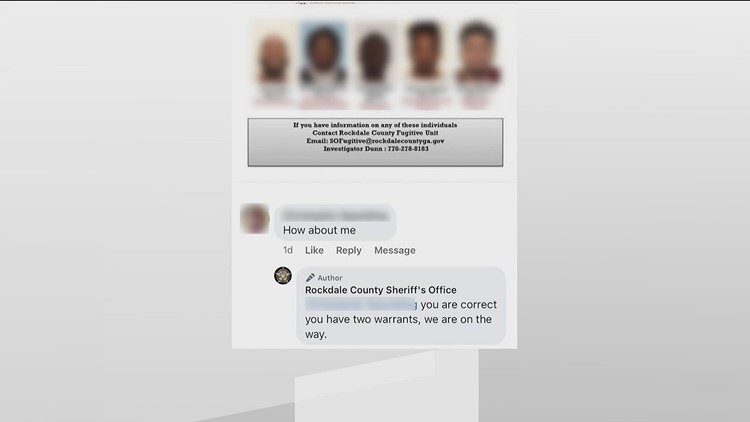 CONYERS, Ga. — A man likely trying to be funny on Facebook ended up behind bars.
Then a person took to the post and commented, "How about me?"
The sheriff's office saw the man's comments and confirmed he had two outstanding warrants.
They replied, "We're on our way."
The man was arrested Thursday on a warrant for violating probation.
They said the 10 Most Wanted list is compiled based on the "seriousness of the charges".
"Not being on this list does not mean our Fugitive Unit is not looking for you if you have an active warrant," they wrote.
They further said you could contact them if you want to know if you have a search warrant.
https://www.kvue.com/article/news/local/rockdale-sheriff-facebook-comments-wanted-fugitive-arrest/85-60f24203-e190-416f-aebc-913d9a5ca2b2 The Rockdale Sheriff arrests a man who commented on the Facebook page