The Round Rock Pumpkin Festival gives back to the Texas Red Cross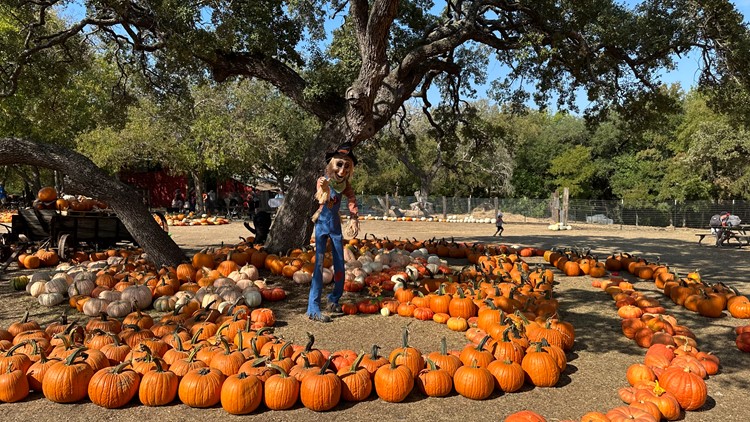 Proceeds benefit the Texas Red Cross. Organizer Jamie Rice was one of those affected by the March tornado outbreak.
In partnership with the Old Settlers Association of Williamson County (WCOSA), the festival includes a pumpkin patch, food trucks, funnel cakes, face painting, a petting zoo, and games for families and children of all ages. For interested families, mini photo sessions are available from $7.
The event takes place at the entrance to Old Settlers Park in East Palm Valley and along Harrell Parkway. Admission is free for teachers, military and first responders. Children up to and including 3 years of age also have free admission, as does everyone over 65 years of age. General admission is $10 for adults and $5 for children 3 years and older.
With over 75,000 pounds of pumpkins and squashes on the ground, there are dozens of photo ops to capture your day at Round Rock.
A portion of the proceeds will be donated to the Old Settlers Association of Williamson County, Austin Pets Alive!, Williamson County Animal Shelter and the Central Texas Red Cross.
Organizer Jamie Rice is especially excited to give back to the Texas Red Cross because the organization helped her neighborhood after March's tornadoes.
"The Texas Red Cross was there for us straight away. They left water boxes on people's front doors after the tornado hit and it had a big impact. When we put that together, we thought we should definitely contribute to them," Reis said.
The festival is open every day except Tuesday from 10am to 7pm. It runs now until Halloween.

https://www.youtube.com/watch?v=x5F3ugiOT7w
Christopher Ramirez, a Grimes County boy who disappeared in the woods last year, reunites with the group that found him
The Chicks get political at ACL Fest 2022
3 dead after truck bomb destroyed part of bridge between Russia and Crimea
https://www.kvue.com/article/news/community/round-rock-pumpkin-festival-texas-red-cross/269-d8b79b97-583c-4b1b-8db0-ab41e76c2edd The Round Rock Pumpkin Festival gives back to the Texas Red Cross