The South Korean president faces charges of a "major diplomatic mishap" after remarks insulting the US were caught on a hot microphone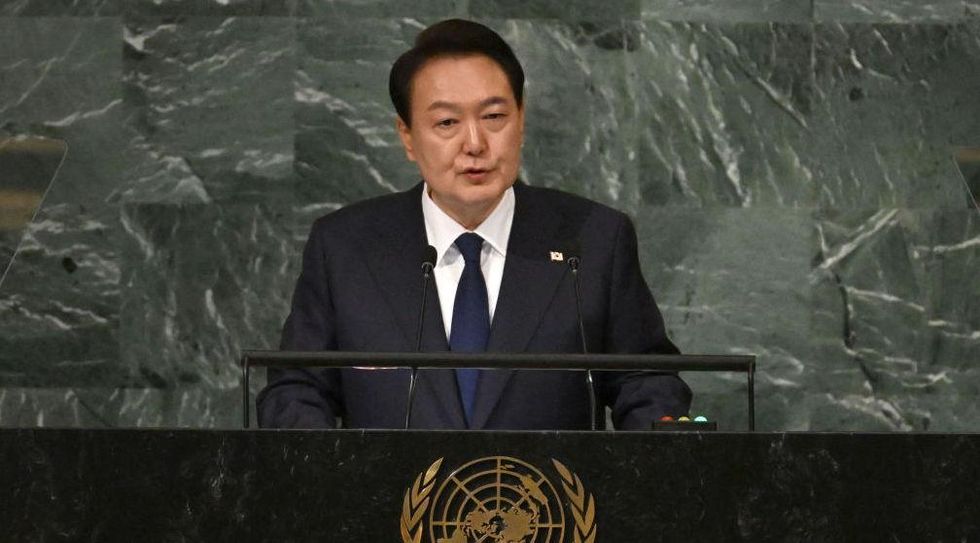 South Korean President Yoon Suk-yeol was accused of a "major diplomatic mishap" on Wednesday after his insult to the United States was caught by a hot microphone.
What did Yoon say?
President Joe Biden delivered a speech to the United Nations General Assembly in which he pledged to increase American contributions to the UN General Fund, a measure that would require congressional approval.
After meeting with Biden on Wednesday, Yoon was caught on camera insulting Congress and suggesting that lawmakers could stop Biden from fulfilling his promise.
"How could Biden not lose his f***ing face when these f***ers don't pass it in Congress?" Yoon told his aides, a comment caught on a hot mic by Agence France-Presse reported.
Park Hong-keun – the top member of the Democratic Party of South Korea, the opposing party to Yoon's People Power Party – condemned Yoon, claiming his "speech sullying the US Congress caused a major diplomatic mishap."
However, Yoon's office defended the statements.
"He didn't speak publicly on stage but in passing, and while I don't know who recorded it or how, I actually think it should be verified." said an official at the South Korean Presidential Office.
"I find it highly inappropriate to make any connection between private statements and diplomatic performance," the official added, apparently referring to Park's criticism. "It is quite unfortunate that something like this is being talked about as a diplomatic disaster when he is doing everything he can to meet a demanding schedule in the Republic of Korea's national interest."
Despite only being president since May, Yoon is unpopular. His approval rating recently dropped to just 24% before rising to a meager 32%, AFP reported.
What did the WH say?
The White House did not directly respond to Yoon's comment.
However, after Biden met with Yoon informally, the White House released a statement explaining what the world leader had discussed.
"The two leaders reiterated their commitment to strengthen the US-ROC alliance and ensure close cooperation to counter the threat posed by the Democratic People's Republic of Korea (DPRK)," the meeting read in white a house said.
"The Presidents also discussed our ongoing collaboration on a wide range of priority issues, including supply chain resilience, critical technologies, economic and energy security, global health and climate change," she added.
https://www.theblaze.com/news/south-korean-president-insult-congress The South Korean president faces charges of a "major diplomatic mishap" after remarks insulting the US were caught on a hot microphone