The state senator expects an increase in the homestead tax exemption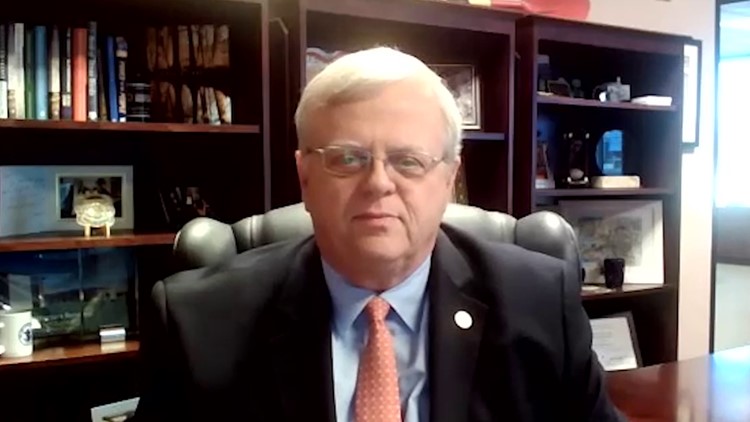 Senator Paul Bettencourt also addresses a possible takeover of HISD, saying Texas' largest county "cannot continue to fail."
TEXAS, USA – Will they or won't they?
The Houston Independent School District remains in limbo as that Texas Education Agency decides on the takeover of the district.
A recent Texas Supreme Court ruling paved the way for the potential move, which was originally raised in 2019 following a board dysfunction, alleged trustee misconduct and a repeatedly failed high school.
Since then, Wheatley High School's ratings have improved, the district has taken significant steps to improve accountability, and most of the board has been replaced.
But State Senator Paul Bettencourt, a Houston Republican whose own legislation defines what can trigger a district takeover, says the decision rests solely with TEA Commissioner Mike Morath.
"The problem is simple: You can't let the largest school district in the country continue to fail," Bettencourt said InsideTexas Politics.
Bettencourt was also recently renamed chairman of the Senate Committee on Local Government, meaning he will continue to have major influence on Texas property taxes.
He believes efforts to raise the homestead exemption from $40,000 to $70,000 will pass this session.
The homestead exemption reduces the taxable value of a Texan's primary residence. And if you make the savings for yourself, you're paying about $3,000 for every $100,000 worth of your home.
"My expectation is that this $40,000 to $70,000 bill will also pass overwhelmingly," the Republican said. "And that's a huge savings. For the average Dallas ISD home, it will save you $826 a year for the rest of your life regardless of where it is located in Dallas ISD."
Watch this week's full episode of Inside Texas Politics:
https://www.kvue.com/article/news/politics/inside-politics/texas-politics/state-senator-expects-lawmakers-raise-homestead-exemption-texas-homeowners/287-e15252f5-60ac-426f-91cb-ea9e93ba7cad The state senator expects an increase in the homestead tax exemption