The teacher is suing the school district after officials fired him for attending a rally on Jan. 6 — despite running the other way as violence and destruction erupted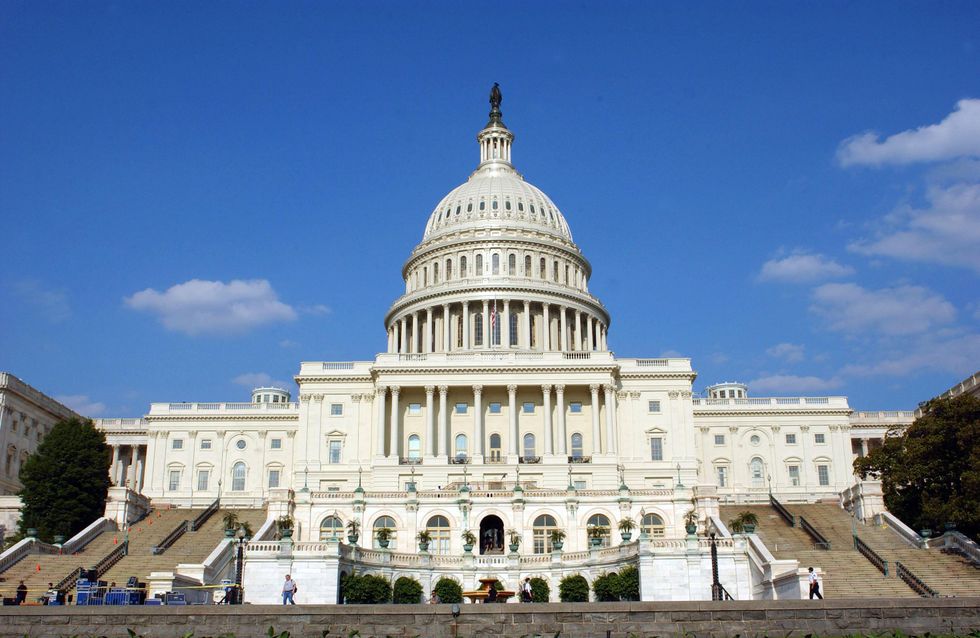 A former teacher from Sacramento, California has sued the Sacramento City Unified School District after they fired him.
The teacher, Dustin Watson, claimed the county fired him after learning he attended the rally before the Jan. 6, 2021, storming of the US Capitol.
what are the details
Watson, a former gym teacher at New Technology High School, said he made no secret of attending the rally and never tried to hide the fact.
According to a report by the Sacramento BeeWatson shared Facebook updates that "described the events as they were unfolding" but that he "didn't expect events to take a violent turn."
The suit obtained by the outlet reported that Watson left the area "when the disturbance began" and never once entered the Capitol.
Watson's lawsuit seeks relief and damages for lost wages and denial of unemployment benefits.
A statement from the Sacramento City Unified School District confirmed to the outlet that Watson was immediately placed on administrative leave in January 2021 after learning he had attended the rally. He remained on paid administrative leave until August 2021.
"This employee was on probation and was not re-elected as of March 2021," the district said in a statement. "As a result, the employee is no longer employed by the Sacramento City Unified School District."
An attorney for Watson told the outlet that he believes his client's First Amendment rights have been violated.
"You see employees at rallies and events and employers notice they're there," Shawn Sasooness of the SW Employment Law Group said in a statement on the lawsuit. "Suddenly their working hours are reduced or retaliated against. It's not incredibly common, but it's much more common in recent years."
He added it was highly questionable that Watson – who had never received disciplinary action before his sacking – was fired.
"There is a shortage of teachers and a shortage of people in the school district," Sasooness added. "This is a teacher who had great reviews and was liked by everyone."
Watson and his legal team filed the lawsuit Monday in the US District Court for the Eastern District of California.
What else?
Watson told Blaze Media on Friday that he has since accepted a job teaching in another school district about 70 miles south of Sacramento, adding that he believes the school may have dismissed him because of his presence in Washington, DC, on Sept Blacklisted January 6th.
"I think I was blacklisted because I was also removed from my qualifications program and denied an opportunity to earn my teaching license, which I was four months away from," he added.
Watson said he hopes the district will learn its lesson after the lawsuit.
"The First Amendment is still a part of the Constitution and of America," he said. "I hope for the future [the district] be more inclusive and open-minded before jumping to conclusions by resigning and terminating someone because of a disagreement or misrepresentation."
https://www.theblaze.com/news/teacher-sues-jan6-rally The teacher is suing the school district after officials fired him for attending a rally on Jan. 6 — despite running the other way as violence and destruction erupted