The US will more than double Ukraine's HIMARS after Putin's mobilization
While Russian President Vladimir Putin's partial draft is expected to bolster his troops with up to 300,000 additional troops, Ukraine is poised to more than double its supply of a critical weapons system at some point in the future.
The Pentagon on Wednesday announced a new $1.1 billion security assistance package that includes funding for 18 of the US-made High Mobility Artillery Rocket Systems (HIMARS). Prior to this latest tranche of aid, the US had provided Ukraine with a total of 16 HIMARS.
Upon delivery, the war-torn country will have 34 of the "game changer" weapon systems in the fight against Russia, provided none are destroyed or decommissioned in the meantime.
Last week, Russian President Vladimir Putin announced partial mobilization, which applies to citizens in the reserves and those who have served in the army with "certain military specializations and relevant experience." The draft, which has met with significant opposition in Russia, has been widely described as an escalation of the war.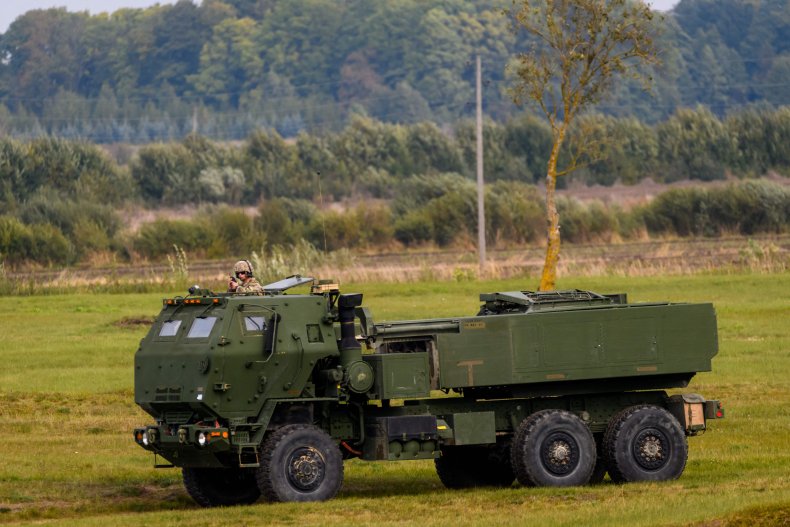 In the same speech, Putin said he was ready to respond to the West's alleged "nuclear blackmail" with his country's own weapons, implying that nuclear strikes may be possible.
The US last announced more than two months ago that it would send HIMARS to Ukraine. The four HIMARS allocated at the time brought Ukraine to a total of 16.
The next 18 HIMARS may not be delivered to Ukraine for some time as the aid package is governed by the Ukraine Security Assistance Initiative (USAI) rather than the Presidential Drawdown Authority (PDA). While PDA draws from Defense Department inventories, USAI is "an agency under which the United States procures capabilities from industry" and "represents a multi-year investment in critical capabilities to build the enduring strength of Ukraine's armed forces," a Defense Department publication explained .
"This announcement marks the start of a procurement process to provide additional priority capabilities to Ukraine in the medium and long term," the press release added.
It may take a year or more for Ukraine to receive the weapons, the Associated Press reported, rather than immediate allocations under the PDA.
In addition to the HIMARS themselves, the package also includes funding for HIMARS ammunition, 150 armored High Mobility Multipurpose Wheeled Vehicles (HMMWVs), 150 tactical weapons-towing vehicles, 40 trucks, 80 trailers and body armor, among other items.
President of Ukraine Volodymyr Zelenskyy tweeted Wednesday that the 18 HIMARS and other "critical equipment" will bring the country closer to victory.
"A very timely decision that shows that Russian blackmail doesn't work," he added.
news week has asked the Ministry of Defense of Ukraine for comment.
https://www.newsweek.com/us-doubles-ukraines-himars-after-vladimir-putin-russia-mobilization-1747308 The US will more than double Ukraine's HIMARS after Putin's mobilization