The Uvalde shooter told police to leave me alone during the shooting: student
A survivor of Tuesday's mass murder in Uvalde, Texas, told a news outlet what the accused gunman told officers who responded to the school shooting.
Gemma Lopez, 10, told ABC News on Thursday that she overheard Salvador Ramos, whom authorities have identified as a suspect in the Robb Elementary school shooting, say in Spanish to police officers at the scene: "Leave me alone, You're welcome".
Authorities say Ramos, 18, was responsible for the killing of 19 children and two teachers during the deadliest school shooting since the 2012 Sandy Hook shooting in Newtown, Connecticut, which killed 26 people. Ramos, who was reportedly killed by a US Border Patrol agent, reportedly bought two assault rifles for his 18th birthday last week.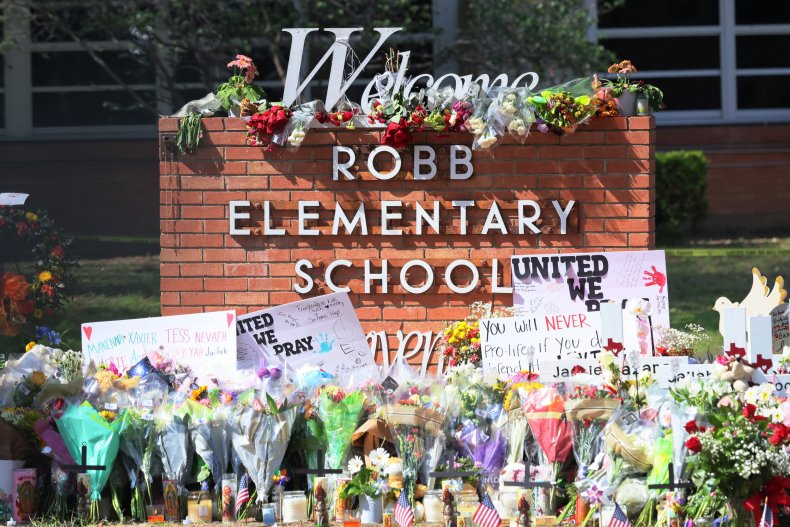 Lopez told ABC News that she was in a classroom next to the room where Ramos allegedly started the shooting.
She told the news outlet she heard five to six shots before a bullet went past her and hit the wall. Lopez also described seeing smoke, which signaled to her the situation was serious.
According to ABC News, Lopez said she turned off the lights in the classroom and hid under tables. She reportedly said she learned this through an education she had taken at school since kindergarten.
Lopez also said she is best friends with Amerie Jo Garza, 10, who was one of the children killed in the shooting.
Garza's grandmother, Berlinda Irene Arreola, spoke to The Daily Beast after the girl's death. She said she was briefed on the final moments before Garza was mortally wounded.
"So the shooter went in and said to the kids, 'You're going to die,'" Arreola told The Daily Beast. "And you [Garza] had her phone and she called 911. And instead of grabbing it and breaking it or taking it from her, he shot her. She was sitting right next to her best friend. Her best friend was covered in her blood."
The Daily Beast said Arreola wrote in a text message that Garza was shot while trying to brief authorities on the situation.
"My granddaughter was shot for trying to call 911. She died a hero trying to get help for her and her classmates," Arreola wrote, according to the website.
Authorities have reported that Ramos shot and killed his grandmother before attacking the school. He was placed with his mother after a difficult period with his grandmother, who is reportedly being treated at a hospital.
https://www.newsweek.com/uvalde-shooter-told-police-leave-me-alone-during-shooting-student-1711058 The Uvalde shooter told police to leave me alone during the shooting: student