The View Elizabeth Warren Loan Forgiveness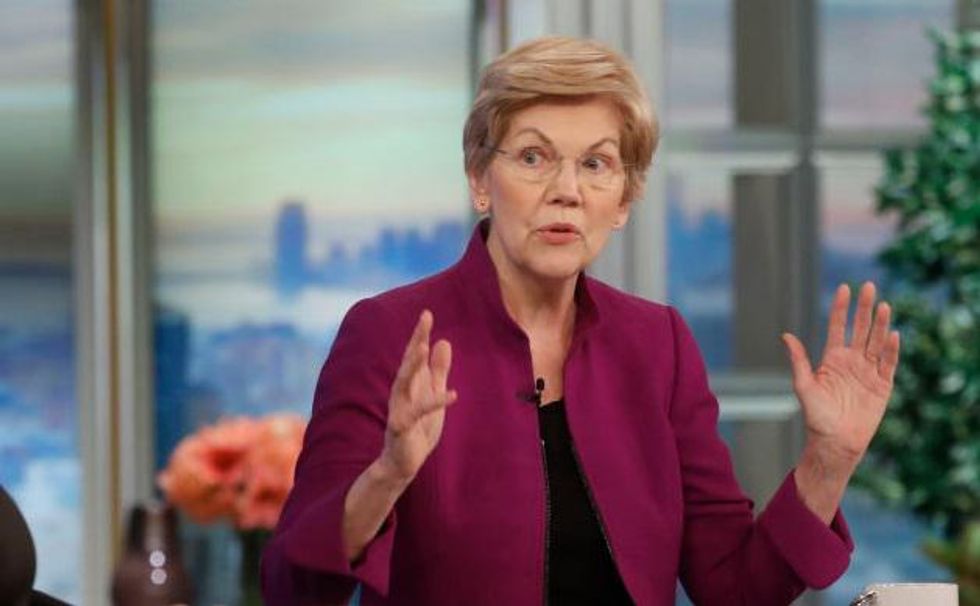 On Wednesday in "The Rubin Report," BlazeTV host Dave Rubin was responding to a recent episode of "The View" when Senator Elizabeth Warren (D-Mass.) was confronted with her push for student loan forgiveness, a proposal covered under has become popular with many progressive and Democratic lawmakers, including Sen. Bernie Sanders (I-Vt.), Rep. Alexandria Ocasio-Cortez (DN.Y.), Rep. Rashida Tlaib (D-Mich.), and Rep. Ilhan Omar ( D-Minn. ).
Lindsey Granger, a conservative guest host on The View, surprised Warren with a simple question about her proposed plan for mass student loan forgiveness.
"What do you say to someone like me who worked two jobs for a decade to pay all his student loans – just finished. Where do I sign up for a refund?" Granger asked.
Warren, of course, had no answer. Instead, she dodged the question entirely, starting her usual socialist rant about all the poor "guys" who took out loans just to make "life happen" and blah, blah, blah…
Watch the video clip below to hear Dave's response or to find more episodes of The Rubin Report. here. Can't watch? Download the podcast here.
Want more from Dave Rubin?
To enjoy more honest conversations, free speech, and big ideas with Dave Rubin, Subscribe to BlazeTV – the largest cross-platform network of voices who love America, defend the Constitution and live the American dream.
https://www.theblaze.com/shows/the-rubin-report/elizabeth-warren-the-view The View Elizabeth Warren Loan Forgiveness