The View panel explodes as Whoopi Goldberg insists every woman should be able to choose when unborn children begin to have rights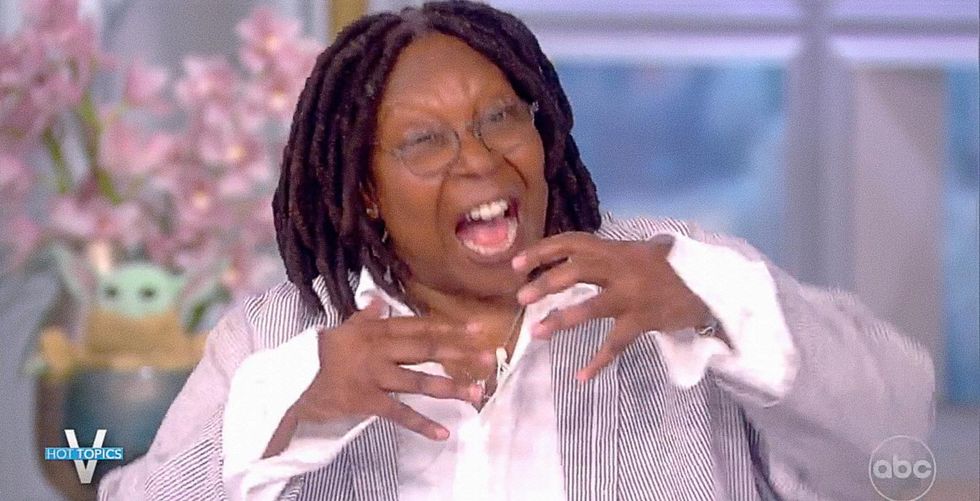 Whoopi Goldberg, co-host of The View, has been vocal in insisting that each and every woman should be able to choose when unborn children have rights.
Her comments came during a heated panel discussion on the Women's Health Protection Acta bill that would have codified federal abortion rights established by Roe v. calfoverriding state pro-life laws.
But the bill failed to exonerate the Senate during a Wednesday night vote.
what are the details
Guest co-host Alyssa Farah Griffin, former press secretary for former Vice President Mike Pence, addressed the law and said a majority of Americans support limiting abortion.
Griffin's co-host seemed immediately annoyed by her remarks, and Goldberg, in particular, immediately went on the offensive.
"That's an awkward conversation to have, at what point does a baby in the womb have rights separate from its mother?" Griffin asked before an angry looking Goldberg cut her off.
She thundered: "Listen, it doesn't matter what you think – when you think it is. If I don't think it's so-"
Griffin interrupted, "Is this the ninth month? Is it the third trimester?"
Through the crosstalk — in which co-host Joy Behar insisted it's "none of your business" — Goldberg fired back, "Listen, I don't have to tell you — it's your choice. What you do with your body and how your family works, and to me I don't care what your religious beliefs are."
Griffin pointed out that she wasn't addressing it from a religious point of view, but was speaking from the point of view of an "important philosophical debate."
"When does the baby in the womb have rights?" she demanded, but Goldberg refused to bend, instead going to break instead of having to defend her stance.
You can see the fiery exchange in the video segment below.
https://www.theblaze.com/news/whoopi-goldberg-unborn-right The View panel explodes as Whoopi Goldberg insists every woman should be able to choose when unborn children begin to have rights