The View Trans Rights – TheBlaze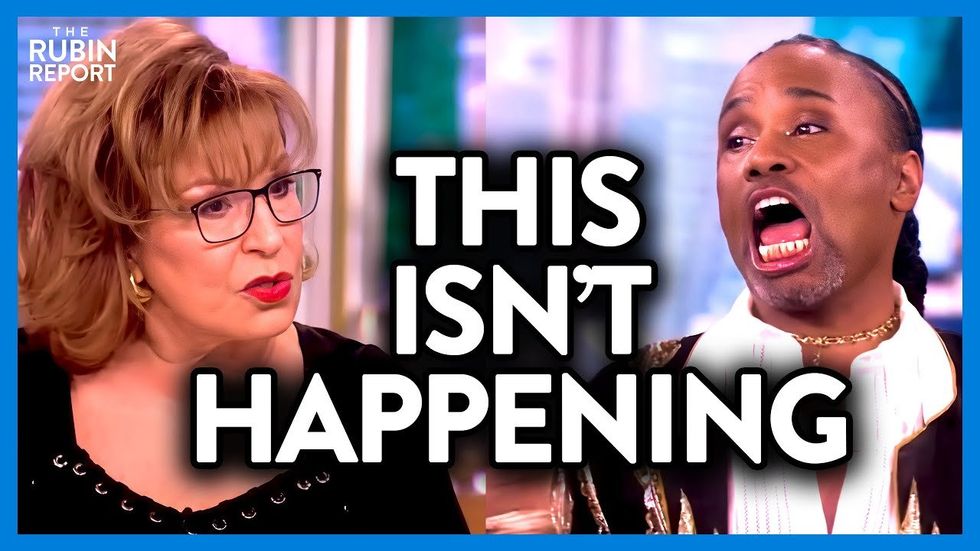 Actor Billy Porter spoke about the state of the world today in The View.
Joy Behar begins by saying there is a "war on trans people." Porter says the war is against all LGBTQ+ people and those fighting the war are doing it for "power".
He continues, "It's all about power, and you could always boil it down to the money… follow the money, follow the power, power at all costs. It's very hypocritical. You know, the leading causes of death in children are [sic] Guns…no drag queens! Leave us alone! It's a distraction!"
Dave Rubin comments on how idiotic his ranting was, saying: "There is no war on LGBTQ people. Nobody tries to arrest her. Nobody tries to put her in jail. Nobody is saying that consensual adults can't live the way they wish."
He continues, "These people are really crazy."
"A few years from now they should put 'The View' in a time capsule and the aliens will come down one day and they'll open it and they'll look at 'The View' and they'll say, 'We better get out of here. Nothing good happens here.'"
Want more from Dave Rubin?
To enjoy more honest conversations, free speech, and big ideas with Dave Rubin, Subscribe to BlazeTV – the largest cross-platform network of voices who love America, defend the Constitution and live the American dream.
https://www.theblaze.com/shows/the-rubin-report/the-view The View Trans Rights – TheBlaze