The Washington Post claims that climate change is increasing the risk of "domestic violence" for women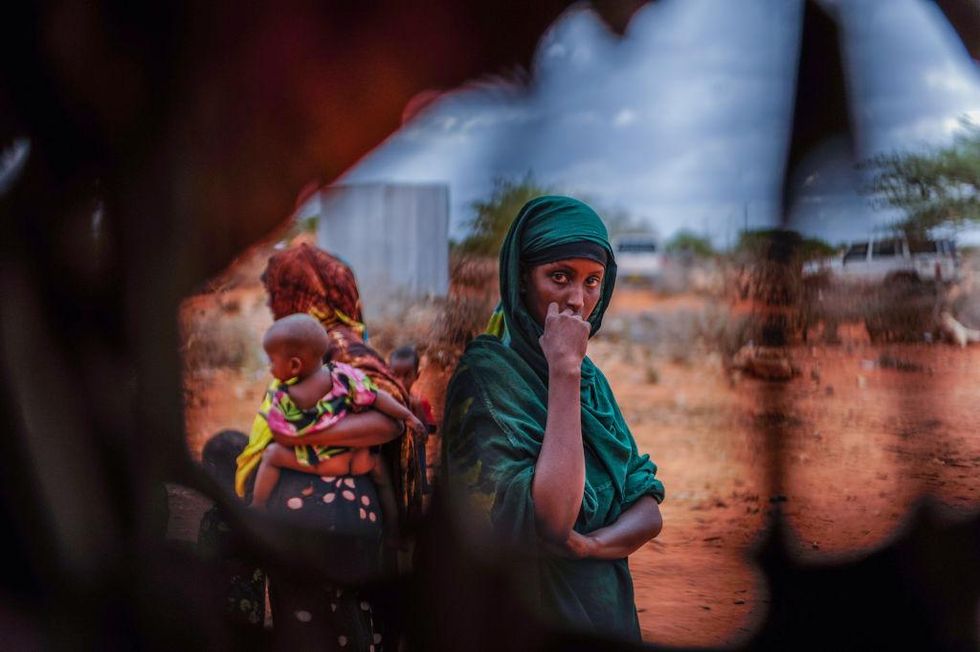 Climate change was accused being "inherently racist" and "sexist." It was blamed for that congenital heart defects. She is now being charged with another serious category of misdeeds.
According to a Washington Post comment, if a man brutalizes a woman in a poor country, his victim could blame at least part of their attacker's malice and cruelty on climate change.
The trio of authors driving this idea—Geoffrey Ondieki, Disha Shetty, and Aie Balagtas See—typically write about human rights, the environment, and women's issues.
In your article Released jointly by the Post and the Fuller Project on Tuesday, their interests appear to have aligned, culminating in the suggestion that "threats of violence may become more common as climate change makes extreme weather events more intense and more frequent."
Terry McGovern, chair of the Department of Population and Family Health at Columbia University, told the Post, "Heat waves, floods, climate-related disasters increase sexual harassment, psychological and physical abuse, feminicide, reduce economic and educational opportunity, and increase the risk of human trafficking of forced migration."
McGovern acknowledged that data remains limited on some fronts.
Nitya Rao, gender professor at the University of East Anglia, suggested that the "climate discourse is all about numbers, but the evidence of violence and changes in power dynamics cannot be captured in this way and therefore does not receive equal weight ."
Apparently lacking evidence to back up their claims, the article's authors tapped into an indirect link between inclement weather and domestic violence, which has been picked up by the United Nations' intergovernmental panel on climate change last report.
The UN report
"Climate increases the risk of conflict by undermining food and water security," says the UN report, which may ultimately lead to increases in "violence against women, girls and vulnerable groups."
This claim came with a concession: "The impact of climate is small compared to socioeconomic, political, and cultural factors."
Although not as influential as established causes of violence, the report found that there is "limited evidence, high agreement" that fetching water in poorer countries affected by drought and other natural phenomena is linked to domestic violence could be brought, particularly in hypothetical cases where women are found not to have completed "daily water-related household chores".
While it is claimed that temperature increases "in certain environments" may also be associated with an increased risk of conflict, this claim has been accompanied by a warning: "medium agreement, little evidence".
For example, a 2020 study cited in the report showed that there was "no significant correlation between annual homicide rate and annual temperature for New York City" and that no "temperature-crime associations were reported" for Canada.
However, the panel agreed with "moderate evidence" that "women, girls and LGBTQI people are at increased risk of domestic violence, harassment, sexual violence and human trafficking during and after extreme weather events".
The term "climate change" was noticeably absent from this claim, where "weather" was used instead.
Blame: who or what?
Like gun control activists belittling and blaming human agency inanimate objects For bad behavior, the authors seem interested in associating bad behavior with bad weather and not just with bad people.
The Post article cites the story of a Kenyan woman named Pilot Lenaigwanai who was forced from her home by an abusive husband.
Lenaigwanai's "husband was abusive even before the drought that now afflicts arid northern Kenya".
It is unclear whether Lenaigwanai would have fled to the Umoja refuge had the weather been better, but the article suggests that the drought was not the reason for her husband's abuse.
Rommel Lopez, a spokesman for a local welfare agency in the Philippines, suggested inclement weather could be among the conditions compounding existing frustrations.
"When there is an accident, disaster or conflict, families can get into trouble. The situation in the evacuation centers contributes to this," said Lopez. "It makes them excited. It adds to their frustration. When someone is frustrated, they might reach a certain point and that might trigger [violence]."
Shilpi Singh, who helps women in India's poorest state, had no illusions about what this is about alongside cruel men and the cultural norms that help bind their victims: "It boils down to economic hardship. … Men are venting their frustration at beating up women who have grown up believing that leaving is not an option."
https://www.theblaze.com/news/washington-post-claims-climate-change-increases-domestic-violence-risks-for-women The Washington Post claims that climate change is increasing the risk of "domestic violence" for women