"The West is starting to mock us"
Russian TV presenter Vladimir Solovyov, nicknamed "Putin's voice" for his vocally pro-Kremlin views, has expressed frustration with Russia's military backlash in Ukraine, claiming "the whole West is starting to mock us."
Vladimir Putin is expected to officially annex four Ukrainian provinces to Russia on Friday.
The Russian military has suffered a series of setbacks in recent weeks, losing part of territory around Kharkiv, Ukraine's second-largest city, earlier this month.
There is unconfirmed reports that Russian troops in Lyman, Donetsk province, were encircled and cut off from supplies by Ukrainian troops.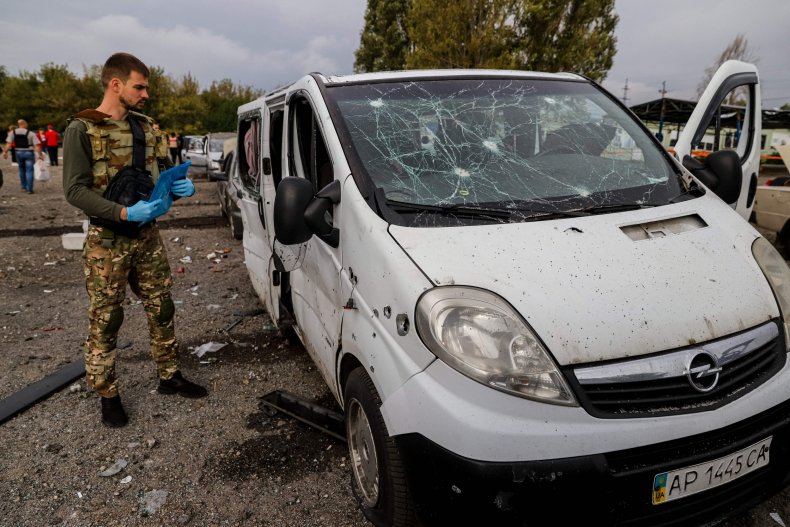 On Thursday evening, Solovyov complained about the state of war in his program "Russia-1". Evening with Vladimir Solovyov.
"It's worrying, really worrying. There was not a single post-Kharkiv operation that would ease this bitterness, nor were there any returned or added areas. The whole West is starting to mock us," he said.
"I have a big request of our army: Please start fighting by the regulations as you can as you have been taught. Let's start announcing newly liberated locations. What do you need for this? Three hundred thousand were mobilized."
Solovyov offered a veiled criticism of how Putin's partial military mobilization, announced earlier this month, is being carried out amid reports disproportionately targeting Russia's ethnic minorities.
Earlier this week, there were major protests against the draft in Dagestan, a predominantly Muslim region of southern Russia.
Solovyov said: "At the same time, let's not help our enemies while conducting partial mobilization. For example peoples of the Far North, vulnerable populations, small ethnic groups, we should take that into account, make it proportional to the amount of people mobilized."
He went on to express his general frustration with world politics, commenting: "Of course we don't want war. That wasn't our choice, that was a choice of the West. I'm just amazed at what's happening in the world." … I figure what's happening is just not right, what's happening isn't right, it's like the world has lost its way.
"There is no more right and wrong, neither lies nor truth. Everything is in a kind of gray area."
Russia held referendums on joining the Russian Federation between September 23 and 27 in the Ukrainian provinces of Luhansk, Donetsk, Kherson and Zaporizhia, all of which are partially occupied.
The referendums that Moscow claimed had found an overwhelming majority in favor of belonging to Russia have been branded a "sham" by US President Joe Biden.
Speak with news weekKatya Andrusz from the OSCE Office for Democratic Institutions and Human Rights said the referenda had no legal basis.
"Any elections or referendums on the territory of Ukraine can only be announced and conducted by the authorities of this country in accordance with national legislation and international standards, in order to have legal force," she said.
https://www.newsweek.com/russia-state-tv-vladimir-solovyov-ukraine-war-clip-1747835 "The West is starting to mock us"