The world needs to stop female genital mutilation
I was fortunate to recently serve on a UNICEF mission to Egypt. The people I met there were amazing. I have had the honor of hearing from and learning from wise, kind and hopeful Egyptians; her enthusiasm to get closer to the world community was palpable. They are among the many Egyptians who are working hard to modernize their economy, increase access to education and improve their infrastructure to develop their country, yet almost 90 percent of Egyptian women between the ages of 15 and 49 have been married subjected to this barbaric practice of female genital mutilation (FGM).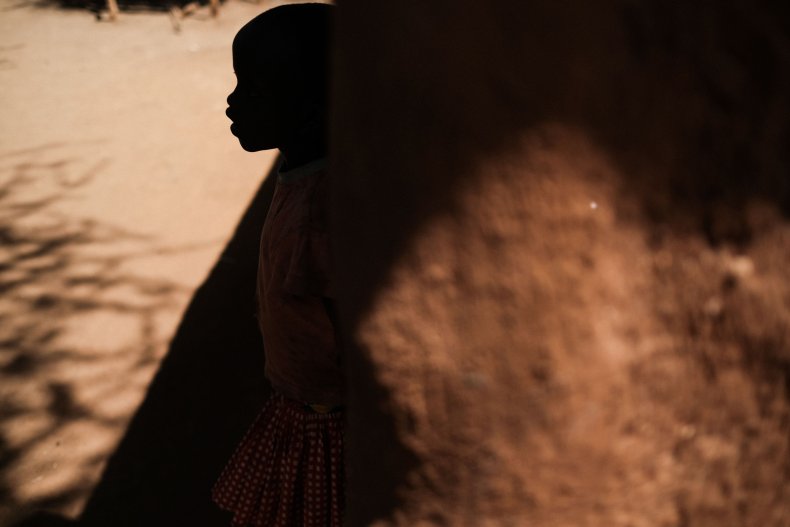 FGM is the ultimate expression of patriarchy: the disempowerment of one's body, and particularly one's sexual organs, in an act of violence directed solely against women and girls. Egypt is not the only country where this happens, although it is one of the countries where it is most prevalent, along with Ethiopia and Indonesia. In fact, in the nearly three dozen countries where this abuse of women occurs, it affects more than 200 million women and girls. In some countries, medical professionals break their oath of no harm to perform this mutilation. In others, it has gone underground, leading to increased medical risk and circumcision at a younger age — ie, under 15, the age at which most girls are exposed to FGM. And those medical risks are serious, including bleeding, infection, urinary retention and severe pain — not to mention the social risks, including an increased likelihood of poverty and dropping out of school. All this despite the fact that FGM is recognized worldwide as a violation of human rights.
The sheer number of women and girls at risk of FGM simply cannot be ignored. UNICEF estimates that 4 million girls are at risk in the 31 countries where FGM is practiced. It gets worse. It is estimated that by 2030 almost a third of all girls on earth will be born in countries where FGM is known. It puts 68 million girls at risk – and unless the international community and local activists unite to end FGM, even more women and girls will be exposed to the practice in the future than today. And it's a global problem, not just for African and Asian nations. There is evidence that FGM occurs in Europe, North America and Australia. We can't let it.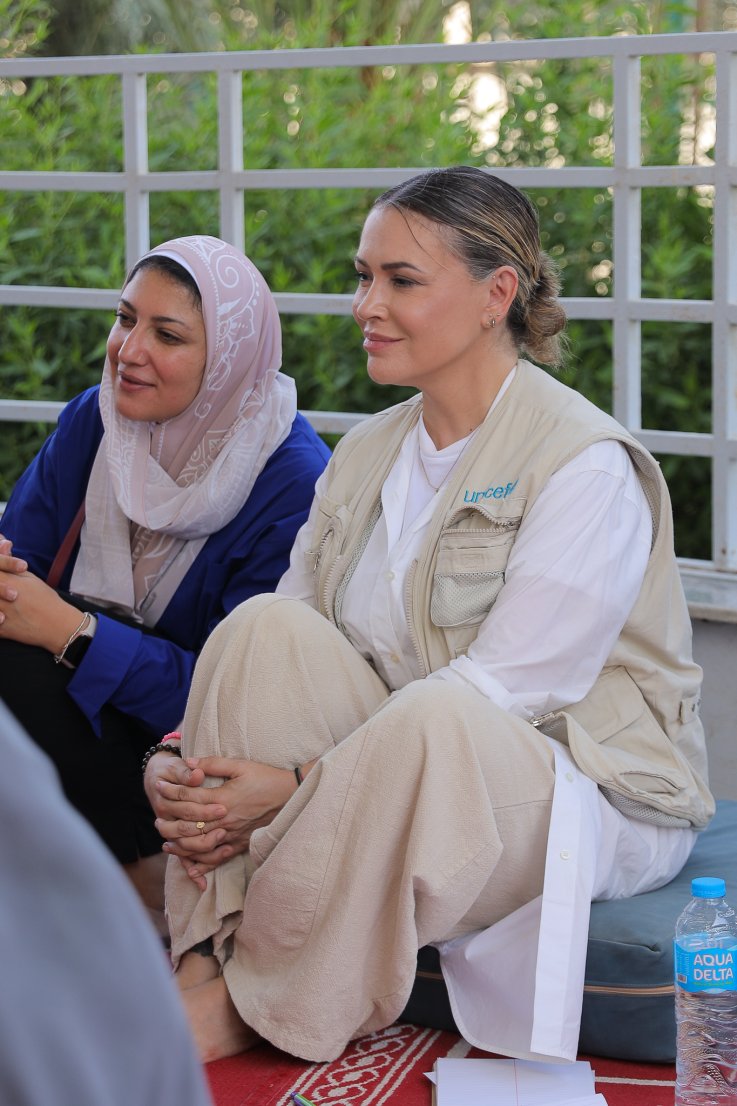 UNICEF Goodwill Ambassador Alyssa Milano recently traveled to Egypt with UNICEF, where she learned from young women about the challenges they face in relation to climate, violence, access to education and physical autonomy, including female genital mutilation. Alyssa sits next to UNICEF Egypt staffer Dina Heikel in a Dawwie circle.
Photo courtesy of BEE Media
Because FGM is a cultural, economic and political problem, cultural, economic and political responses are needed. UNICEF works hard to fight FGM on all fronts around the world, which is one of the many reasons I'm so proud to have been a UNICEF Goodwill Ambassador for the past 20 years. The organization has established community-led shelter systems in nearly 4,000 communities where women and girls are known to be at risk. UNICEF also supports the development of policies and laws focused on ending and outlawing FGM. It helps provide girls at risk of FGM and FGM survivors with access to appropriate care, while mobilizing communities to change the social norms that perpetuate the practice. She is also committed to ensuring that girls and women around the world have equal access to education and economic opportunities. It is an immeasurable task – and UNICEF cannot do it alone.
February 6 is declared the International Day of Zero Tolerance to Female Genital Mutilation worldwide. Today, and every day, we need the support of leaders and people around the world in the fight to ensure that women and girls are always in control of their own bodies, no matter where they live.
These women are important. Your autonomy matters. Your future matters. My life's work is dedicated to ensuring equality and freedom – true freedom – for women around the world. If you, like me, care about freedom, self-determination and equality for all of us, then I urge you to join me in calling on your leaders to support UNICEF's important work in this area. To learn more, please visit www.unicefusa.org/ActNowEgypt.
Alyssa Milano is an actress best known for her roles as Samantha Micelli on the sitcom Who is the boss? and on as Phoebe Halliwell Charmed. Most recently, Alyssa starred in the lead role brazen And Insatiable on Netflix. Alyssa is a New York Times Best-selling author with co-author Hope: middle school project, Hope: Animal Rescue Project, Hope: Project Class President, And Hope: Project Go Green. her latest book, Sorry not sorry, talks about her life, career and humanitarian work and has received critical acclaim. Alyssa also hosts a weekly podcast entitled Sorry not sorry. For 20 years, Alyssa has been a dedicated UNICEF National Ambassador, doing everything she can to help children around the world.
The views expressed in this article are the author's own.
https://www.newsweek.com/world-must-stop-female-genital-mutilation-opinion-1779301 The world needs to stop female genital mutilation