These 18 Republican senators voted for a massive omnibus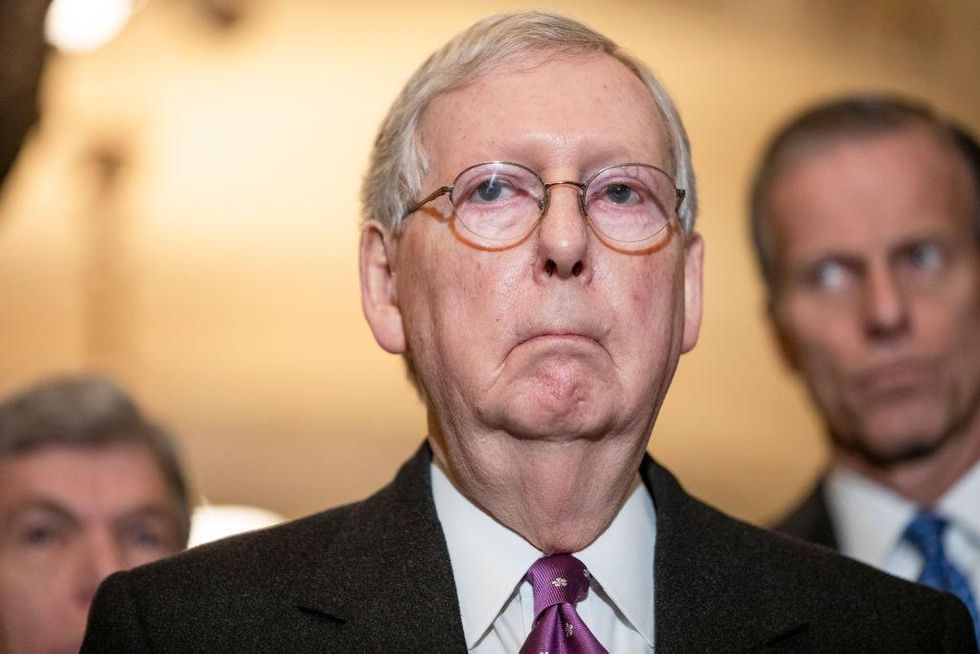 Eighteen Republican senators voted with Democrats Thursday to pass a massive spending package worth about $1.7 trillion.
That
list Republican senators who voted for the omnibus include:
Roy Blunt from Missouri
John Boozman of Arkansas
Shelley Moore Capito from West Virginia
Susan Collins from Maine
John Cornyn of Texas
Tom Cotton from Arkansas
Lindsey Graham from South Carolina
Jim Inhofe of Oklahoma
Mitch McConnell from Kentucky
Jerry Moran from Kansas
Lisa Murkowski from Alaska
Rob Portman of Ohio
Mitt Romney from Utah
Mike Rounds of South Dakota
Richard Shelby of Alabama
John Thune of South Dakota
Roger Wicker of Mississippi
Todd Young of Indiana
The mammoth measure, which spans thousands of pages, cleared the chamber by a vote of 68 to 29 and must clear the House before heading to President Biden's desk.
"There's absolutely no way anyone read this bill that we just voted on," said GOP Sen. Rick Scott of Florida said In a video posted to social media, he described the spending measure he voted against as an "inflationary bomb".
"Because of the disastrous policies of Joe Biden and congressional Democrats, inflation is out of control, the border is wide open and crime is on the rise," Texas GOP Senator Ted Cruz said in one
expression. "This $1.7 trillion spending boondoggle will continue to push inflation and prices higher. For the good of Texas and American families, I voted no."
"It is the culmination of the recklessness of Senate Republican leadership to strike a deal with House Democrats who were just voted out and give away the leverage that the new Republican majority in the House of Representatives could have used to push the Biden administration toward change to force a course towards policies that harm America," noted Cruz.
Romney, who voted in favor of the measure, said he would have liked it to be less costly.
"I wish the number were smaller, but I'm convinced that if we rejected that budget and kicked the can on the streets by next year, we'd end up spending even more," the Utah Republican said, according to a
press release. "The process for federal funding needs to change in the next Congress and allow individual budget bills to be voted on in regular order, rather than being lumped together into large collective bills that force us to vote for the bad to get the good . I remain committed to working with my colleagues to transform this process to ultimately contain our deficit and reduce our debt."
https://www.theblaze.com/news/18-republicans-vote-spending-package These 18 Republican senators voted for a massive omnibus