These Were Some of the Most Controversial Movies Ever Made
Summary
Hollywood movies have the power to spark controversy due to their subjective nature and diverse opinions.
Films like Fritz the Cat, Bonnie and Clyde, Fifty Shades of Grey, and A Clockwork Orange have caused controversy for their explicit content and portrayal of sensitive topics.
Controversial movies like Cuties, Cannibal Holocaust, The Last Temptation of Christ, and Unplanned have faced backlash and censorship due to their provocative subject matter and themes.
Hollywood's job is to entertain us through films and television, which have become the most popular forms of visual art. According to the definitive dictionary, the OED, art is "the expression or application of human creative skill and imagination, typically in a visual form such as painting or sculpture, producing works to be appreciated primarily for their beauty or emotional power." This sounds like a nice and concise definition but, like many things in life, art is subjective. Meaning that, while some people may value and see the beauty and uniqueness in something, others will not. Art is truly in the eye of the beholder, and the same can be said for Hollywood and cinema. This is the reason that film reviews are often inconsistent and diverse in opinions.
Indeed, some of these diverse opinions have even sparked controversy over certain films. That's because critics or groups of people have found fault with the nature of the film for one reason or another. One extreme example is the short Dutch film Submission, which led to the murder of director Theo Van Gogh by a terrorist organization. Throughout Hollywood's large span of creating cinematic masterpieces, many movies have fallen into the 'controversial' category. Though horror films and religiously-themed films often get the most controversy, there remains a plethora of infamous films that have stirred up a great deal of notoriety; these are the most controversial movies of the bunch.
Updated on September 5th, 2023, by Callum Jones: This article has been updated with additional content to keep the discussion fresh and relevant with even more information and new entries.
11
Fritz the Cat (1972)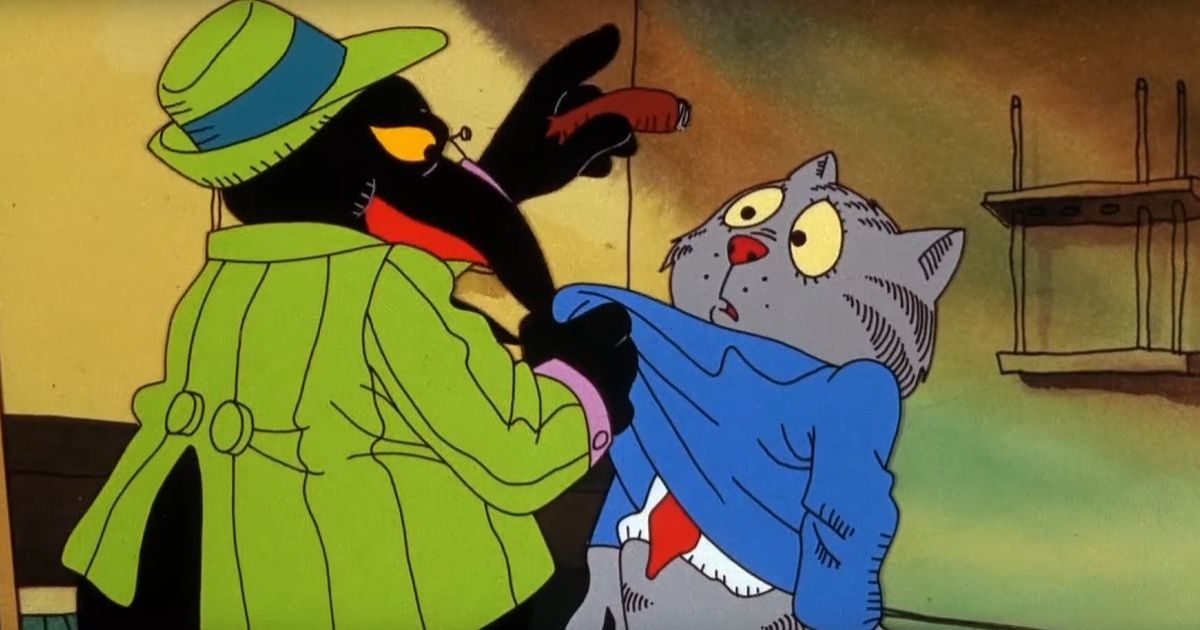 Fritz the Cat is not some family-friendly animated movie. Indeed, it's quite the opposite. Released in 1972, it took the world by storm due to its excessive use of profanity, racial slurs, graphic violence, sex, and drug use, and made history as the first American animated film to receive an X-rating. The film sparked outrage from the conservative members of the animation industry, who saw Fritz the Cat as a pornographic, raunchy animated film.
When in doubt, take notes from the film's tagline, which indicates how films use their controversy to sell tickets: "He's X-Rated and Animated! We're not rated X for nothin', baby!" In addition to Fritz the Cat in 1972, The Nine Lives of Fritz the Cat was released two years later as a sequel. While the first film received an X-rating, this sequel received an R-rating, again making history as the first American R-rated animated film.
10
Bonnie and Clyde (1967)
The sixties were a simpler time. Back then, including scenes of graphic violence and sex in a film was very much not the done thing. That's why biographical crime cape, Bonnie and Clyde, caused quite a stir when it was released way back in 1967. Telling the story of the real-life criminals of the same name (played by Faye Dunaway and Warren Beatty, respectively), the film sees the duo embark on a violent spree through the Central United States.
While audiences were perfectly happy to watch a pair of lawless delinquents robbing backs and stealing cars, they weren't so impressed with the level of graphic violence, which many saw as a glorification of murder. A scene at the end of the film that depicts two dead bodies was particularly controversial. Nowadays, with the introduction of age ratings and violence in movies being more commonplace, there's no way such a scene would be as contentious. But at the time, it caused quite the hoo-ha.
9
Fifty Shades of Grey (2015)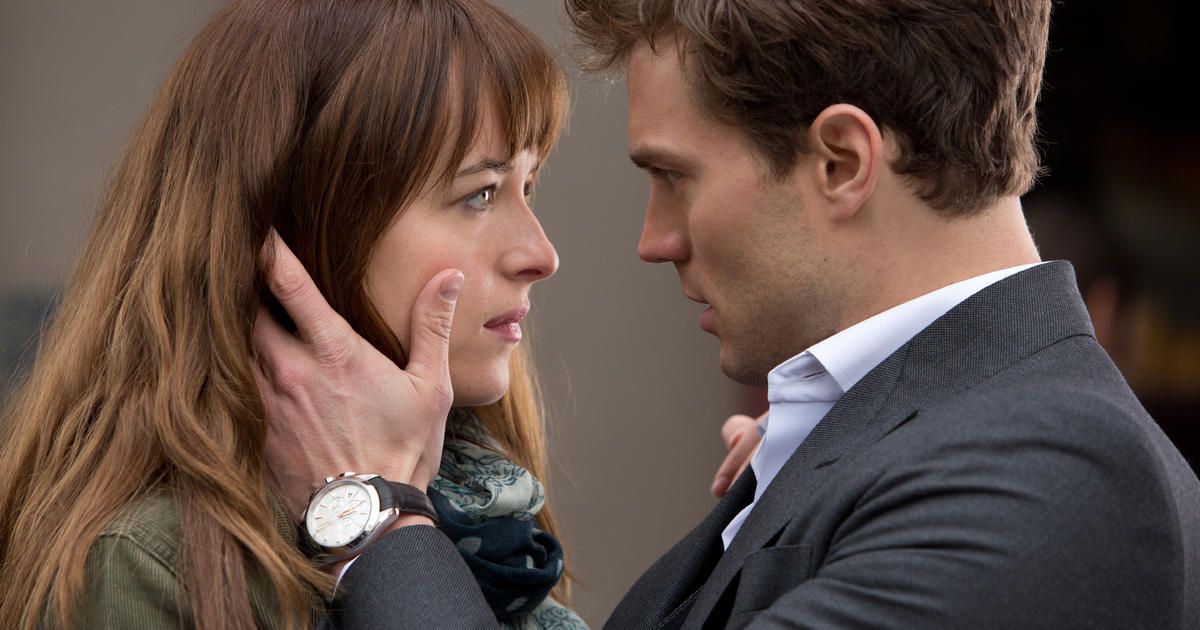 Many people will remember the conversations around the erotic romance trilogy, Fifty Shades of Grey. Based on the books by English author E. L. James, the story follows the steamy sexual relationship between college senior Anastasia Steele (Dakota Johnson) and rich and handsome businessman Christian Grey (Jamie Dornan). The film was heavily criticized and boycotted due to its portrayal of BDSM, a sexual practice involving "physical restraints, the granting and relinquishing of control, and the infliction of pain."
Christian Grey's character is seen by many as an abuser of women who fails to follow the traditional rules of BDSM. Instead, he forges his own set of expectations and a contract that he considers to be legally binding, offering Ana no safe word or chance to stop. Many people felt that Fifty Shades of Gray negatively impacted BDSM, portraying it as anti-woman and misogynistic.
8
A Clockwork Orange (1971)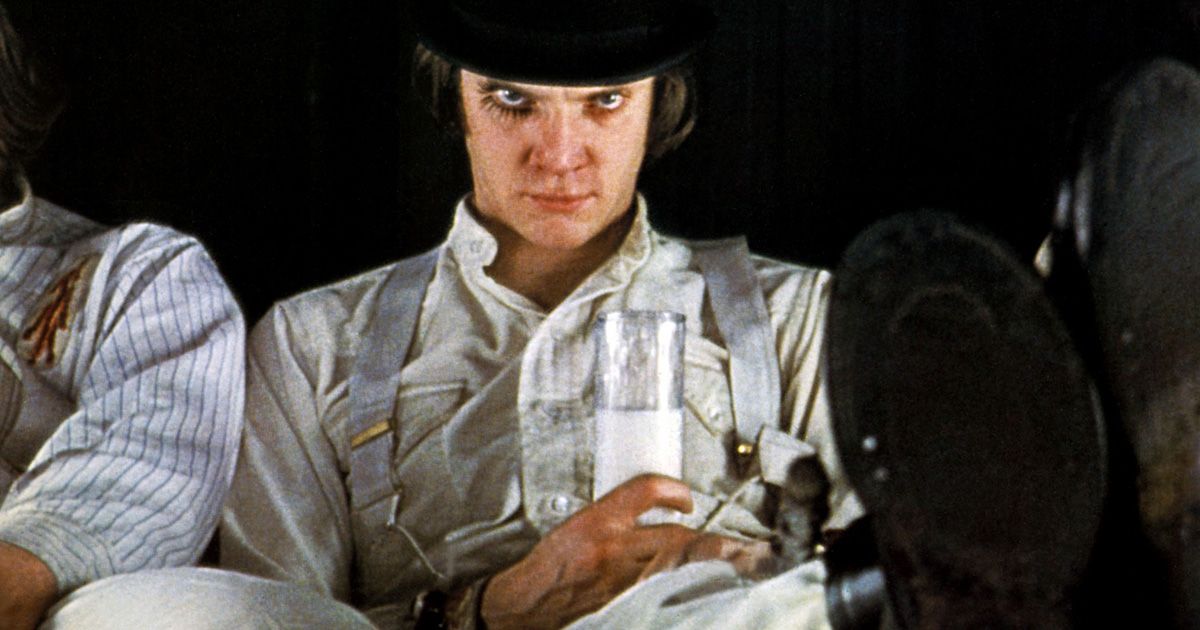 A Clockwork Orange is perhaps director Stanley Kubrick's most (in)famous film. In short, the movie explores whether it is more moral to force someone to be a good person or if society should just give them the free will to be evil (if that's their natural behavior). However, to pose this question, A Clockwork Orange depicts graphic scenes of rape, violence, and torture.
The scenes were so graphic that the film was first given an explicit X-rating due to strong sexual material in two scenes, about 30 seconds of screen time. After removing and replacing those scenes with less graphic material, the film was given an R-rating. Yet, A Clockwork Orange was still criticized as being too violent and graphic, even inspiring some copycat crimes of rapes and killings, which led to Kubrick pulling the movie from UK circulation.
7
Me Before You (2016)
On the surface, Me Before You is a romantic tearjerker; however, the film also explores the more complicated controversial topic of assisted suicide. The movie tells the story of Louisa (Emilia Clarke), who accepts a job as a caretaker for Will Traynor (Sam Claflin), who is tetraplegic after being hit by a motorcycle. Will has decided that he will complete assisted suicide in six months. So, like any kind and caring caretaker, Louisa decides to do everything in her power to convince Will to abandon his decision and live and enjoy life. Yet, despite falling in love with Louisa, Will goes through with assisted suicide and leaves his inheritance to Louisa. He writes her a final note and tells her to "live boldly."
In addition to raising questions on the morality of assisted suicide, Me Before You also sparked outrage from people with disabilities, who were annoyed at Hollywood's choice to cast Sam Claflin, a non-disabled actor, as Will. They also questioned the film's message and Will's choice to end his disabled life. "The message of this movie is that this person should die to be of service to her, then for him to live," actor Zack Weinstein told the Hollywood reporter, who is a quadriplegic after a spinal cord injury and lives a life similar to Will's. "Are you using [Will's disability] to be emotionally manipulative? That has its place, but it's very difficult to watch the facts of my life being used as the vehicle for that."
Related: Best True Crime Movies, Ranked
6
Monty Python's Life of Brian (1979)
Monty Python's Life of Brian is a perfect example of a film that caused upset, not because of its content, but because of what people who hadn't seen it perceived it to be about. Like the group's previous work, Life of Brian is a comedy, and in this case, it's a comedy that follows an ordinary man who is mistaken for being the son of god, Jesus Christ. Even before its release, the film caused umbrage among religious groups who accused it of blasphemy and for making fun of the gospels.
The film was banned by several town councils in the UK, and in the whole of Ireland for the following eight years. In a famous televised debate, Python members John Cleese and Michael Palin attempted to defend their work to the Bishop of Southwark, Mervyn Stockwood, who seemingly didn't realize that Brian and Jesus were not meant to be the same character. The film is still banned from being shown in several places around the UK and the US.
5
Crash (1996)
Director David Cronenberg is no stranger to tackling provocative subjects and themes. Undoubtedly, his most controversial work comes in the form of 1996's erotic thriller, Crash. The film, which is based on the 1973 novel of the same name by J.G. Ballard, follows a film producer called James (James Spader) who, after being involved in a car accident, discovers a sub-culture of people who become sexually stimulated by car crashes. James, therefore, uses this new-found discovery to rejuvenate his sex life with his wife.
Upon its release, the movie caused uproar for its depiction of graphic violence and its distasteful premise. In the UK, the British tabloid media organized an aggressive, though ultimately unsuccessful, campaign to get the film banned. Meanwhile, security guards were stationed outside various screenings across the US. Arguably, Crash's biggest critic was fellow filmmaker Francis Ford Coppola who, in his capacity as jury president at the 1996 Cannes Film Festival, refused to present Cronenberg with the Special Jury Prize. All in all, Crash has rubbed many people up the wrong way over the years.
4
Cuties (2020)
Cuties is perhaps Netflix's most controversial movie. This French film follows 11-year-old Amy, who lives with her overly religious family. She is intrigued by her neighbor Angelica's twerking which is unlike anything she knows with her daily Muslim customs. Amy wishes to join Angelica's dance group, the Cuties, yearning to break free from her strict upbringing. However, Amy soon finds herself struggling to find belonging with different cultures and friends.
Cuties was heavily criticized for sexualizing girls, as the stars of the film are very young. The controversy started when Netflix released a poster of the young cast wearing skimpy clothing and posing suggestively. This led to Netflix quickly releasing an apology on Twitter. The film itself was meant to draw light on the topic of hyper-sexualization in children, not glorify it as many viewers feel it did. Director Maïmouna Doucouré stands by her work, saying: "I of course had hoped that it would have prompted a debate on the hypersexualization of preadolescents. But never in my dreams had I imagined that my point of view would become so misinterpreted."
3
Cannibal Holocaust (1980)
1980's Cannibal Holocaust is an example of a film that set out to cause controversy. An example of exploitation cinema that was popular at the time, the film's makers deliberately filled it with scenes of graphic violence, death, and sex, to be as provocative as possible. Presented in a found footage style, the story follows a rescue mission to locate a film crew that went missing while making a documentary about cannibal tribes in the Amazon rainforest.
With scenes of sexual assault, gore, and genuine violence towards animals that weren't staged, Cannibal Holocaust succeeded in its mission to cause a stir. What director Ruggero Deodato probably hadn't predicted was his arrest on charges of obscenity and accusations of killing people to create a snuff film (A movie that shows the real-life killings of people). While the snuff film accusations were later proven to be false, and Deodato was dropped of all charges, Cannibal Holocaust was still banned in many countries, including the US, Australia, and New Zealand.
2
The Last Temptation of Christ (1988)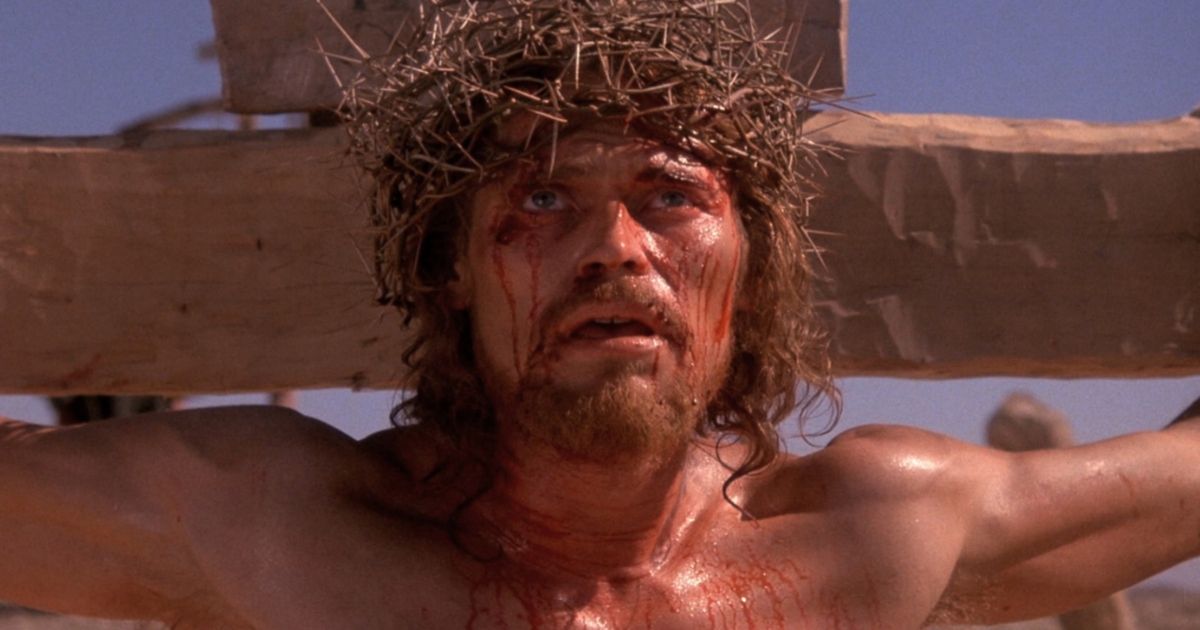 Religion is always a tricky subject for a filmmaker to approach. Just ask Martin Scorsese, who directed 1988's controversy-magnet, The Last Temptation of Christ. An adaptation of the novel of the same name by Nikos Kazantzakis (itself a contentious work), the film depicts the life of Jesus Christ (played by Willem Defoe) and imagines the many temptations he may have faced throughout his time on earth. Both the book and film make great use of artistic license to portray a very different version of Jesus's story from the one told in the gospels.
Perhaps the movie's most controversial element was the inclusion of a brief sex scene between Jesus himself and Mary Magdalene. This scene, and the film as a whole, led to widespread protests, boycotts, and death threats aimed at Scorsese. Furthermore, in response to the film, the Saint-Michel cinema in Paris was set on fire, leaving thirteen people injured. Even today, The Last Temptation of Christ is still banned or censored in many countries.
1
Unplanned (2019)
Unplanned is based on the story of former Planned Parenthood abortion clinic director Abby Johnson and her journey that led her to become a pro-life activist. Abby believed in a woman's right to choose and had two abortions herself. As one of the youngest people to ever earn the title of Planned Parenthood clinic director, she strived to help women make the best choices for their lives by offering support and counseling. However, after assisting with an ultrasound-guided suction abortion, everything she thought she knew changed and Abby quit her job to become a pro-life activist, speaking out against what she witnessed.
As abortion is one of America's hottest topics, the film sparked conversations from advocates on both sides of the issue and was extremely divisive (Canadian theaters refused to show it, and most TV networks refused to air ads for it). The pro-life community praised the film: "Unplanned is extremely well-made. It's a movie that anyone can watch and be caught up no matter what their point of view. It's structured so powerfully that, by the end, it brings a torrent of tears. It's a very hard movie to tell people that they should watch." Meanwhile, the mainstream media bashed it: "Unplanned isn't a good movie, but it is effective propaganda — or, at least, it is if you belong to the group it's targeting: those who believe that abortion in America, though a legal right, is a crime."