This is what Putin's arrest could look like
Putin has become a global outlaw amid his ongoing invasion of Ukraine as he faces charges by the International Criminal Court (ICC) of illegally deporting children from Ukraine to Russia.
The 123 member states of the International Criminal Court are legally obliged to arrest Putin should he enter their territory.
He could also be arrested as part of a coup orchestrated by Russian elites, or even arrested as a citizen by a member of the public.
So what might an arrest of the Russian leader look like – and what might the Kremlin's response look like?
A week has passed since Russian President Vladimir Putin was declared a global outlaw.
The International Criminal Court (ICC) issued an arrest warrant for him on March 17, charging him with war crimes in his full-scale invasion of Ukraine. Since then, some member states of the court have weighed whether to arrest Putin and hand him over to the court in The Hague.
It is unclear if Putin will ever be held fully accountable for overseeing the illegal deportation of Ukrainian children. However, should he enter the territory of the member states of the International Criminal Court, they are legally obliged to execute the arrest warrants against Putin and Russia's Presidential Child Rights Envoy, Maria Lvova-Belova.
That may not be the only risk Putin faces under the arrest warrant, however, as he also faces embarrassment, humiliation, or even death at the hands of enemies at home and abroad.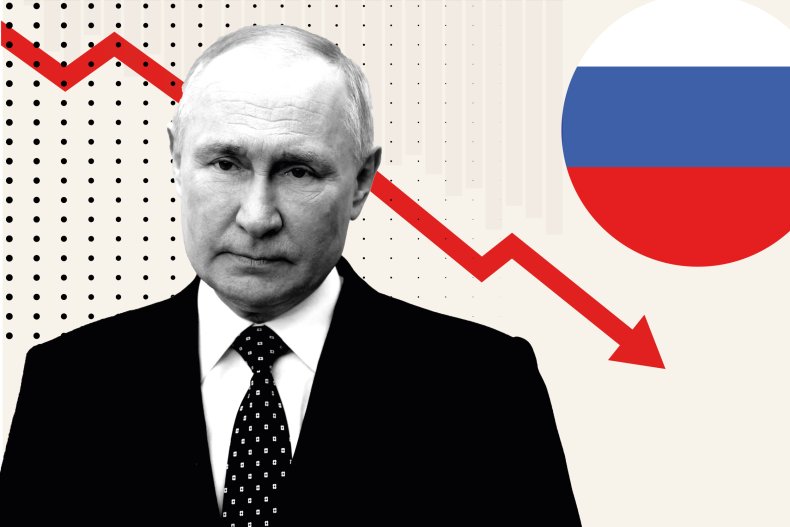 All ICC states – including every member of the European Union, most African states, all Latin and South American states except Cuba and Nicaragua, and even Tajikistan – are legally obliged to arrest Putin if he ever sets foot on their territory, the Center for European Policy Analysis (CEPA) has noted.
The International Criminal Court lacks its own police force to enforce its warrants and relies on its 123 member states to help arrest people through national law enforcement agencies – something that has not always been the case in the past. Former Sudanese leader Omar al-Bashir has two arrest warrants from the ICC in 2009 and 2010. Although he has since visited ICC member states, he remains at large.
While several NATO member states, including Germany and the US, have doubled their pledges to comply with the ICC's arrest warrant for Putin, Hungary, which is also a member of the 30-strong military alliance, has said it would not arrest the Russian president if he did enters country.
Gergely Gulyas, chief of staff to Hungarian Prime Minister Viktor Orban, said on March 23 that although his country signed and ratified the Rome Statute, the treaty that created the International Criminal Court, in 2001, there is no basis in Hungarian law for Putin to arrest.
The announcement comes after Russia's former President Dmitry Medvedev warned that any attempt to arrest Putin on the basis of an International Criminal Court warrant would amount to a declaration of war on Russia.
There is also growing debate over whether Putin could be arrested in August this year during an expected trip to a BRICS (Brazil, Russia, India, China and South Africa) summit in South Africa in August, which is also bound to issue the arrest warrant to enforce .
Putin's enemies within?
Vlad Mykhnenko, an expert on the post-communist transformation of Eastern Europe and the former Soviet Union at Oxford University, said news week he believes that Putin could be arrested and tried in The Hague should he be removed from power or if Russia's elites arrest him to oust him from power.
"Because the Kremlin is, first, paranoid about Putin's security and second, believes that the US runs the world, Putin will not set foot on the territory of an ICC member state to avoid embarrassment," Mykhnenko said, adding that Putin probably not risk going to Dushanbe in Tajikistan or South Africa.
And if Putin risks visiting ICC member states and "gets into trouble," it could be because the Siloviki (an elite group of Russian businessmen and leaders) are arresting him "to get rid of him," Mykhnenko said.
"A replacement could easily be conjured up who might even promise to 'avenge' the dear leader's loss, but only in appearance," he said.
So said Boris Bondarev, a former Russian diplomat who publicly resigned over last year's invasion of Ukraine news week last month that Putin could be replaced and that he might be forced to resign if he lost his war against Ukraine.
"Putin can be replaced. He's not a superhero. He doesn't have superpowers. He's just an ordinary dictator," Bondarev said.
Mykhnenko drew comparisons with Slobodan Milosevic, indicted in 1999 by the ICC's precursor, the International Criminal Tribunal for the former Yugoslavia.
"After losing power at home, the new Serbian leader – in order to restore relations with the West – handed Milosevic over to the tribunal in The Hague," Mykhnenko said.
"I think post-Putin leaders could use the same trick to restore ties with the West."
However, in this scenario, Putin may not even make it to The Hague.
"Given Putin's extensive connections across Europe and what he could potentially tell the judges about corruption and shady dealings between Moscow and major western capitals, there will be plenty of reasons to silence him before The Hague," Mykhnenko said.
Aside from the risk of Putin being extradited by the Russian elite, visiting other countries, even those friendly to the Russian regime and not, as in the case of Milosevic, seeking his arrest, could pose difficulties for him.
Former British Prime Minister Tony Blair has faced at least five incidents in which a member of the public has attempted to place him under "civil custody" for alleged war crimes during the 2003 invasion of Iraq.
The most recent documented case came in 2014 when Twiggy Garcia, a barman in Shoreditch, east London, put his hand on Blair's shoulder and told him he was arresting a citizen for starting an "unprovoked war on Iraq". .
Garcia asked him to accompany him to a police station. Blair declined and tried to argue his case before Garcia left. Blair, who claims the invasion of Iraq was justified, has never been charged with a crime by the ICC.
Similarly, in 2001, activist Peter Tatchell attempted to arrest a citizen of Zimbabwean President Robert Mugabe in Brussels, Belgium for alleged human rights abuses. He was attacked by Mugabe's bodyguards and beaten unconscious. Mugabe was never charged with a crime by the ICC and died in 2019.
Mykhnenko said the arrest warrant from the International Criminal Court made Putin "extremely vulnerable" and "humiliated" in Russia itself.
"That's why it has become very quiet on Kremlin television," he said. "They don't want ordinary Russians to hear Putin, arrest, warrant all in one sentence because it destroys his 'bad boy' charisma. [and] makes him look like a common criminal, a Third World despot."
What could the Russian answer be?
Threats from Medvedev, who is deputy chairman of Russia's Security Council and served as prime minister for eight years, about Putin's possible arrest have raised alarm. He said that if German authorities attempted to arrest the Russian president on the basis of an International Criminal Court warrant, it would be a declaration of war.
Germany is one of the 30 members of NATO, along with the US, so Medvedev's warning suggests that any arrest would bring the military alliance into war with Russia and trigger World War III.
When contacted by news weekthe ICC said: "The court does not comment on alleged political statements." news week also emailed the Russian Foreign Ministry for comment.
This was announced by Rabea Bönnighausen, spokeswoman for the Federal Ministry of Justice news week that "Germany like all contracting states of the ICC according to Article 86 of the Rome Statute and § 2 paragraph cooperation with the International Criminal Court)."
Olga Lautman, non-resident senior fellow at CEPA and senior investigative researcher at the Institute for European Integrity, noted that Medvedev and other Kremlin officials and propagandists have issued multiple threats against ICC member states should they comply with the arrest warrant against Putin, but these would likely prove unfounded.
"In the hypothetical event that Putin was arrested by a member of the ICC, I don't think Russia would do anything," she said news week, adding that this might depend on the member state and what influence Russia might have on it.
"When it comes to Germany or any NATO country, Russia would not do anything because they fully understand that they are not ready to face a direct confrontation with NATO."
Lautman said Russia could pressure signatories in Africa and other non-NATO countries to force them into non-compliance.
She added: "Personally, Putin is a coward and I don't think he would venture outside of Russia and risk arrest."
Lautman's comments were corroborated by Oleksandr Moskalenko, Democracy Fellow at CEPA news week that Medvedev's "hysteria" "has no legal basis".
"It's like threatening a police officer who is ordered by the court to come and take a person to the court hearing. In this case, the action of a state is not personal – it received the order, it has an obligation to cooperate, and it cooperates," Moskalenko said.
He explained that if Russia does not agree to the arrest warrant, it will have to turn to the International Criminal Court, although there is no legal mechanism to overturn the order.
"Such a mechanism exists, if an arrest warrant has been issued by another state, then the case can be brought before the International Court of Justice of the United Nations (Congo v. Belgium case). But the ICJ only hears cases when the parties are states, which the ICC is definitely not," he said.
Moskalenko said Putin's arrest will "most likely not" lead to a major war, "although the issue is not legal but political".
"Many wars were started without any reason. In my opinion, if the Russian President is arrested in the Netherlands, he will not be able to physically participate in routine procedures related to the declaration of war. In addition, any action against a NATO country means a joint NATO response."
He added: "As we have all seen, Russia is not even capable of dealing with Ukraine, let alone NATO."
https://www.newsweek.com/what-putins-arrest-could-look-like-icc-warrant-1790144 This is what Putin's arrest could look like