THIS Olympian claimed ESPN contracts were 'new slave chains'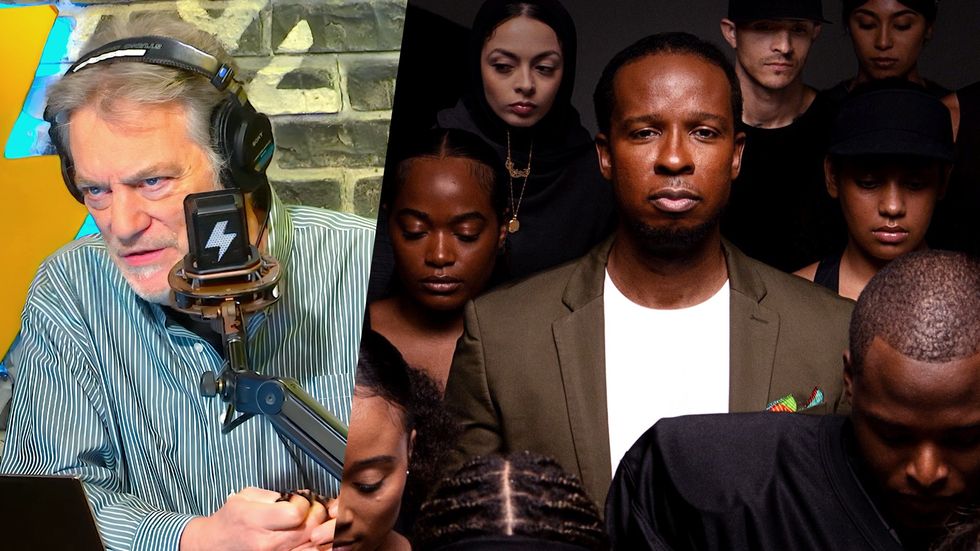 If you thought Ibram X. Kendi was ready to fade into obscurity, you were wrong.
The author of the infamous book "How to Be an Antiracist" is the host of a new ESPN+ series called "Skin in the Game."
The show aims to combat racism in the sports world.
In a clip from the new show, Olympian Gwendolyn Berry is seen telling Kendi that athletes are "literally the new slaves" because they have to sign a contract.
Berry, an Olympic hammer thrower, famously turned away from the American flag while the "Star-Spangled Banner" played.
"We need this. Our families, our friends depend on this contract to eat," she adds.
Pat Gray scoffs and remarks, "You don't have to sign it. Nobody puts a gun to your head to get you to sign the contract."
"You could work at 7-Eleven and probably not have to sign a contract. Well, 7-Eleven may not pay you the slave wages that, for example, the NFL will pay, you know. They'll probably get a non-slave wage, I don't know, $15 an hour or something, as opposed to $35 million a year," he adds.
Of course, as Keith Malinak notes, athletes sign a contract because they are on a team with a predetermined schedule that includes games in which they must participate in order for the team to be successful.
"It never ceases to amaze me the lengths to which ESPN goes to push its propaganda and its agenda," Gray said, adding that while African Americans make up 14% of the American population, they make up about 75% of NFL players.
"You don't see white people saying, 'Hey, why aren't there white people out there on the basketball court?' We all know why. Because it's based on performance, yes, it's based on your talent," Gray adds.
Want more from Pat Gray?
To enjoy more of Pat's biting analysis and trademark wit as he restores common sense to a senseless world, Subscribe to BlazeTV – the largest cross-platform network of voices who love America, defend the Constitution, and live the American dream.