"Time for a younger generation"
Former South Carolina Gov. Nikki Haley took to Twitter on Sunday to wish President Joe Biden a happy 80th birthday, but ended her tweet by saying "it's time for a younger generation to take the lead." ".
Speaking at the annual Republican Jewish Coalition (RJC) leadership meeting on Saturday, Haley said: "We have to look in the mirror. The Republican Party has lost the popular vote in the last seven out of eight presidential elections. That means something. We are behind the times. And we have to be honest with ourselves. Joe Biden turns 80 tomorrow. Happy birthday, Mr. President, but it is time for a younger generation to take the lead."
The Republican also said that following this year's midterm elections, she feels more determined than ever to fight to "bring strength back to our country."
For the past few weeks, Haley has been a very vocal critic of the President and took advantage of Rising fuel pricesthe United States' relationship with China and the southern border as concrete topics of conversation.
Last Tuesday, following Biden's meeting with Chinese President Xi Jinping at the G20 summit in Bali, Indonesia, Haley said on Twitter: "It's ridiculous that Biden thinks he can strike a deal with the world's biggest polluter of climate change. We must focus on holding communist China accountable for COVID, fentanyl, the aggression against Taiwan and the Uyghur genocide. What a missed opportunity."
Engaged in a high-level competition for global leadership, the two countries are at odds on countless issues. These include bilateral trade, conflicting positions on the war in Ukraine, and Beijing's opposition to Washington's support for Taiwan's defense preparations amid mounting Chinese pressure on the self-governing island, which Beijing claims is part of China.
When it comes to age, former White House press secretary Jen Psaki, who worked for the Biden administration, noted the age of 2024 presidential nominee Donald Trump on Twitter and said, "Just throw it out. For anyone arguing why POTUS shouldn't run again because of his age…you know Donald Trump is 76, right?
Trump announced his 2024 presidential campaign last Tuesday, but not all Republicans are on it. Trump had been teasing a run in 2024 since leaving office last year, dropping hints that he would likely seek the GOP nomination and set a successful publicity record that year.
Biden is the first President in the White House to live to be 80 and the oldest President in office. Trump is now the second-oldest elected president, taking office at age 70.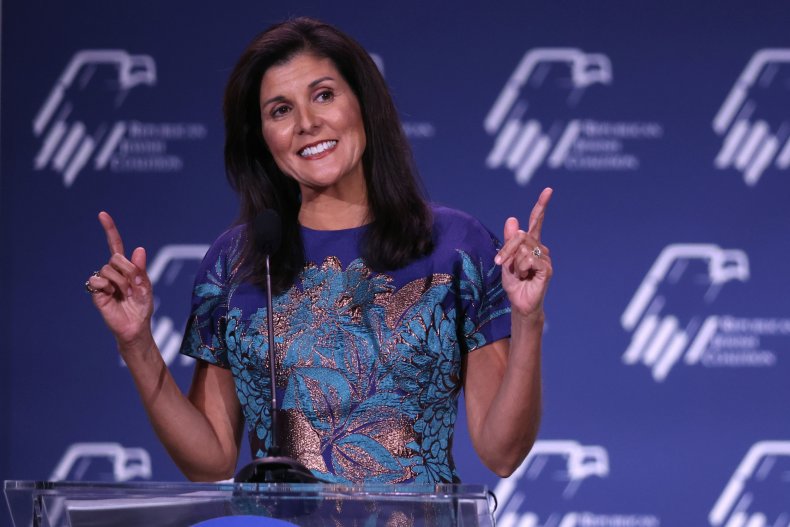 Political scientist and Dillard University professor Robert Collins said news week on Sunday: "I think the problem is that anyone using age against Biden or Trump would understand that age is being used against both. It sounds silly. If your position is someone too old to run, neither should run and it's time to move on to new leadership."
Collins continued on Haley's comments: "I think she's trying to paint her way to walk, I think you'll see [Florida Governor] Ron DeSantis means a run. I think we're going to be more likely to see generational squabbles over the next few months than to have people in their late 70s in the White House."
https://www.newsweek.com/nikki-haley-wishes-biden-happy-birthday-time-younger-generation-1760929 "Time for a younger generation"