Tlaib accuses the NYT of spreading "transphobic hatred."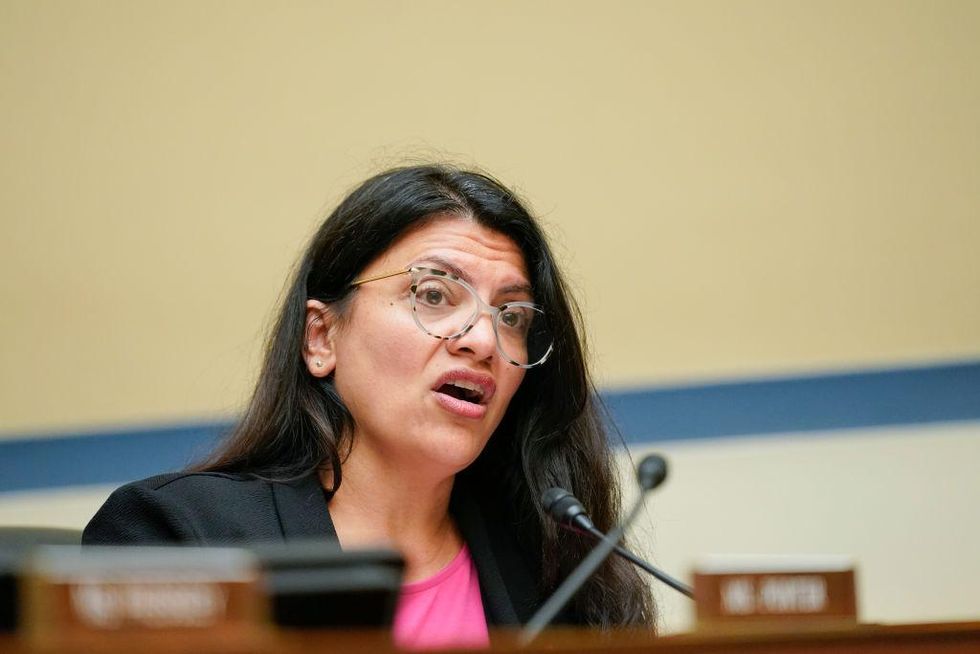 Democratic Representative Rashida Tlaib from Michigan accuses the New York Times of spreading "transphobic hatred".
"The @nytimes have created a platform for transphobic hatred and propaganda, with dire consequences," Tlaib explained in a tweet. "During escalating attacks on trans people and trans rights nationwide, The New York Times reports on writers debating whether trans people should even exist and scapegoating this already marginalized community," she explained in another tweet.
The legislature linked to a site inviting people to "Sign now to tell the New York Times to stop providing a dangerous platform for transphobic hatred and instead amplify the voices of trans people."
"By featuring non-trans writers scapegoating trans people and debating whether trans people even have a right to exist, The New York Times normalizes hate and further targets vulnerable communities. Because their platform is so powerful – not only widely read, but also seen largely legitimate – it's incredibly dangerous," explains part of the message on the website.
"To trans and non-binary people: I am with you. I will continue to fight for your right to exist, to be safe and thrive as your full authentic self. Our security and liberation are intertwined," Tlaib said tweeted. "The struggles for trans rights and reproductive justice are interconnected. Our right to bodily autonomy—our ability to make decisions about our own bodies—is under threat. This affects us ALL. We must show solidarity to defeat the growing fascism movement to control us," she said added.
Tlaib, who took office in 2019 and won re-election in 2020, is a far-left member of the country's legislature — one of many Democratic lawmakers originally co-supporting a Trans Bill of Rights resolution.
Radical left gender ideology remains a subject of fierce cultural debate in the US, but while the left seeks to push dogma, many Americans have remained steadfast in opposing the escapist ideology.
https://www.theblaze.com/news/rashida-tlaib-new-york-times Tlaib accuses the NYT of spreading "transphobic hatred."