TOOF is building 100 units for the homeless in Austin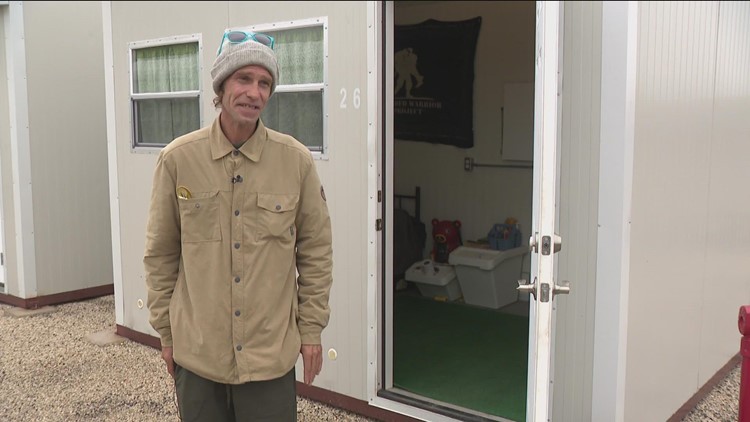 100 trailers will be built at the former TxDOT plant in South Austin.
Austin, Texas – The Foundation of Others (TOOF), a nonprofit organization, takes people off the streets of Austin to a place they can call home.
They are deploying 100 trailer-like units in the Esperanza community at a former Texas Department of Transportation (TxDOT) depot in South Austin.
"When we did our needs analysis and asked people what they want, how they want to develop this website and find out what they need to transform their lives, we heard over and over again that we want our own space," said he Max Moscue, community manager for TOOF.
Moscow told KVUE that some of the units have been completed and others are still under construction.
One resident, Angelo Diaz, lives in the municipality of Esperanza.
"Finally got a bed. I haven't had a bed in almost 32 years," Diaz said. "This is about twice the size, almost three times the size of the tent I was in. I have four real walls now, I have a door that I can lock."
Diaz was living in the Austin woods when times were tough.
"When they took me to one of those places, it was the first time I had to lock a door in decades. The relief I get from this is that I can finally slow my mind and actually focus on what needs to happen in life to get me moving," Diaz said.
All 100 units should be ready by the end of winter. The organization also provides resources for people to try to find work and a free health clinic.
Moscue said the goal is for a person to stay between four and six months.
"This is a place where people can come, get some stability, get some traction, run through our programming, and then move from here to stable off-site accommodation," Moscue said.
Since Diaz moved into the dorm, he's had big goals for the future, like getting a decent job, getting an apartment, and paying for it in advance.
The organization receives support from the city of Austin and the state. They're trying to raise enough money to build another 100 units, with construction slated to begin in the spring.
In addition to providing housing, TOOF also offers several programs for the homeless. The nonprofit organization provides job opportunities and hygiene facilities, as well as a community center for postal and internet access.
Boomtown is KVUE's series covering the explosive growth in central Texas. For more Boomtown stories, see KVUE.com/Boomtown.
https://www.kvue.com/article/news/local/homeless/toof-building-units-for-homeless-in-austin/269-46f742f7-6cba-47f1-a533-f9bd25780ad3 TOOF is building 100 units for the homeless in Austin