Top Florida doctor warns young men of 'high risk of death' from COVID vaccines
Florida's Surgeon General Joseph A. Ladapo on Friday warned about young men receiving COVID-19 vaccines, citing an analysis by the state Health Department that they pose a "high risk of death."
"Today we published an analysis on COVID-19 mRNA vaccines that the public needs to know. This analysis showed an increased risk of cardiac death in men aged 18 to 39 years. FL will not hide the truth," Ladapo tweeted.
The state's health department released a statement on Friday, saying it had conducted an analysis using a self-controlled case-series technique to assess the vaccine's safety.
The department said the analysis showed there was an 84 percent increase in the "relative incidence of heart-related deaths in males aged 18 to 39 within 28 days" of vaccination containing messenger RNA (mRNA). , which is used in PfizerBioNTech and the Moderna vaccines.
The analysis clarified that COVID-19 vaccination was associated with a "slightly increased risk of cardiac mortality" 28 days after receiving the vaccine.
The primary analysis was conducted on Floridians age 18 and older "who died within 25 weeks of COVID-19 vaccination" since the vaccines were first rolled out in December 2020.
However, the analysis excluded people who had a confirmed COVID-19 infection, received a booster shot, or had their last COVID-19 shot after December 8, 2021. The study ended on June 1st.
"Individuals with pre-existing heart conditions, such as myocarditis and pericarditis, should take extra caution when considering vaccination and speak to their doctor," the state health department said in the statement.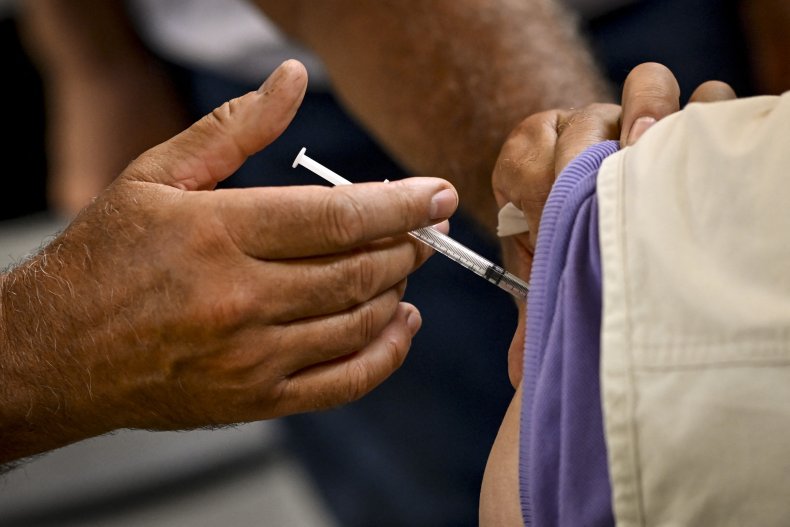 "Based on the data currently available, patients should be informed of the potential cardiac complications that may arise after receiving an mRNA COVID-19 vaccine. With high levels of global immunity to COVID-19, the benefits of vaccination are likely to be abnormally outweighed by the high risk of cardiac death in men in this age group," she added as new guidelines.
The analysis also found that men over the age of 60 had a 10 percent increased risk of cardiac death within 28 days of receiving vaccines containing mRNA. It also showed that vaccines without mRNA did not show these increased risks in any population group.
In April, the Centers for Disease Control and Prevention (CDC) released a report stating that cardiac complications, specifically myocarditis and pericarditis, were associated with COVID-19 infection and mRNA COVID-19 vaccination.
The agency said cases of myocarditis or pericarditis following unspecified doses of mRNA-Pfizer and Moderna-COVID vaccines were "calculated" to compare the risk of cardiac outcomes following COVID infections versus post-vaccines.
"The incidence of cardiac sequelae after mRNA-COVID-19 vaccination was highest in males aged 12 to 17 after the second dose; however, within this demographic group, the risk of cardiac outcomes was 1.8 to 5.6 times greater after SARS-CoV-2 infection than after the second dose of vaccine," the CDC said in the report.
As of Friday, over 110 million people in the United States have received the first COVID vaccine booster dose, according to the CDC's data tracker.
news week reached out to the Florida Department of Health, the Immunization Action Coalition, the Galveston National Laboratory, and vaccine experts Ruth Karron and Joshua M. Sharfstein of the Johns Hopkins Bloomberg School of Public Health.
https://www.newsweek.com/top-florida-doctor-warns-young-men-covid-vaccines-pose-high-risk-death-1750150 Top Florida doctor warns young men of 'high risk of death' from COVID vaccines