Toyota president pauses at idea of ​​going all-in EV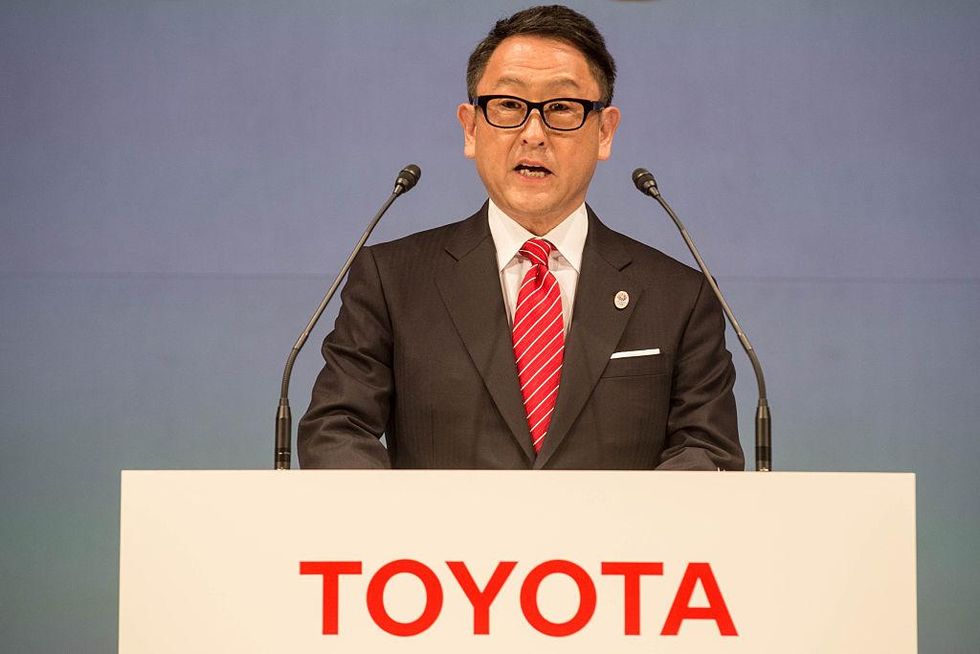 While electric vehicles seem to be all the rage in the auto industry, Toyota Motor Corporation President Akio Toyoda is squabbling at the idea of ​​an all-in approach.
"People who work in the auto industry largely form a silent majority," Toyoda told reporters during a trip to Thailand Wall Street Journal. "This silent majority is wondering if electric vehicles really are okay as the only option. But they think that's the trend, so they can't speak out."
"Because the right answer is still unclear, we shouldn't limit ourselves to just one option," he said, according to the outlet — for the past several years he's tried to get that idea across to stakeholders in the auto space, including government officials, but he pointed out that in some places his efforts had been tiring.
"Are you interested in electric vehicles? Yes. Is it more than 10 to 15% of our customer base? Absolutely not," said Ryan Gremore, an Illinois-based retailer who owns a number of brand franchises, according to the outlet.
According to the Journal, Toyoda said other options, such as hydrogen-powered vehicles, are becoming increasingly well received by government leaders, media figures and people in the vehicle industry.
The left has fanatically pushed electric vehicles while spreading climate change alarmism.
However, electric vehicles remain impractical in many cases – for example, they take a long time to charge, which can be a disadvantage when charging in the middle of a long journey. They are also less affordable to buy than traditional gas powered vehicles.
https://www.theblaze.com/news/toyoda-silent-majority-electric-vehicles Toyota president pauses at idea of ​​going all-in EV