Train crashes into track workers in Italian train station, killing 5 people
ROME (AP) – A high-speed derailed train crashed into a group of workers carrying out night-time track maintenance work in northern Italy on Thursday, killing five of them, authorities said.
The accident happened just after midnight at a train station in Brandizzo, a town in the Piedmont region of Italy. Piedmont governor Alberto Cirio announced the death toll and said the cause of the accident was under investigation.
Brandizzo mayor Paolo Bodoni said there was evidence the train crew was unaware that there were workers on the tracks, reported La Stampa, a newspaper in the Piedmont capital of Turin.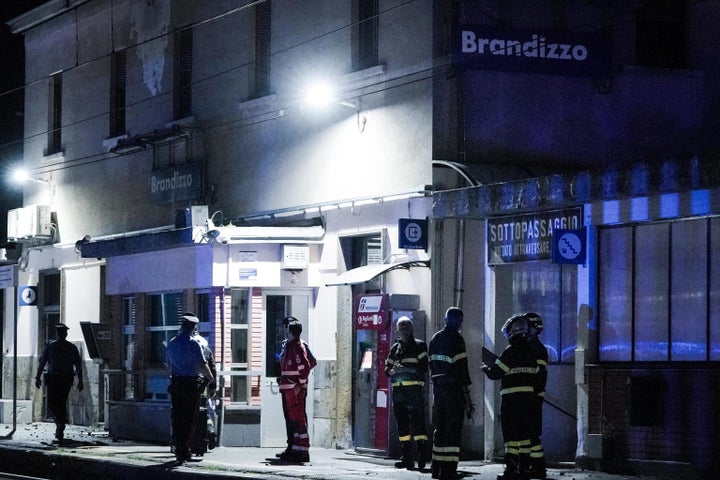 State broadcaster first said authorities estimated the train was moving at a speed of about 160 kilometers per hour (100 miles per hour). But a preliminary railway police investigation later lowered the estimated speed to about 100 kilometers per hour (about 62 miles per hour), the Corriere della Sera newspaper said.
The train consisted of a railcar and 11 empty passenger cars it was transporting, Corriere della Sera said.
"There was certainly human error," said Minister of Transport and Infrastructure Matteo Salvini.
"The first information that reached me relates to a lack of communication between the (work) team and those who should have signaled the passage of the train, but we have to see what really happened," Bodoni was quoted as saying.
Two workers who escaped a blow were being treated for shock at a hospital, La Stampa said.
Various unions representing train maintenance workers vowed to stage a strike to protest the accident and commemorate the victims, Italian media reported.