Trans Army First Officer, Physician, Wife Charged With Attempt To Give Russia Compromising Medical Information About US Military Member, Spouse: Report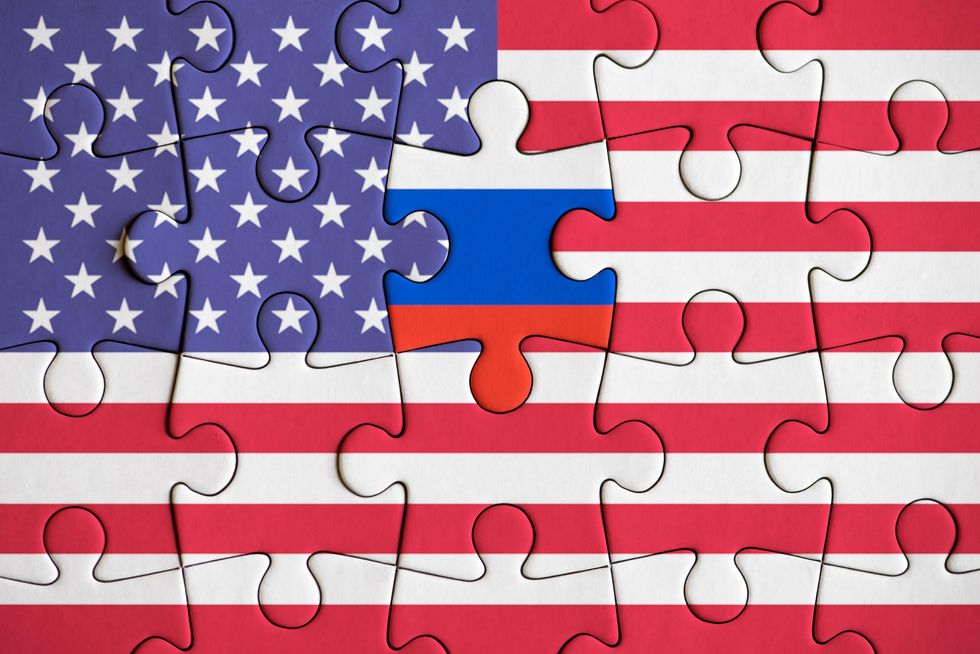 The US Army's first transgender officer and his wife have both been charged with allegedly attempting to communicate with Russian officials in hopes of framing them over some military personnel and their spouses.
Over the summer, Major Jamie Lee Henry, 39, and his wife, Dr. Anna Gabrielian, 36, reportedly got in touch with someone they believed worked at the Russian embassy but was actually an undercover FBI agent. Henry, an internist, is a board-certified physician at Fort Bragg, North Carolina, one of the largest military installations in the world. Gabrielian, an anesthesiology and critical care instructor at Johns Hopkins University, allegedly expressed to the FBI agent the hope that they could use her husband's security clearance to obtain the private medical records of some strategic military personnel and/or their spouses and relatives, which originated from Russian officials could then "exploit".
According to the indictment, which was opened on Thursday, Gabrielian said she was motivated to help Russia because of her Russian patriotism and she profile at Johns Hopkins indicates that Gabrielian is fluent in Russian. However, it is unclear if she is a Russian citizen or otherwise connected to the country.
Although Henry is not said to be motivated by Russian patriotism, the indictment suggests that the army officer expressed some sympathy for Russian interests.
"My position is, until the United States actually declares war on Russia," Henry reportedly told the agent, "I can help as much as I want."
Henry also informed the agent that Henry tried to enlist in the Russian Army to fight against Ukraine but was turned down due to lack of combat experience.
"My view of what's going on in Ukraine now is that the United States is using Ukrainians as proxies for its own hatred of Russia," Henry reportedly said.
Gabrielian also allegedly called Henry a "coward" when the army officer raised concerns about violating HIPPA regulations while serving for Russia.
During a meeting with the agent at a hotel last month, Gabrielian reportedly gave the agent private medical information belonging to the spouse of a service member in the Office of Naval Intelligence, as well as information from a relative of an Air Force veteran. According to the file, Henry also gave the agent the medical records of five patients from Fort Bragg. It is unclear whether Henry personally treated these patients.
During that meeting, the couple also reportedly tried to come up with a contingency plan if they were ever arrested.
Gabrielian reportedly asked the Russian embassy to help her children "find a nice flight to Turkey to go on holiday" so that they could not be used as "hostages" against her if she was ever arrested.
Both Henry and Gabrielian have been charged with conspiracy and wrongful disclosure of individually identifiable health information. If convicted, they each face up to 15 years in prison.
The couple married in 2015, the same year Henry came out as transgender. At that time Henry gave an interview Brightest young things. "My passion is the health of service members," Henry said in the interview. "…Most of supporting the health of service workers is listening to them. Trauma needs to be treated on a person's timeline and in a way unique to that person."
Brightest Young Things has since changed its name to Exactly. It claims to be an "award-winning design, strategy and events agency for brands looking to stay relevant to today's wonderfully diverse audience."
https://www.theblaze.com/news/first-trans-army-officer-doctor-wife-indicted-for-attempting-to-give-russia-compromising-medical-information-about-members-of-us-military-spouses-report Trans Army First Officer, Physician, Wife Charged With Attempt To Give Russia Compromising Medical Information About US Military Member, Spouse: Report