'Trans Rights' panel melts down on 'What is a woman?' Question – Reporter booted from venue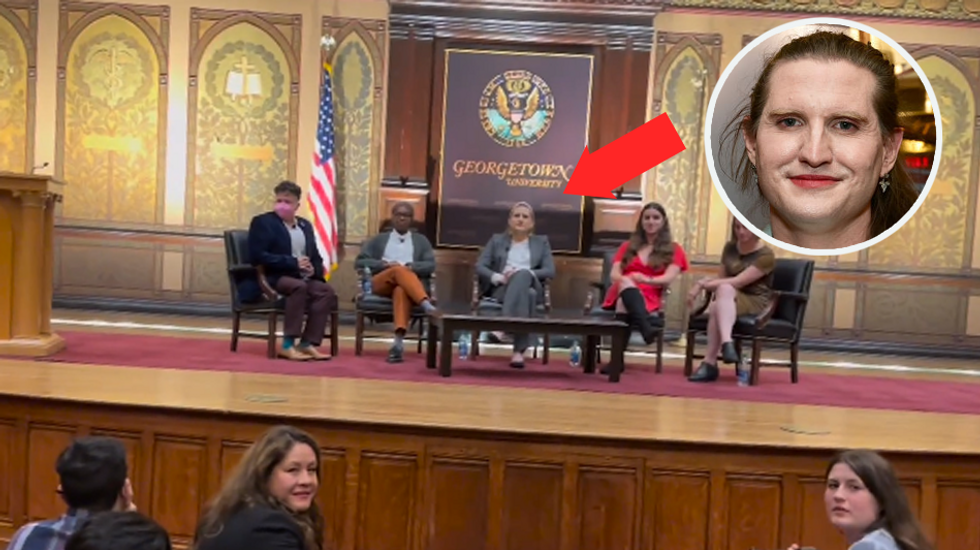 Reporter Elaad Eliahu was escorted out of a transgender rights event after asking the panel, "What is a woman?", causing a stir among the crowd at Georgetown University.
The event entitled "Trans rights in America," occurred on September 26, 2023 at the University of Washington DC and was organized against a speech by commentator Michael Knowles of the Daily Wire.
The event's panel included transgender Montana state Rep. Zooey Zephyr, journalist Erin Reed, Oklahoma state Rep. Mauree Turner and transgender activist Charlotte Clymer, TimCast reported.
It was Clymer who was first to respond after reporter Eliahu took the microphone during the question-and-answer portion of the event.
Seeking consensus on the terms, the reporter asked, "So what is a woman?" And if it's just self-identification, is there any limiting principle for it?"
As shock and awe washed over the audience, Clymer said he would answer the question but then immediately turned to the reporter.
"I'm a journalist, so I came to ask you," Eliahu replied.
"Well, I want to ask you: What is a woman?" said Clymer.
"Well I think it comes down to genetics, I think it comes down to the concept of two X chromosomes," he replied.
As Clymer began to respond, a woman in the audience stated, "I don't think this is the venue."
"I think the speaker is responding well," the reporter said to the woman.
"I'll give a quick answer," Clymer said. "There are women with cis-gender and XY chromosomes, there are men with cis-gender and XX chromosomes. We cannot determine chromosomally what a woman is. Biologically it is very difficult to define. "We see this again and again," the activist boldly claimed.
Clymer then tried to claim that Eliahu didn't actually answer his question: "What really upsets me about this question is that people never seem to be able to give a clear answer themselves."
"I just did that," Eliahu said.
"Eh, you didn't," Clymer replied. "Because you just gave an answer that was literally just defined chromosomally, I say."
"Okay, so what is your definition of a woman?" Eliahu replied.
"It sounds like you just got one, dude," remarked another combative woman in the audience.
"Do you have a definition?" Eliahu asked again.
"I don't," Clymer concluded.
Eliahu was then escorted out of the auditorium by an unnamed organizer.
"There was almost no physical violence because I was compliant when I left," the reporter later said.
Bystanders did not approach him as he left.
Do you like Blaze News? Bypass the censorship, sign up for our newsletter and get stories like this delivered straight to your inbox. Login here!