Transgender child molester gets light sentence thanks to far-left politics, now charged with first-degree murder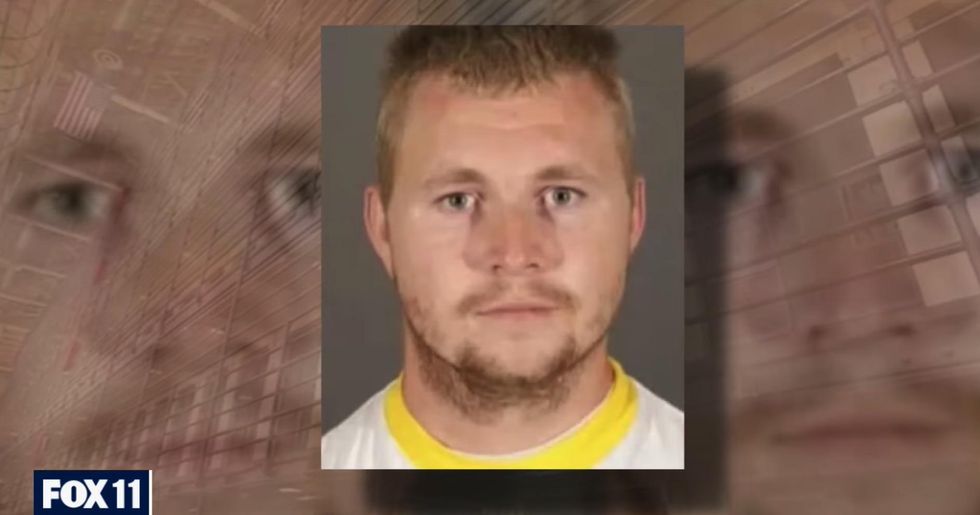 Hannah Tubbs, the notorious transgender criminal who was convicted of sexually assaulting a teenage girl, is now facing charges of first-degree murder.
Who is Tubbs?
Tubbs, a natural male, made national headlines in January after he was sentenced to just two years in a juvenile detention center in 2014 for molesting a 10-year-old girl. Tubbs is 26 years old.
Tubbs, who identified himself as James when the attack took place, received the light sentence thanks to the controversial policies of far-left Los Angeles District Attorney George Gascón. Back then, Gascón had a policy that barred juvenile delinquents from being prosecuted as adults, no matter how heinous the crime.
This policy meant Tubbs was prosecuted as a juvenile, even though the sexual assault happened just two weeks before his 18th birthday. Tubbs was later caught laughing and boasting about the light sentence.
What is happening now?
Tubbs was charged with first-degree murder and robbery in Kern County on Tuesday. Tubbs pleaded not guilty. A judge set Tubb's bail at $1 million.
Prosecutors charge Tubbs with murdering a man, Michael Clark, in 2019. KTLA TV reported:
A criminal complaint filed by the Kern County District Attorney's Office alleges that Tubbs killed Clark on or about April 21, 2019. Clark's body was found in the Kern River in August 2019. The man, from College Place, Washington, was reported missing on May 2 by friends who were visiting the area with him.
In a statement, the Los Angeles County District Attorney's Office said officers were unaware of the murder allegations against Tubbs earlier this year.
"To date, we were unaware of the murder allegations against Ms. Tubbs," the statement said. "As a result, we never had an opportunity to consider this critical information before proceeding with our Los Angeles County case. The Kern County murder occurred before our case was decided."
KTLA reported that Tubbs is being held in a men's prison.

Hannah Tubbs, confessed child molester, pleads not guilty to unrelated murder

www.youtube.com

After outcry over the Tubbs case, Gascón changed its controversial policy that awarded Tubbs a light sentence.
Now Los Angeles County juvenile offenders can be transferred to the adult court system "in the most egregious cases warranting imposition of a state prison."
https://www.theblaze.com/news/hannah-tubbs-charged-murder Transgender child molester gets light sentence thanks to far-left politics, now charged with first-degree murder