Transgender flight attendant who garnered attention with pro-trans United advert found dead after posting: 'As I take my last breaths and leave this living earth…'
A transgender flight attendant who attracted attention with a pro-trans advertisement by United was found dead at her home in Colorado on Monday The New York Post reports.
Kayleigh Scott, 25, was the subject of a United commercial celebrating Transgender Day of Visibility 2020.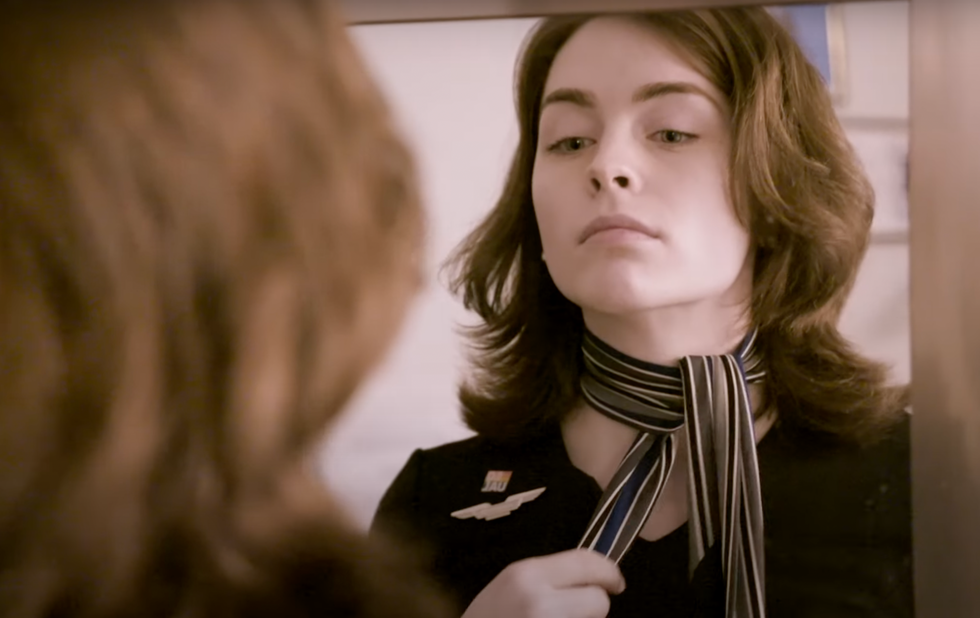 Image source: YouTube screenshot
A Monday Instagram post from Scott reads:
As I take my last breaths and leave this living earth, I want to apologize to all I have let down. I'm so sorry I couldn't be better. For those I love, I'm sorry I couldn't be stronger. To those who gave me everything, I'm sorry that my efforts have not been returned. Please understand that my departure is not a reflection of you, but the result of my own inability to change for the better. To Ashley, Cynthia, Regine & Sophia. I am so sorry. Please think of me for the good memories we shared and never for my downfall. I'll see you all again on the other side. Briana, I'm coming."
The newspaper said comments on Scott's last post suggested friends of the flight attendant had asked Denver authorities to conduct a welfare check.
A spokesman for the Denver Police Department said an investigation is ongoing and that the Denver Medical Examiner's Office will determine the cause of death, the Post said, citing the Blade from Los Angeles.
The newspaper added that in response to a request for comment, United officials said: "We are incredibly saddened by the tragic loss of Kayleigh Scott and offer our deepest condolences to her family, friends and associates."
What else?
Narrating the United commercial in question, Scott said in part, "I used to be so embarrassed about being trans and I just wanted to blend in and be cis[gender]. But times have changed, and I've started to look back at the bigger picture — and understand that I have a story to tell. … This is a story that I know is so important to me to keep sharing. Not for me, but for those out there who are still fighting against social norms, against the boundaries set for them, against themselves. Gay, lesbian, bi, trans, pan, whatever and whoever you identify, come out, be counted."
Scott credited United with transgender support in the ad: "My life changed for the better when I joined United as a flight attendant. With the support of the company, our business resource group for LGBTQ+ employees, and all of my loving employees. I was able to break free of the chains that held me and to this day I confidently live the life of my true self."
In a December 31st Facebook postScott seemed discouraged: "2022 has been a year of excitement and difficulty. I've seen too much death and loss in my life, I realized I'm doing a meaningless job for a company that doesn't value me as an employee. My heart was shattered, I lost my nice little home and had to downsize significantly and start over. I'm really struggling to find happiness and hope. I pray that 2023 will be better for me. Please."
Here's the United commercial with Scott:
United – Kayleigh's Storyyoutube
Like Blaze News? Bypass censorship, sign up for our newsletters and get stories like this straight to your inbox. Login here!
https://www.theblaze.com/news/transgender-flight-attendant-who-got-attention-with-pro-trans-united-ad-found-dead-after-posting-as-i-take-my-final-breaths-and-exit-this-living-earth Transgender flight attendant who garnered attention with pro-trans United advert found dead after posting: 'As I take my last breaths and leave this living earth…'