Travis County Approves Contract to Build More Homes at Community First! Village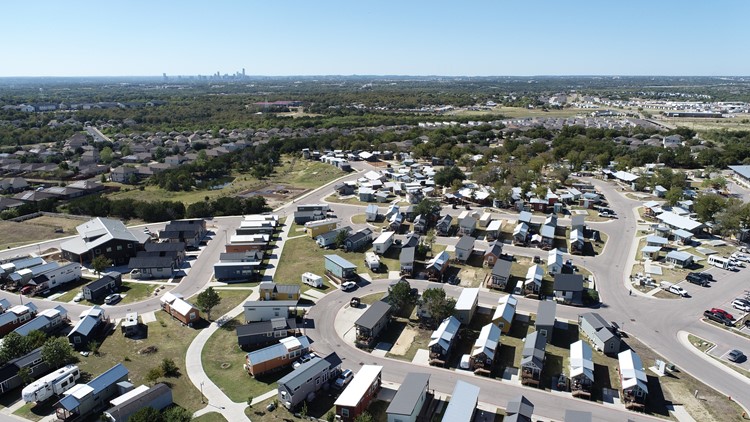 Approximately $35 million will go to Mobile Loaves and Fishes to allow the organization to build an additional 640 units at their Community First! Village.
AUSTIN, Texas — As the need for more housing for people affected by homelessness continues, Travis County is turning to federal funds to address the problem.
The non-profit organizations are also financially supported life works and Charity Austinwhich are also intended to help people who are affected by homelessness.
"Today's funding will build approximately 640 units in the Village of Community First Burleson," Travis County Judge Andy Brown said at Tuesday's hearing.
The village currently houses more than 400 people affected by homelessness in units ranging from 200 to 400 square feet. Mobile Loaves and Fishes plans to build an additional 700 units as part of its Phase 3 expansion plan, which will bring the total number of homes in the village to over 1,500 units upon completion.
"The need will continue to increase. The current need is around 3,000 to 4,000 for chronic homelessness. We will be able to make a big contribution to curbing this homelessness pandemic," said Alan Graham, President and CEO of Mobile Brote and fish.
The additional 640 units will take about two years to build, with people expected to move in by mid-2025.
In addition to housing, Mobile Loaves and Fish also offers mental and physical services.
"Being able to heal and heal from the level of trauma that they came from is an extraordinarily complex and difficult situation," Graham said.
https://www.kvue.com/article/news/local/homeless/travis-county-community-first-village-homeless/269-fc5b5286-15b8-4c91-82b1-f2235efe4772 Travis County Approves Contract to Build More Homes at Community First! Village