Travis Kelce crashed (and had microphone issues) during ESPN's Monday Night Football set
Travis Kelce is one of the most famous Athletes in the world, and if you are one of the most famous athletes in the world, ESPN's Monday Night Football The crew will find a microphone for you as quickly as possible.
However, someone still needs to remember to turn it on.
On Monday, before the Kansas City Chiefs' Super Bowl rematch against the Philadelphia Eagles, Kelce made a cameo appearance on the ESPN set as the network prepared for arguably the most anticipated game of the season. As the hosts discussed Kelce, he enthusiastically stormed onto the stage and started talking friendly nonsense about the weather with Scott Van Pelt.
As soon as it became clear that Kelce might be willing to do something more than just exchange pleasantries, an ESPN employee stormed onto the set with a microphone in hand. Kelce accepted it willingly, but the microphone wasn't on. Kelce didn't seem to notice and continued talking.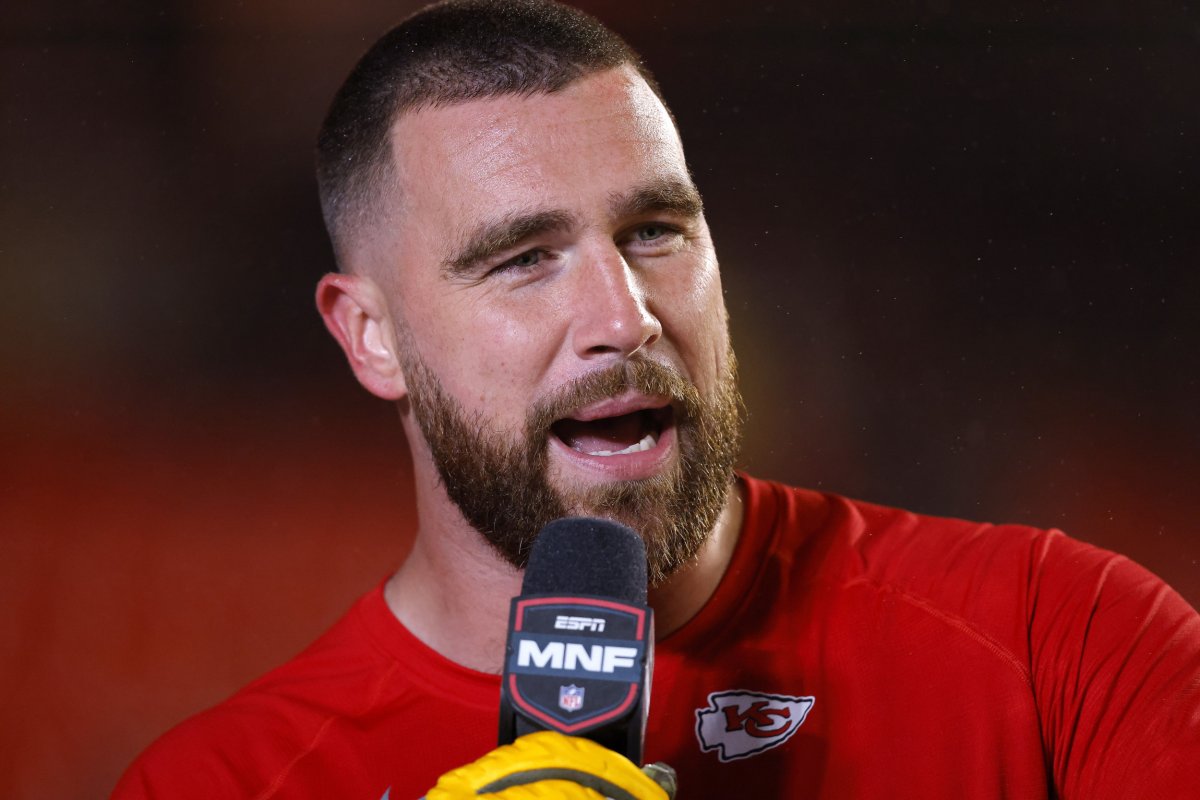 As Kelce walked around the desk and shook hands, he looked into the camera and seemed surprised that it was live (even though he had taken the microphone just seconds before).
"Oh, we're live?" Kelce exclaimed.
After Kelce finished his round, Van Pelt asked the Chiefs star if he was familiar with the Himmy Award. Monday Night Football new trophy was not When Van Pelt first introduced it in Week 1, it was generally well-received, but Kelce once again responded enthusiastically.
"I'm him, that's why," Kelce said to general approval on set. "I'll try tonight."
Kelce added that he may return to the set after the game and then resumed his pregame activities.
Kelce was expected to play a huge role in Monday's game for two reasons. First, of course, he is one of the Chiefs' best players and a prime target for quarterback Patrick Mahomes. When the Chiefs are at their best, their star duo click at a high level.
Second, Monday's contest was not only a Super Bowl rematch, but also a duel between Travis Kelce and his brother Jason. The duo enjoyed massive popularity this season for several reasons, but perhaps most notably because of Travis' relationship with pop star Taylor Swift. The brothers also have one of the most popular podcasts in the world: New heightswhich increased her celebrity status even further.
For this reason, it wouldn't be a surprise if either brother was interviewed by ESPN after the game. We hope whoever gives them a microphone remembers to turn it on.
Unusual knowledge
Newsweek strives to challenge conventional wisdom and find connections in the search for common ground.
Newsweek strives to challenge conventional wisdom and find connections in the search for common ground.